I just got the 
Anastasia Beverly Hills x Nicole Guerriero
collaboration
Glow Kit
and I feel so ecstatic! I already did an
Instagram Live
session where I swatched, talked and answered some questions about the palette but in case you missed it, here are all the details.Nicole Guerriero is one YouTuber that I have been following for around four years now. While she was not one of the first beauty gurus that I ever came across, she definitely has been the one person I have always somehow felt connected to.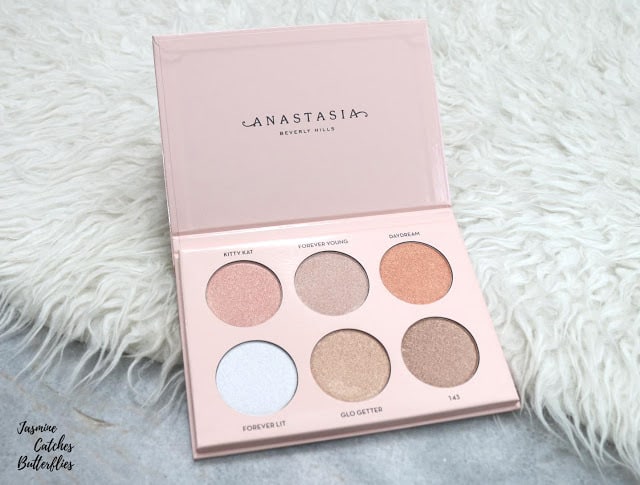 Nicole Guerriero x Anastasia Beverly Hills Glow Kit
I do not usually buy collaboration or limited edition makeup because,
a. Most of the brands do not directly ship to Pakistan. If they do, customs are a hassle and it just ends up being far more expensive than it actually is.
b. The palettes or bundles do not always have all the shades that I would use.
c. They are only available for such a short span that I do not get enough time to make up my mind before things fly out of stock.
However, since I really adore Nicole and her choices, which pretty much always work for me, there was no way I could miss this Limited Edition Glow Kit from Anastasia. The highlighter palette was certainly a love at first sight when I saw it online and all of the swatches from the people who managed to snag one early from their Sephora convinced me further to blow my money on this baby.

You know for such American brands that are not sold in stores in Pakistan, I always rely on Facebook pages and looking for a reliable seller along with getting the best price is a little bit tricky. So even before the palette launched, I did some research by asking around and ordered this from The Glam Shop.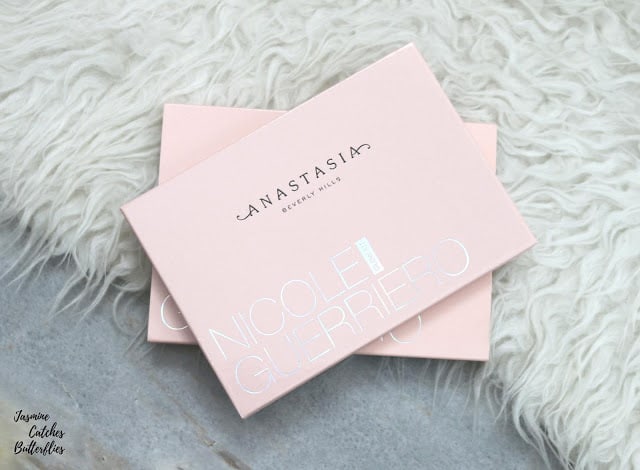 Nicole Guerriero and Anastasia Glow Kit
They only sold it to me for 5100 Pakistani rupees, which is a great price for a 40 dollar product. Considering the fact that I did not have to go through any hassle at all this was the best deal in town. I personally know the girls behind this page so there was no doubt from the beginning that the makeup they sell is original. The Glam Shop is fairly new and it was my first time ordering from them, but I would highly recommend the page if you are looking forward to buying branded makeup for a steal.
The other pages that I have shopped from in the past, like Rouge and Indelath, are selling this for around 6800 PKR which is really overpriced. Anyways, I had placed my order on 3rd March, which was the actual launch date of the Anastasia and Nicole Glow Kit, and I received my parcel on 29th March which was the expected time that I had been told in advance.
All this while, I was only stressed out about the fact that what if my palette comes broken as I saw some Sephora delivery mishaps as soon as I placed my own order. Luckily, my glow kit arrived in one piece and I felt relieved.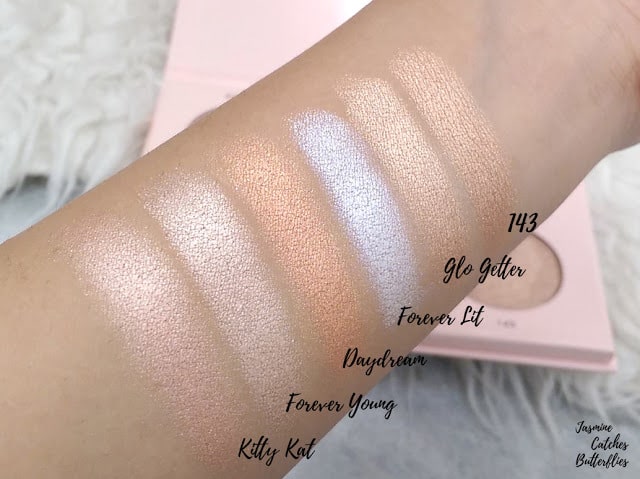 Nicole Guerriero and Anastasia Glow Kit Swatches
Moving on, the palette contains six gorgeous shades and I think I can easily pull off four to five of them. The remainder can be mixed and layered for a "blinding" look that I do love. All of these shades are somewhat unusual but they still embody Nicole's persona.
Kitty Kat is a pretty platinum pink that would suit someone with a fair complexion but I can pull this off, especially if I wear it on top of one of the darker shades.
In the photograph I am wearing Forever Young this way, which is a pearlescent pink and it swatches pretty much the same as Kitty Kat, which just looks slightly pinker. You can see how beautiful of a glow it adds.

Daydream is a light orange shade, described as coral by the brand, which I thought would be extremely difficult to work with. However, I was pleasantly surprised as this is not at all dark, in-your-face type orange and is a beautiful highlight for my complexion with a hint of gold undertone.

Forever Lit is the blinding white/platinum shade within the palette which I can definitely not wear on its own, especially on a day to day basis. The lavender/blue reflex makes it something to be saved for creative makeup. I still do adore the holographic sheen it has.

Glo Getter is the perfect deep champagne shade that I can wear anytime safely. This one is the shade that I am wearing underneath Forever Young in the photograph. I think I am already in love with the combo and here on shall wear the two together.
Since I have been following Nicole for years now, I know that she always has 143 written in her description box, so I was pleased to see this as a shade name. 143 stands for 'I Love You' from beeper/pager days, in case you did not know. Not that I have been around for long enough to have used one either, but Nicole has explained the meaning behind it in a few of her videos. Anyways, this is the darkest shade in the palette and from finger swatching, I thought it would be a bit too dark for me to wear alone but turns out that it actually compliments my tan.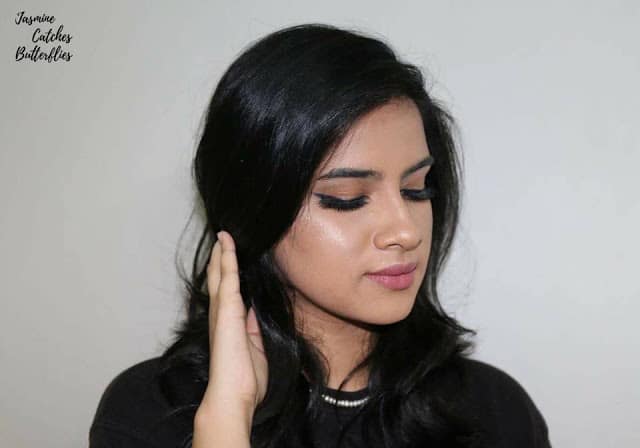 Nicole and ABH Glow Kit Swatch
So, most of the shades in Nicole and ABH Glow Kit are luckily wearable for me and the palette itself was a safe purchase. Formula wise these highlighters are pretty pigmented but if I have to compare, I would say that the Wet n Wild Hollywood Boulevard is a touch softer than these and is more intense too in a wet looking way. However, they are both quite different and therefore I would not pick one over the other just like that. I love both the formulas and would go for either depending on the look I create.
theBalm Mary-Lou Manizer is another makeup lover staple, I would say that I would prefer Nicole's shades over it because when it comes to blending, Mar-Lou tends to lose pigmentation easily. Whereas this Anastasia and Nicole palette maintains a subtle glow which looks ethereal. Of course, these highlighters can be built up and made more intense with a damp brush too.
Now I have never tried any of the other glow kits from the brand before and I was never even remotely interested in trying one for some reason, however, people who have tried more, pointed out that the earliest editions did not contain any glitter but the Ultimate Glow Kit, which was out for the holidays, and now this Nicole one does contain some glitter. I was initially not concerned about it but once I wore these, I did notice that I do not like odd specks of glitter falling here and there. This particular glow kit does not have a high glitter content but I still would not want to put it on my cupid's bow now as even in the photograph you can see one shining above my lip and it looks weird.
Other than that, I do not have any other issues with the palette. I have not noticed any crazy fallout. It is a highlighter so obviously it would bring things to attention, however, I do not think it accentuates any texture on my face the way Mary-Lou does.
Highlighters are one of my favorite makeup products and I am so glad that I managed to get my hands on this stunning palette. It is beautiful and I know I will be able to get a good use out of it. If you are someone with an olive/Pakistani/Indian/South Asian complexion like mine, chances are you would end up loving it too.
The palette was in stock on Anastasia's website when I received mine but it has now sold out. However, you can still check your local Sephora for availability and see if you get lucky!
Let me know your thoughts and also, which ones of these highlight shades are your favorites?
p.s. Anastasia Beverly Hills will be launching Aurora Glow Kit tomorrow and I am so tempted to buy it too now!