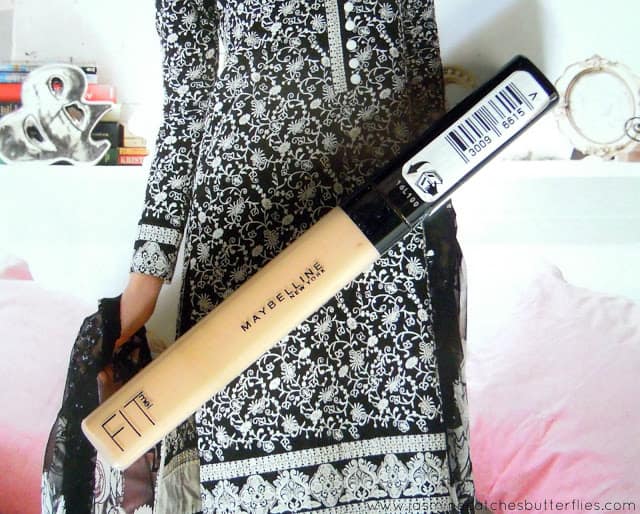 My eyes tell the most terrible night tales and even though I try hard to catch up on sleep, it is just not as easy to get rid of the dark circles. I have previously tried stick/cream concealers but haven't ever been much of a fan. Just like my preference in foundations is liquid, turns out the same is true for concealers too. I bought this Maybelline Fit Me concealer in particular because I have been longing for NARS creamy concealer but since it is not available in Pakistan, I had to settle for Maybelline as both are compared a lot.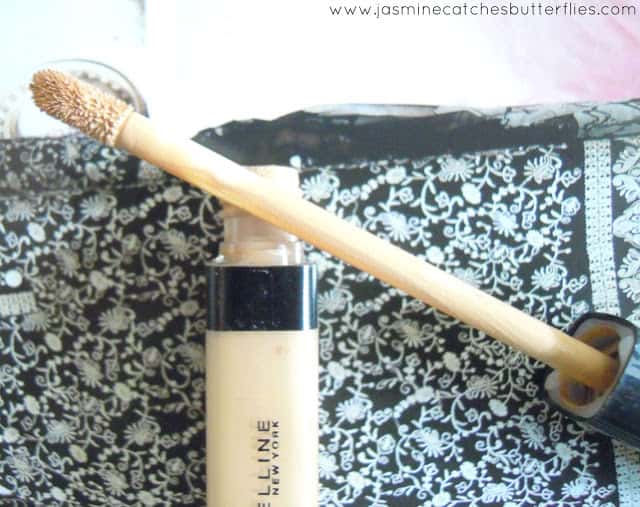 Maybelline Fit Me concealer comes in a sturdy plastic tube with a basic doe-foot applicator, nothing fancy about either. The shade range is quite limited with only 6 variations but still workable. I got the shade 25 Medium because this was the only one anything close to my complexion though I later found out that 35 Deep would have been ideal. For some reason, I haven't been able to find 35 Deep in local stores and for brightening a shade lighter is always a better choice so 25, it is. The formulation of Fit Me is liquidy but not runny and it is quite easy to blend.
Now, like I said my dark circles are my major concern and that does mean that I rely on my foundation to cover up minor blemishes. I tested this along with L'Oreal Lumi Magique concealer before purchasing and honestly, this was just so much better. The fact that it adds instant brightness to the under eyes makes it a keeper for me. The coverage is light to medium, so I don't find it that effective on spots as it completely diffuses into the skin in little proportions. However, this along with my Masarrat Misbah Foundation completely conceals all the undereye baggage and the duo has become a favourite recently. You can still see how well it performs on its own for darkness under the eyes. (I applied the concealer under the eye as well as the lid to balance it out, the contrast in the two, before and after, images is natural due to different tones as a result.)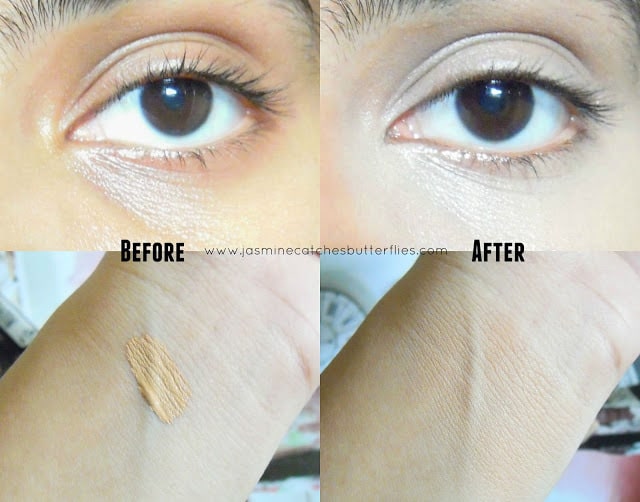 One concern I have with concealers that go on the sensitive undereye area is creasing and this luckily does not crease much on me. Do note that I have dry/combo skin but I still always set it with powder for longevity. So, the only con of this concealer for me is that it transfers readily. If some of my eye makeup messes up like accidentally a tiny dot of mascara ends up on my skin, wiping it off ever so gently wipes off the concealer completely from that area.
If you are looking for a brightening concealer, Maybelline Fit Me is a great drugstore option and until I find a better alternative, this will be my ride or die for sure.
Price: 975 PKR
Amount: 6.8 ml
Availability: Maybelline counters in malls and superstores nationwide. You can buy it online at just4girls.pk. Use J4GJB5 for 5% off all purchases on their website.
My Rating:

Which is your favourite drugstore concealer?


(adsbygoogle = window.adsbygoogle || []).push({});