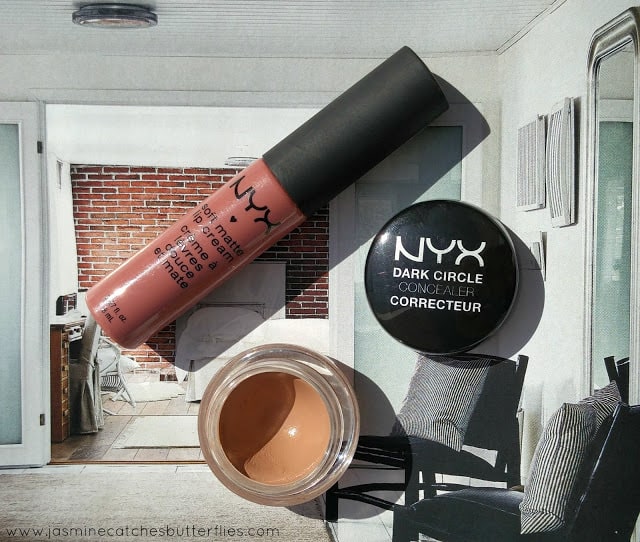 NYX Dark Circle Concealer
Working until wee hours and daily sun exposure are the worst things that I put my skin through. Both of these leave me dehydrated and the latter irritates leading to inflammation, patchiness and uneven skin tone. Therefore, I have been forever on a lookout for a product like NYX Dark Circle Concealer which is not too heavy on the pocket and at the same time covers up my intense dark circles and discolourations effectively without being cakey.

The brand is popular for its concealers and they have a huge variety of liquid and cream concealers. The most famous of the lot have been the jar ones which come in a similar plastic pot packaging to this dark circle concealer but that is not as rounded on the edges. I do want to get myself an orange concealer from NYX too but I have tried the yellow one and I personally prefer the consistency of this dark circle concealer. It is soft and creamy as it contains coconut oil to keep the under eyes moisturised. If you have oily skin, you might prefer the jar concealers as this tends to move because of its formulation.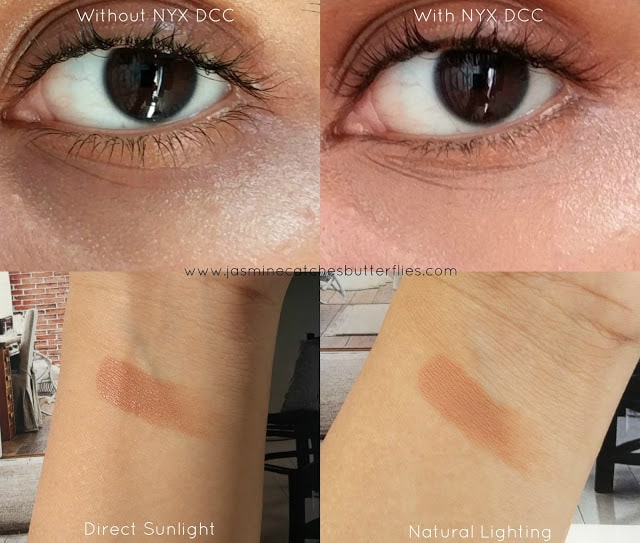 My preferred method of applying this concealer is to dunk my finger directly in the pot rather than using a brush as it melts the product easily onto my skin and it prevents it from wasting too. I have to give it a minute to set before applying my foundation on top. Instead of blending this completely, I like to pat the concealer on my problem areas and I carefully dab on my foundation, making sure that this does not move much. It also tends to crease since it is creamy and I need to set it properly with a powder. So this concealer is not the longest lasting product but it works for my skin type and it also counteracts greyness because of its orange tone.
NYX Dark Circle concealers come in a total of four shades: Fair, Light, Medium and Deep. The one I use is Deep so the range is limited, however, I find it to be more of a corrector than a concealer so these would cater to a number of fair to medium skin tones, but nothing extreme I suppose. The coverage is medium and it can be built but since I use it mainly for colour correctness, I rely on my foundation for that. Sometimes, when I do not feel like putting on a full face of makeup for a short period of time, I like to just dab this on and go over with a powder but it still works like a charm.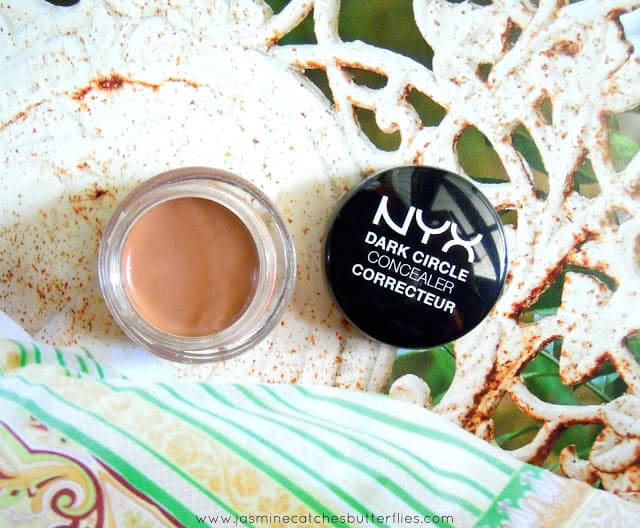 This product has become my holy grail as this has helped me in improving my makeup a lot. I have been using this religiously for seven months and I still have enough product to last me a long while.
Price: $6 / 1199 PKR
Quantity: 2.9 g
Availability: I got mine from just4girls.pk (use code J4GJB5 for 5% off)