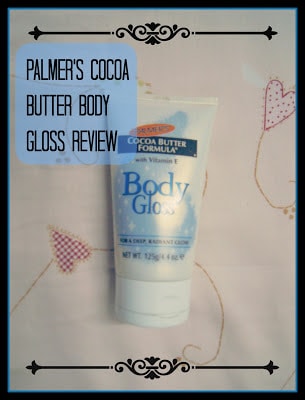 Palmer's Cocoa Butter Body Gloss is a rich creamy moisturizer with shimmer in it. It is a skin illuminating lotion which enriches skin with a subtle shimmer. I got this as a birthday gift last year and I absolutely love it. It is very re-hydrating and leaves back no trace of grease but I do not use it as a moisturizer rather as a luxurious gloss mostly for night outs. It is also known for enhancing a light self-tan. The smell is the typical Palmer's cocoa butter smell and the consistency is pretty much the same as any other body moisturizer. The shimmer in it tends to get on palms when applying but it is easily washable so there's nothing to worry about even if it gets a little on clothes.
Here are the swatches;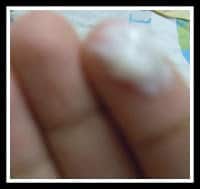 Note how beautifully the camera picks up the light from all that shimmer in it.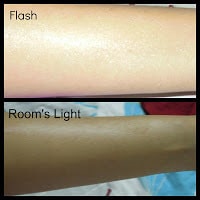 Have you ever tried this product?
Leave me a comment below and make sure you follow via GFC 🙂 x