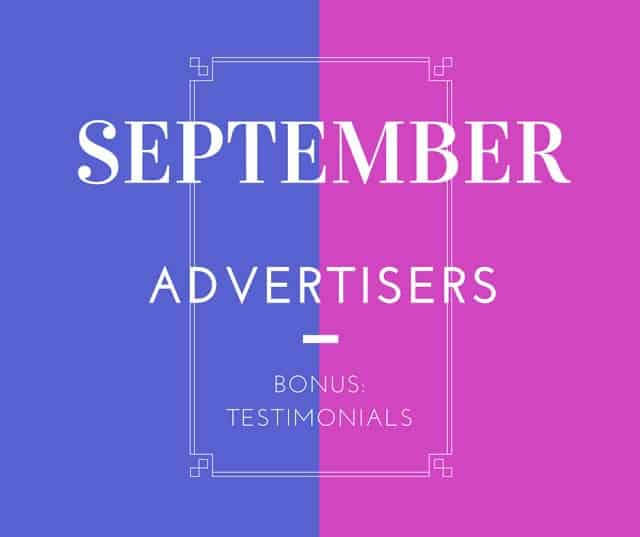 Welcoming my Sweet September Advertisers on the blog! I am sure you have been already seeing them on my social media and now is a great time to officially introduce all of them to you! New on the board we have Gul Zehra and Ayesha, both of these lovelies are budding bloggers and I am glad they are quickly getting a hang of the blogosphere. On the other hand, like I mentioned in my August Advertisers post, Fatima and Kanwal are continuing this month and I expect you all to be kind to them once again by visiting their blogs too.

Love Spread Advertisers:
'My blog is for the love of makeup, arts, books, crafts, food and fashion.'
– Gul Zehra
'Hello, readers! My name is Ayesha! I love to read books, do baking and simply surf through the internet. My blog Chaste & Beautiful is dedicated to beauty, lifestyle and a bit of everything. Blogging about beauty is pure pleasure for me and seeing that my blogging will help my readers get to know about makeup and random things I share, fills me with gratitude. If you want to know more about me then read my blog because I'm nothing but a maniac when it comes to blogging especially about makeup. My blog will be infused with reviews, swatches and lots more, just keep an eye.'
– Ayesha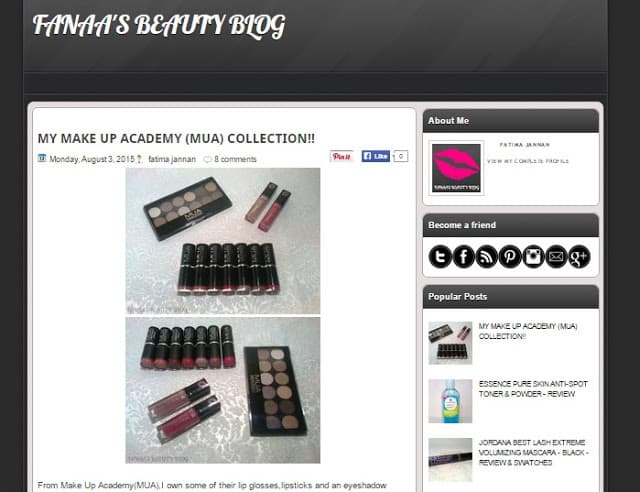 Blog
'Hi, I'm Fatima Janan, a lipstick hoarder and mascara maniac and also a writer of FANAA'S BEAUTY BLOG. This blog is my outlet for all beauty and fashion related stuff with a little lifestyle thrown in and music in the mix too!!!'
– Fatima Janan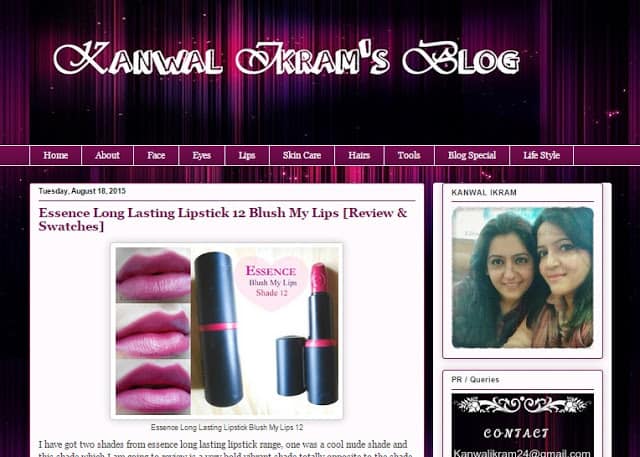 Blog
'I am a postgraduate in life sciences, a mummy and a makeup addict. Love to try new products and share my experience with others. This blog is run by me and my sister.'

– Kanwal Ikram
Now, here are a couple testimonials from my past advertisers and I would like to thank them once again for choosing Jasmine Catches Butterflies to advertise their blog and business.
Advertising for October is now open and loads of slots free to grab! If you are interested please see the available packages
here
and email me.
Psst! Don't miss out #Bloglanders on Twitter at 9 PM Pakistan time! We'll be discussing Blogging Buddies! 😉
Do say hello to all my advertisers! They are a sweet bunch!


(adsbygoogle = window.adsbygoogle || []).push({});