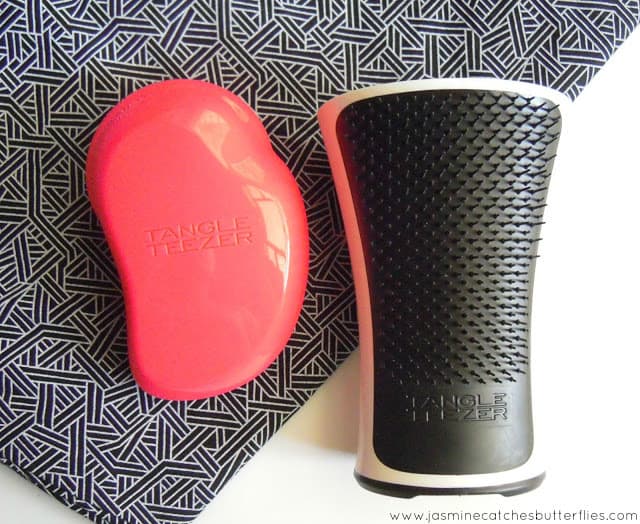 L-R: The Original Tangle Teezer, Aqua Splash Tangle Teezer
PR Samples*
Popping up on every UK blog and videos repeatedly for past two years or so, Tangle Teezers, seemingly gimmicky, made me still want to give them a go. Thanks to Super Brands International for bringing the handy hair tool to Pakistan. There is a total of 5 design variations available of the Tangle Teezers in multiple colours and I have two, The Original and Aqua Splash. The latter of which you have already seen in my August Favourites. So, let's get down to the nitty-gritty!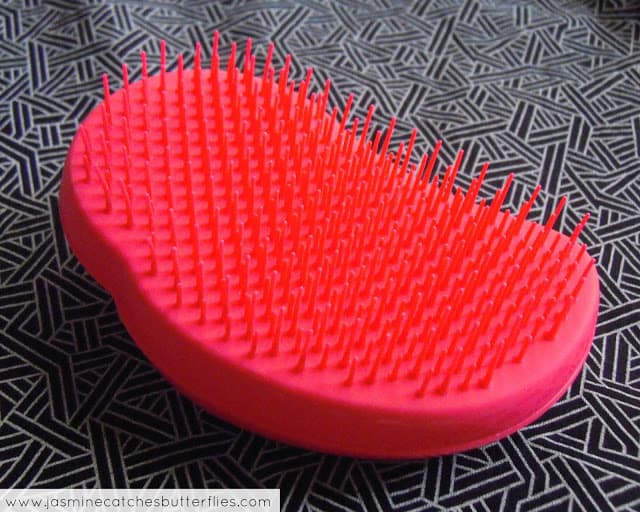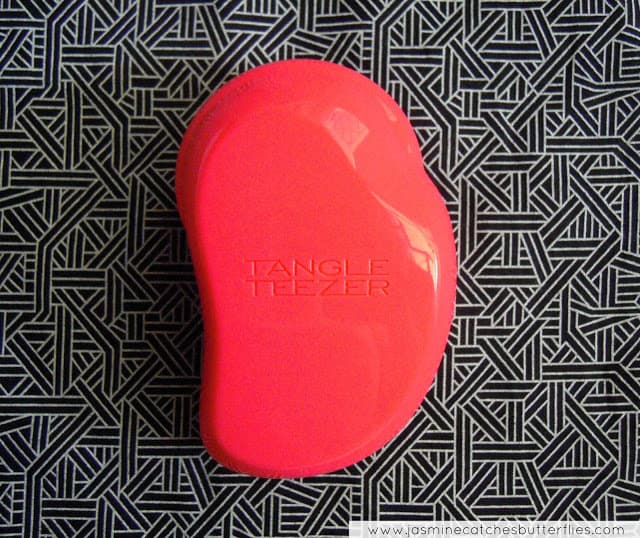 The Original Tangle Teezer – Pink Fizz
Called The Original as it was first of its kind, the cute, Pink Fizz, palm-sized Tangle Teezer turned out to be miraculous, putting my perception to shame. The combination of different lengths of bristles helps in easing the knots through the hair, without tugging or pulling like a usual brush or comb. If you use normal brushing tools, for detangling, you should begin at the ends and then brush from the roots. However, with a Tangle Teezer you can directly brush from the roots and the hair is free of tangles in no time. Made completely out of plastic (I suppose), the bristles are flexible, and that is what makes it go easy on the hair. It works just as well on wet hair but in comparison to Aqua Splash feels a bit gentle.
Even though the Tangle Teezers have accumulated a positive reception from users worldwide, there are some who still say that it didn't work out for them. Perhaps, everybody's hair type is different but I have seen it brush nicely through curly hair too. For your reference, my own shoulder length hair is silky, straight and fine, which tends to get dry and knotted easily with hot weather and wind. Yet, the Tangle Teezers work for me nicely.
There is one thing that I noticed with the Original Tangle Teezer in particular is that it does not go all the way through if my hair is super messed up and while it smooths out the top layers, I still need to go over a couple times, pressing the bristles against my scalp to get each strand. If you have thicker hair, you might want to brush through in sections.
Price: 1700 PKR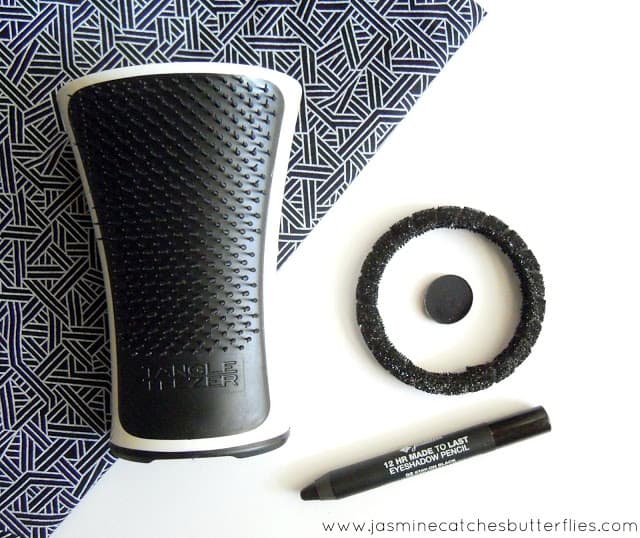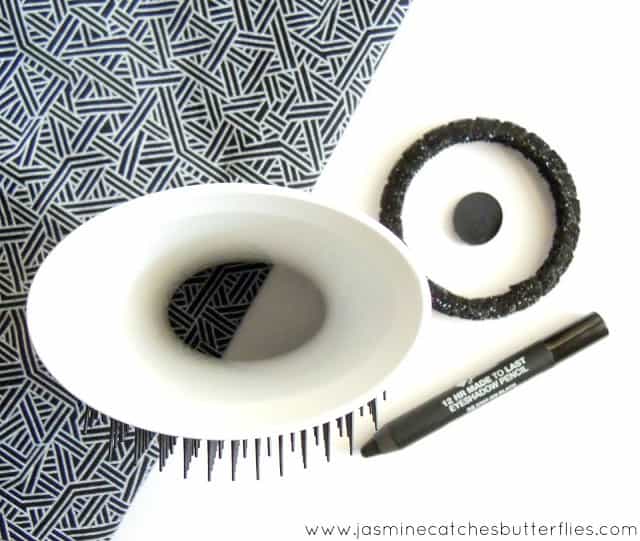 Aqua Splash Tangle Teezer – Black Pearl
For some reason I started using this one before The Original and has it ever happened to you that the flavour of pizza you first have in a sitting tastes somehow better than the one you have next, even if both are delicious? I guess the same happened with me. Now, this one is my favourite of the two, no secrets here. If I use the two side by side, at the same time, only marginally this feels better than the other. The difference is so minute that you might not even notice it in the first go. However, of course, there is more to Aqua Splash that has made me certain about my preference.
This Tangle Teezer is bigger in size and has slightly stiffer bristles which make it a tad bit sturdier and more effective on both dry and wet hair. Its shape is such to provide you a better grip in the shower. The hollow design makes it lightweight and the base makes it easy to stand on it anywhere you place it. I love using Aqua Splash to even spread the conditioner through my hair in the shower. Also, previously brushing wet hair was terrifying for me since hair tends to break more then but now I can have perfectly brushed locks while they air dry. Your hair naturally does die and break every day but sans the extra effort and pulling, I have noticed a significant difference in my hair fall ever since I started using the Tangle Teezers. This could be totally seasonal, but my hair, in general, has been happier.
Both the versions are easy to wash, dry and maintain.
Price: 2075 PKR
Availability: Amethyst Spa and Springs Mart, Karachi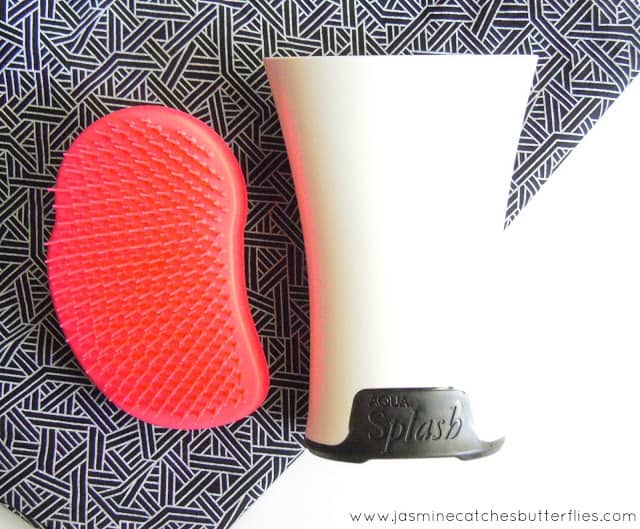 Tangle Teezers are pricey on their own, but I would still pat Super Brand International's back for keeping the local rates equal to the actual ones. The Original is the cheapest in the range and Aqua Splash is the priciest one. If you have to pick one out of the two I just reviewed, I would whole-heartedly recommend Aqua Splash. I know it is not as cute looking, but it wins the title of the Big Bad Boy for showing everyone else home. I would like to add that Tangle Teezers have encouraged me to brush my hair more often and that might be the reason for their pleasant state. It is still not a necessity, but if you can get one, you must get one. The popularity it has gained is well deserved.
What are your major hair woes?


(adsbygoogle = window.adsbygoogle || []).push({});