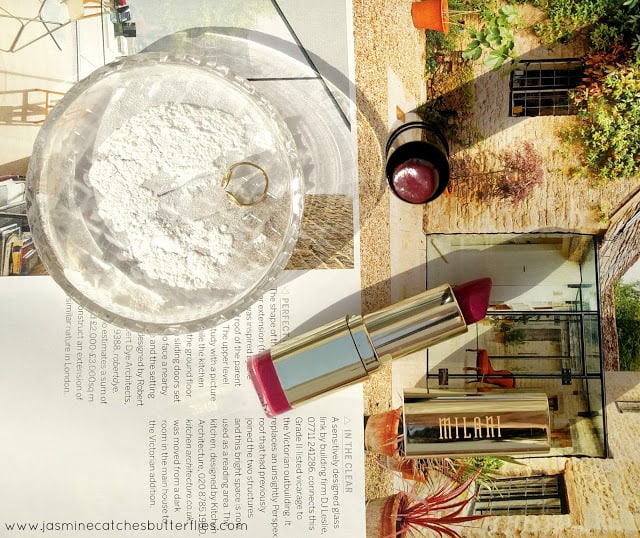 I love a statement pout and two of my favourite bold lipsticks are Milani Uptown Mauve* and Shades By Gal Boysenberry* but both of these have a creamy texture, a sheen and can smear all over easily. Going from glossy/creamy to matte with touch of a powder has been a popular lipstick hack and while I had tried it in the past, only recently I fell in love with it.
If you have a lipstick shade that you really love but wish it was matte rather than glossy or creamy, all you need is a baby powder (or translucent powder, if you're feeling fancy) to instantly achieve that matte finish. Just apply your lipstick, take a little bit of baby powder and dab it on your lips with a finger until the powder blends.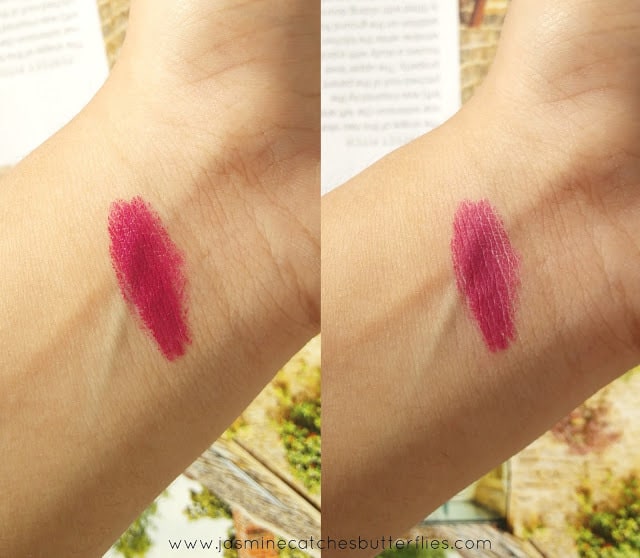 Milani Uptown Mauve
L-R: Original Finish, Matte Finish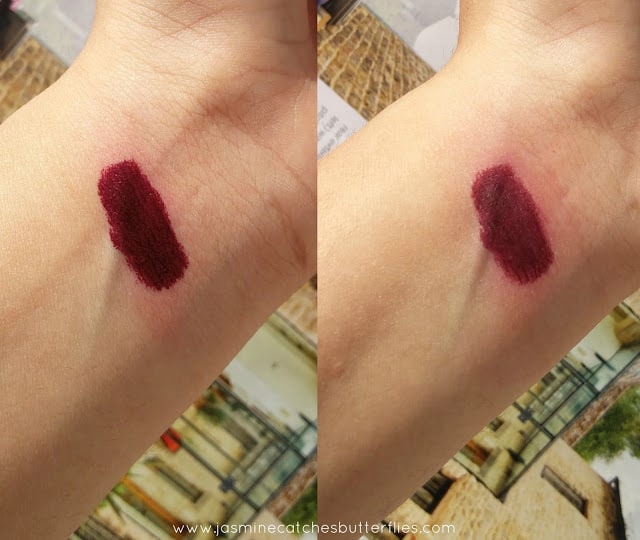 Shades by Gal Boysenberry
L-R: Original Finish, Matte Finish
The reason why this hack stood out to me all of a sudden is because the two lipsticks I have mentioned are gorgeous but have cons that can be bothersome other than the fact that I prefer matte finish on myself. Uptown Mauve was first and is the only purple lipstick I own but it fades to looking like bright pink and Boysenberry is a badass shade but it is so creamy that it goes everywhere. So dabbing on powder locks in the colour for hours and doesn't feel uncomfortable like some matte lipsticks do because underneath the powder my lips are already moisturised.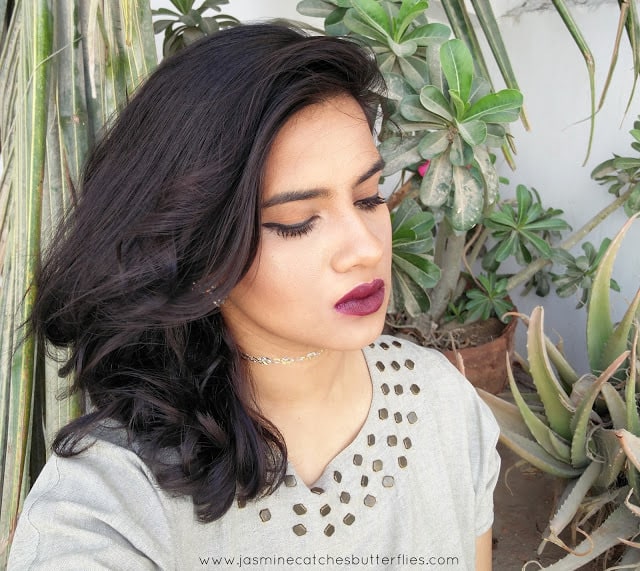 Thought I'd make an appearance! 😉
If you haven't tried it before, give it a go! It is budget savvy as you just need to invest in powder rather than every shade of matte.

Follow
(function(d, s, id) {var js, fjs = d.getElementsByTagName(s)[0];if (d.getElementById(id)) return;js = d.createElement(s);js.id = id;js.src = "https://widget.bloglovin.com/assets/widget/loader.js";fjs.parentNode.insertBefore(js, fjs);}(document, "script", "bloglovin-sdk"))