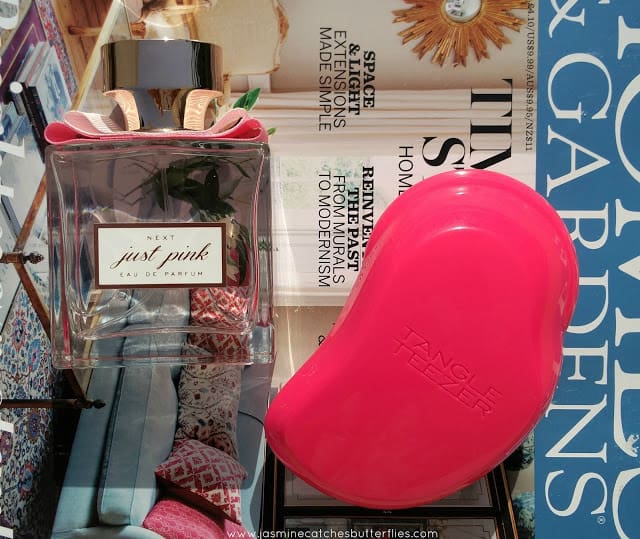 Another month choke-slammed. April was as tough as it could get with the month starting off with Fashion Pakistan Week followed by a long string of university tasks; assignments, presentations, running around town for research and you know stuff like that. Consequently, I have had to slow down on the blogging front and now I have my finals in a week but I will still try to keep it busy here rather than going completely MIA.
So, there isn't much to share with you guys from April but the things mentioned are what I really swore by and enjoyed.

1. NEXT Just Pink Eau De Parfum
This was a gift and it is one of the loveliest smelling perfumes in my collection currently. It is very feminine, floral and fresh but not at all sickly sweet or overly musky. Just Pink also has a great lasting power and the scent lingers on my clothes and skin sometimes even after a wash.
In case you are curious, the top notes are Green Mandarin and Cassis, the heart notes are Muguet and Jasmine while the base notes are Musk and Patchouli.
2. Multani Mitti Mask

I already talked about Multani Mitti in my 5 Ways of Preventing Pimples blog post and this has been a star product of the month for me. My skin lately has been looking good since most of the craziness and hyperpigmentation has been under control as a result of using this mask regularly. I tan way too easily and have a combination/dry skin which has been oily because of the weather so I notice a difference when I use it after skipping it for a long period.
3. The Original Tangle Teezer – Pink Fizz*

This has been so handy to slip in my bag and carry around to ease out tangles quickly before an important meeting after a crazy day with wind in my hair. It does not tug or pull and for my formal half up-dos it works like a charm without messing anything as my hair is straight and silky so it can fall loose easily. You can read my review on The Original Tangle Teezer for details.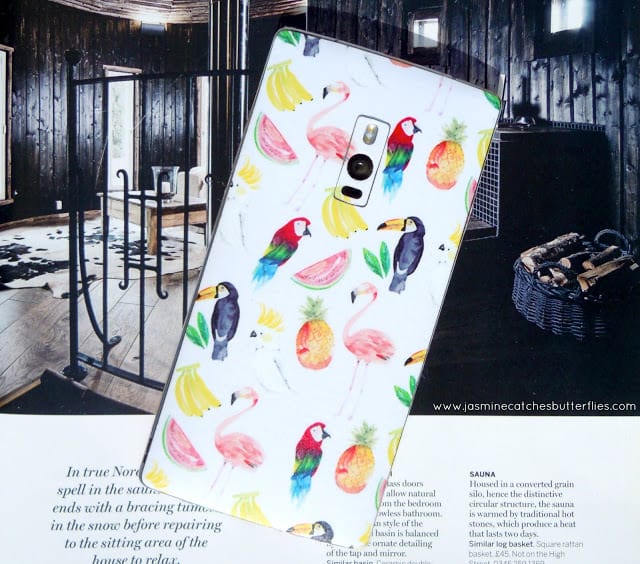 4. Tropical Print Phone Skin
It all started with a pink background pineapple print that has been very popular, I was into pineapples for weeks and did a nail art with it that I posted on my social media. Then one day my brother offered to get me a phone skin from Wrap It on Facebook. Now, I wanted to get a custom design and in the past I have wanted a flamingo print so that's when I couldn't decide if I should get pineapples or flamingos. Seeing that both fit the tropical theme, I searched on Google and Pinterest for quite some time before finally coming across this beautiful illustration that has a nice mix of tropical fruits and birds. I don't know where it is originally from as the link to follow has expired but I love it and my phone is now summer ready.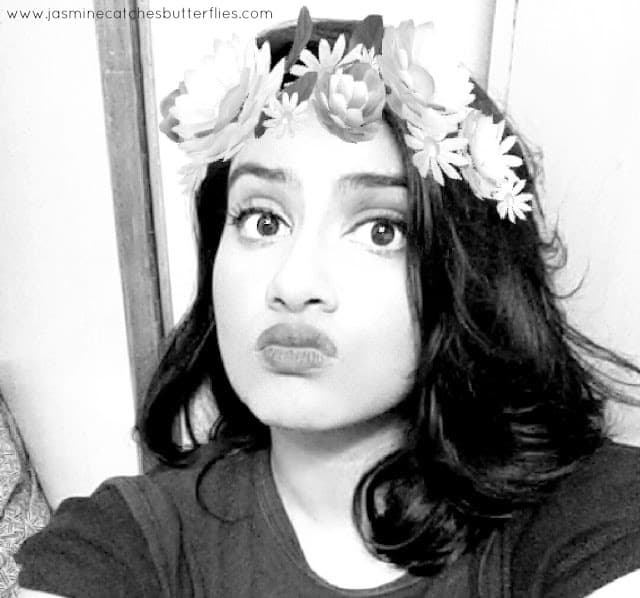 5. Snapchat Flower Crown Filter
Back in April a lot of music festivals were going on so I suppose that's why Snapchat released the flower crown filter as flower crowns have been popular over the years at these festivals. Though this year the celebs ditched it for the chokers and while I love this switch in the trend I am still feeling the flower crown and hence the filter.
That's a wrap! Let me know what you have been loving lately!

Follow
(function(d, s, id) {var js, fjs = d.getElementsByTagName(s)[0];if (d.getElementById(id)) return;js = d.createElement(s);js.id = id;js.src = "https://widget.bloglovin.com/assets/widget/loader.js";fjs.parentNode.insertBefore(js, fjs);}(document, "script", "bloglovin-sdk"))