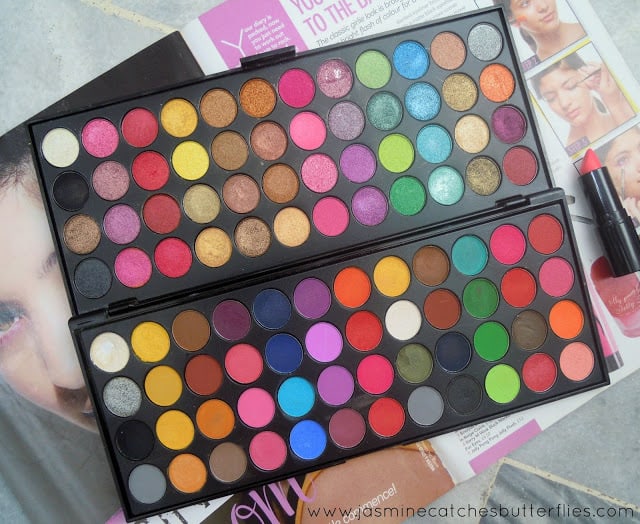 I have owned Glamorous Face USA palette for a long time now, in fact, it was one of my first personal palettes, but I never blogged about it because perhaps everybody and their mums already own it. It is one of those palettes that everyone in Pakistan, from beginners to professionals depend upon as an all-rounder before dappling into anything more specific. The palette contains a total of 96 eyeshadows, out of which 48 are matte and 48 are shimmery with a great shade range for every occasion. The best part still is that it is insanely affordable. I bought mine for 1100 PKR from Naheed a couple years back and I think you can still get it in the same price range.
A few days back, I was staring at all the ColourPop eyeshadows that have taken the world by storm and finally tweeted that I do not feel like buying any more makeup because whatever little I have is sufficient and much more than what I use anyway. Every time I am attracted to a new eyeshadow line in the market, I end up comparing shades with my Glamorous Face palette. This has become the reason why I stopped buying shadows altogether. The palette makes a great dupe for many popular eyeshadows and is crazy pigmented, for the most part, especially all of the shimmery shades. They are soft, buttery and blend like a dream. As for mattes, the neutral ones that I use more often are all good quality. A few do appear meh, chalky and hard to work with but over time I have realized that most of the matte ones needed some breaking in to apply smoothly. So, if I ever have to buy more eyeshadows, I would probably look for better quality matte ones and that too individuals rather than palettes. Longevity wise, again the shimmery perform better than mattes ,but I suppose most of us would use eye primers anyway to make our eye makeup last. I have swatched a few shimmery and matte shades to give you an idea of how most of these apply.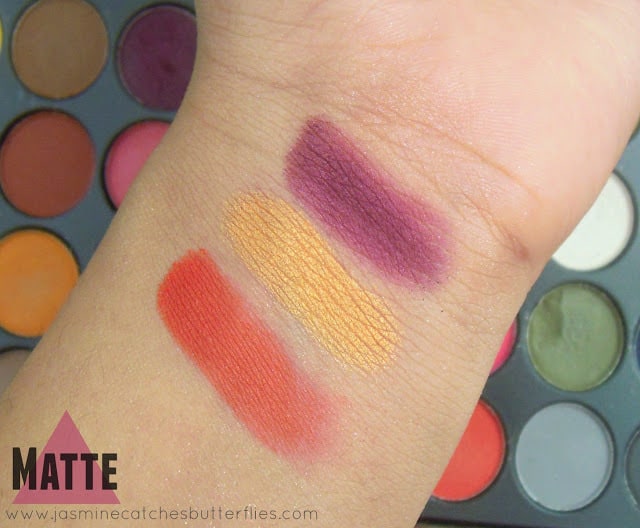 Glamorous Face palette is my ride or die as this is one palette in my collection that I gravitate towards the most and if I have to travel, this is the one that I would carry as it has all that I need. Undoubtedly, this is the best budget eyeshadow palette I have found till date.
What's your ride or die eyeshadow palette?