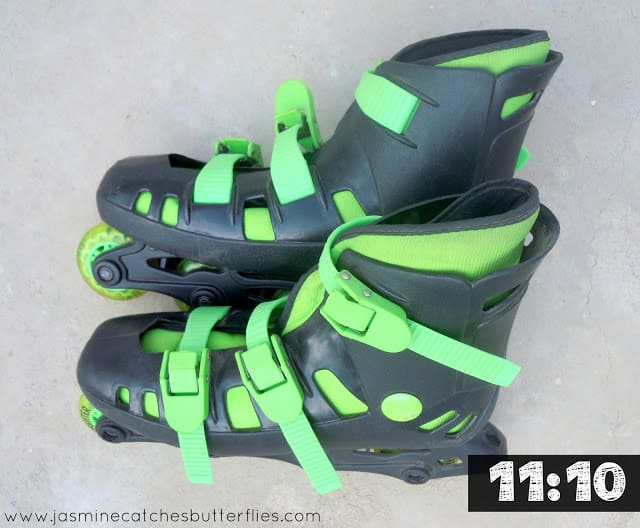 My perfect day begins at 11 AM with some in bed scrolling down my social media feed on the phone. Once I am out of bed, I do some sort of exercise, to wake my system up and also because it is healthy. Usually, I like doing cardio, but if the weather is good and I have company, skating around is much more fun. After that, I jump right in for a wash to actually start my day, feeling fresh. I am much more organized if I follow this order rather than taking a shower later in the day. By 12 PM, I eat a bowl (read: huge mug) of my current favourite cereal, Special K, and this is when my mom says, 'This is not a Kellogs time!', but I have to have lunch by 2:30 anyway with dad so I still stick to it.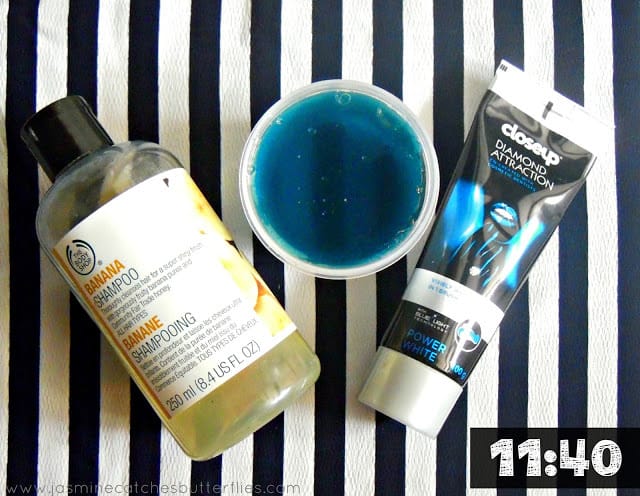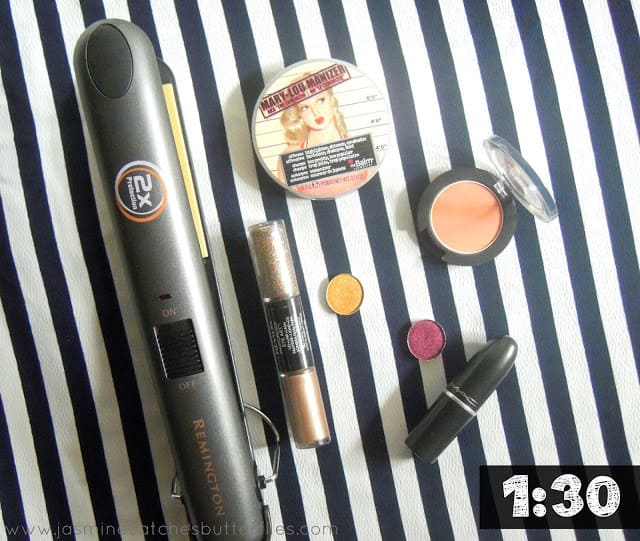 In between lunch and breakfast, if the sun is shining bright, which it should on my perfect day, I like to take blog photos as you may have noticed I try sticking to natural lighting as much as possible now. By the time I am free with blog photography, I do have some time on hand so this is when I would style my by then air dried hair and put on a little bit of makeup if I want to, or mainly try out products for review purposes. For lunch, we usually have a rice dish, so I eat a small portion of it with some salad, followed by fruits. Then I get back to blog work, edit photos, finish a post, hit publish and save or schedule the rest of my posts. This goes on for several hours unless I want to do a DIY or take more blog photos, especially of myself.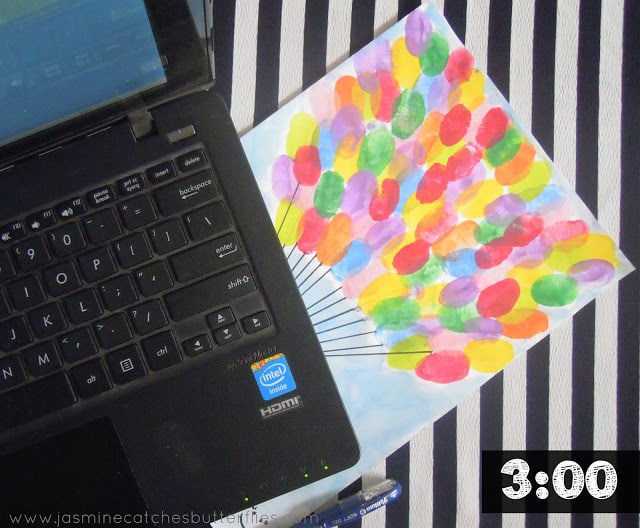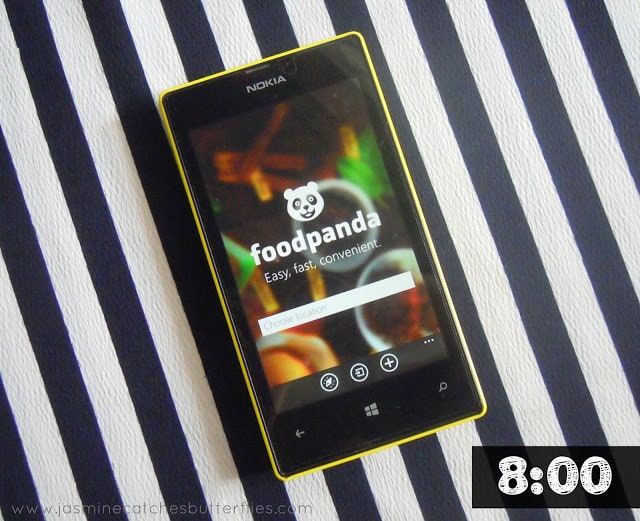 As I am growing old, I have noticed I want to stay indoors more, probably because I already do have a busy social life and I am always out and about even when I do not feel like it. So, on my perfect day, I like to stay home, undisturbed, doing my own thing. Around 7:30 I give up on work for the day, walk around the house to ease my muscles and chat with mom for a while or do anything else but stare at my laptop. This is when I would love to order myself a gigantic pizza because you know I am hooked and I need help. So using the foodpanda application on my mobile phone, I order from my current favourite pizza place, Broadway Pizza, trying out some new toppings each time. You can download foodpanda's app on iOS, Android, or even Windows phone.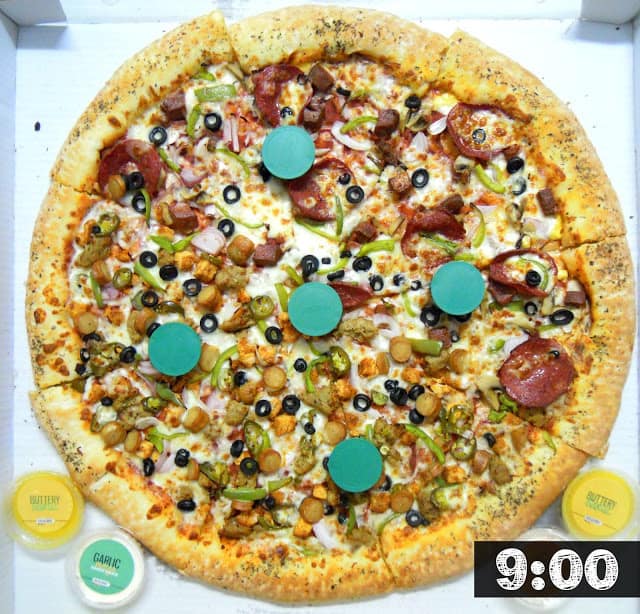 Broadway delivers in my area within 45 minutes to an hour and then I like to relax, watching a light-hearted comedy while enjoying my pizza. After dinner, I go on a half an hour walk with my family on our own rooftop terrace and shortly after I retire to bed while reading a novel.
FOODPANDA COMPETITON FOR BLOGGERS!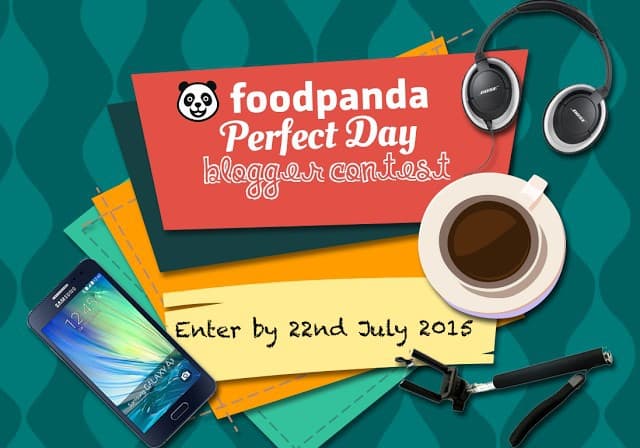 Enjoyed reading about my perfect day? You can win a Samsung Galaxy A3 smartphone as a Grand Prize or Bose AE2i Headphones or an iGeek Selfie Stick with Bluetooth Shutter in runner-up positions, if you blog about your own perfect day, thanks to foodpanda! Do note that you must already have a web blog to be eligible to participate in this competition. The competition ends on 22nd July and for details, click here.
How to Enter:
Write a blog post telling us what you'd do on your perfect day at home, and how the foodpanda app would fit into this.
Make sure to submit your entry here when your blog post is online.
Terms and Conditions:
Entries must be received by July 22nd.
Winners will be selected by foodpanda on account of the highest quality posts – photography, writing and imagination will all be taken into account.
Winners will be contacted by email and prizes will be distributed shortly after the close of the contest.
Disclaimer: This post is in partnership with foodpanda.
Would love to see your posts! 😉
All the best guys!



A-List Advertiser: Anaminah Beauty and Food Blog