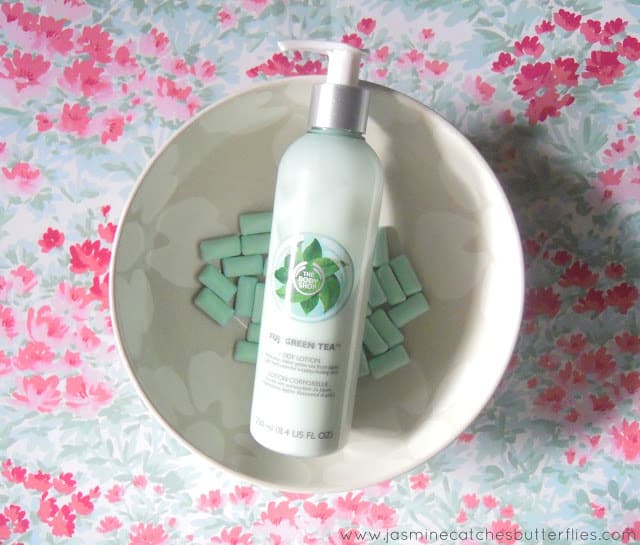 I love The Body Shop for its skin care range because it is effective and comes in unique as well as luxurious scents. Since my mom is a The Body Shop fan too, this mother's day I included this Fuji Green Tea body lotion in her gift. When I bought this it was new in stores and I was sold at the first whiff. Whole of Fuji Green Tea range smells absolutely refreshing and the scent is gender neutral so it makes a safe choice for everyone.

I chose lotion over the body butter because it was more weather appropriate and also I could smell the Fuji Green Tea scent much better in it while in the body butter it felt a bit muted by the denseness of the product. Fuji Green Tea leaves are obtained from Japan and they are known for their soothing and antioxidant properties. Formulation wise the lotion is pretty light weight, absorbs quickly and is ideal for day time in summers to keep oneself fresh. I also really like the packaging as the plastic bottle that it comes in is of excellent quality and actually looks like glass. It is tinted green and gives the illusion as if the lotion is green but in reality the product itself is white. The silver neck of the pump adds to the luxurious feel and you can twist and lock it which makes it safe for travelling too.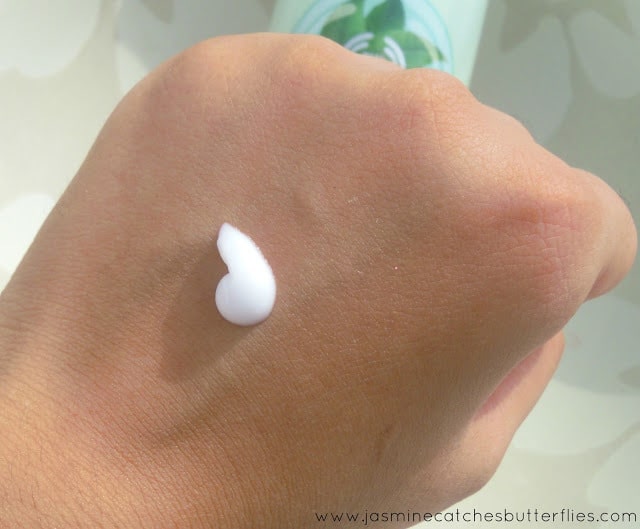 Fuji Green Tea has to be my favourite The Body Shop range so far scent wise and even though this is mom's, I get to use it because that's the best thing about giving gifts to mom. Haha. Kidding, she lets me use it and I like how it lingers on the skin for a good few hours. I will surely get my own bottle and pick up a few other products from the range.
Price: 1810 PKR
Amount: 250 ml
Availability: I bought this from The Body Shop outlet at Dolmen Mall Hyderi. It is available nationwide at The Body Shop outlets in malls.
Have you tried The Body Shop Fuji Green Tea Range yet?




A-List Advertiser: Anaminah Beauty and Food Blog