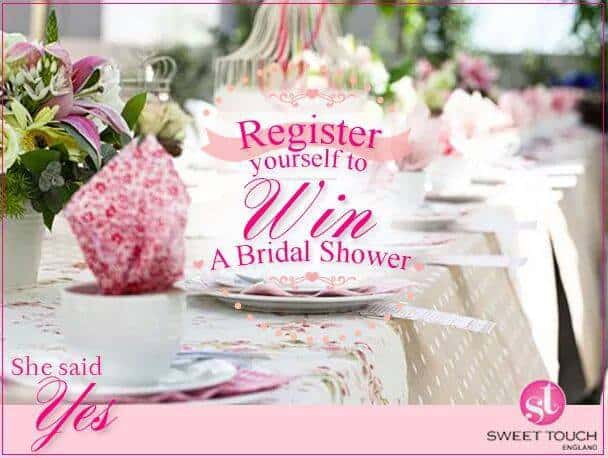 More than the wedding day itself, all the pre-wedding shenanigans are what make this special occasion memorable for everybody. From picking a colour palette that makes you to stand out, days of shopping sprees with mum and aunts, the gents of the house distributing invitation cards, dholki rehearsals with cousins to best friends arranging a bachelorette, everybody is just so involved. This is the time when family and friends come together for support and fun. However, news is, the popular makeup brand, Sweet Touch England wants to take up a role too in making this milestone even more special for you by arranging a fully sponsored bridal shower that would prove be LEGENDARY!
How? Why? Now, wait for it…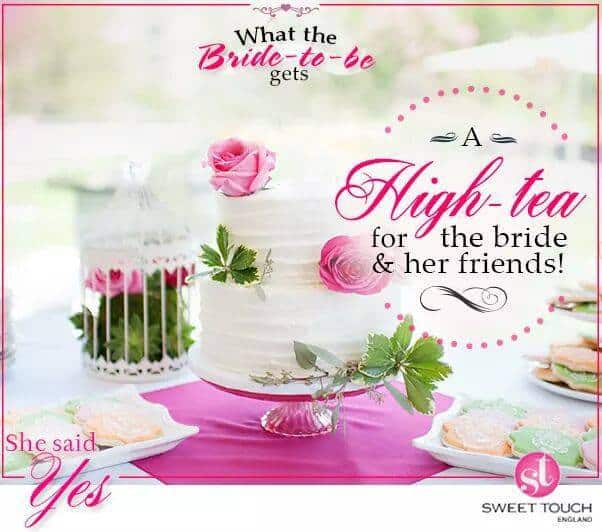 The campaign is named 'She Said Yes' and this seriously is a wonderful chance that no bride to be should miss! Sweet Touch England plans on giving you, your friends and all the other guests a time you will cherish for lifetime. Not only the bride, but also the bridesmaids will be given a complete makeover on the event day. Along with Hi-Tea and gifts for all your guests invited via invitation cards also given by Sweet Touch England, there will be fun games to keep everybody engaged. Furthermore, the bride will be given a 'Bride To Be' sash to make her feel even more VIP and they will also get you a special bridal shower cake for all to savour. To top it off, you won't even have to worry about capturing this amusing day as the brand will also cover photography and video for you! What more could one ask for?!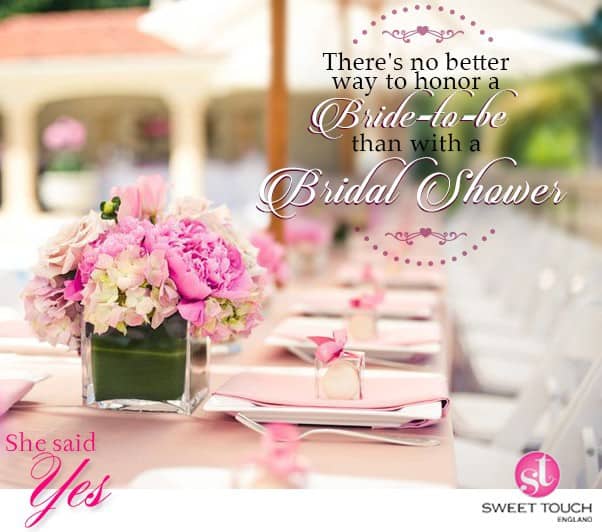 All you have to do is register yourself or a friend who is getting married on this application on Sweet Touch England's Facebook page, then just sit back and wait for the results. Do note that the app only works on computer and it is going to close super soon so be sure to get on it already.
Good Luck Brides To Be! 🙂


(adsbygoogle = window.adsbygoogle || []).push({});