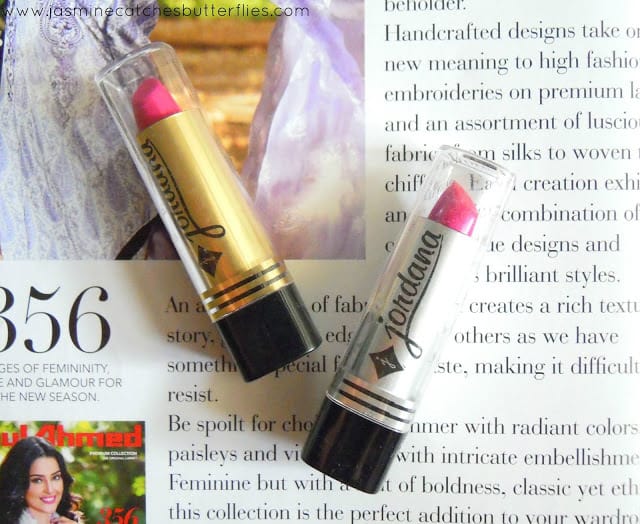 Jordana Lipsticks (L-R): Poppy Pink, Raspberry
PR Samples*
If it weren't for the products sent to me for review, there would have been a lot that I would have skipped myself. Of course, in doing so I would have missed loads of stuff that I now love. So, thanks to Jordana Cosmetics and just4girls.pk that I got to try Poppy Pink and Raspberry lipsticks from the brand. No surprise that I ran miles away from bold, bright pinks and only gravitated towards muted, rosy ones. I can brave reds out but for some reason I could never see myself rocking pinks until more recently. Though I am still always shy about wearing it in the broad daylight, the colour seems to have grown on me and I like it with my fancy eastern apparel.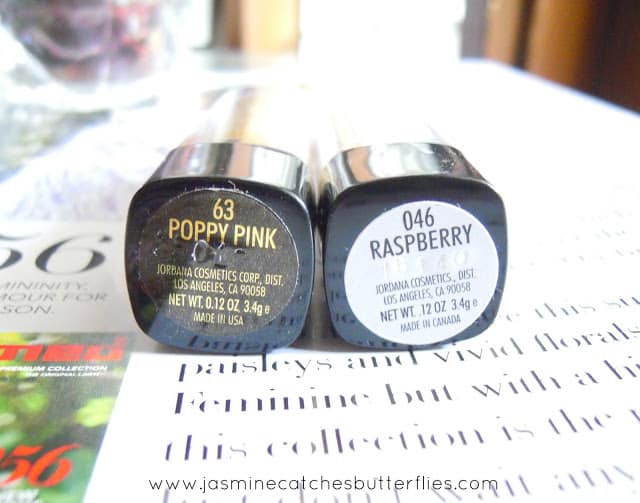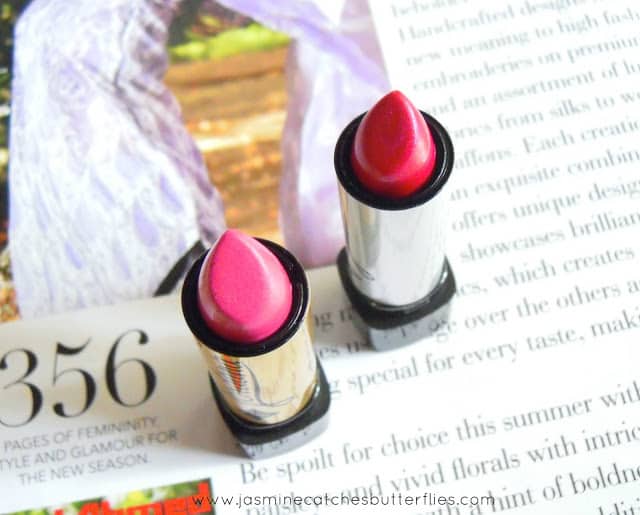 Jordana is one brand that I have seen even the most influential beauty gurus rave about keeping in mind the fact that its price range is similar to MUA and Makeup Revolution. That speaks for itself and on trying out their products for past few months, I can see why. The packaging of these lipsticks isn't too pleasing and I hate the fact that a portion of the lipsticks sticks out on the top as you have to be careful about replacing the cap or you can easily stub it. However, the actual product can give a lot of high-end brands a run for their bucks. I have here, two formulations to show you and each comes in a wide variety of shades including black!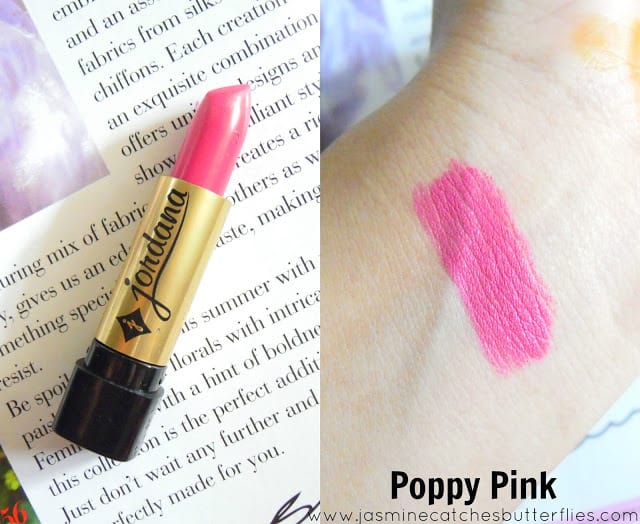 Poppy Pink (Matte – Matte Finish)
Jordana has a couple other matte collections too, but the one lipstick I own is in the basic golden tube similar to the original (silver) one. Now within this matte collection, lipsticks come in three sub finishes; cream, pearl and matte, which is quite amusing. Poppy pink is categorised as a matte within this matte collection and boy I would go as far as saying that this is best matte finish I have ever tried. It is not matte to the point where it gets over the top dry or chalky, and at the same time it is not one of those matte lipsticks that are more towards the creamy side. Rather it is just matte, or velvety matte as Jordana says.
It goes on smoothly, provides full opacity, lasts for hours and since it is just matte it does not feather or bleed which is goals with a shade so bold. Upon sniffing closely, you get a hint of that vanilla scent that quite a lot of lipsticks have these days but it is not really detectable. I would describe this shade as something in between MAC's Candy Yum Yum and Girl About Town. It is a basic bright pink that every girl should have in her collection.
I wore Poppy Pink in my Gluttony Halloween makeup look.
Price: 445 PKR
Amount: 3.4 g
Shade Range: 35 shades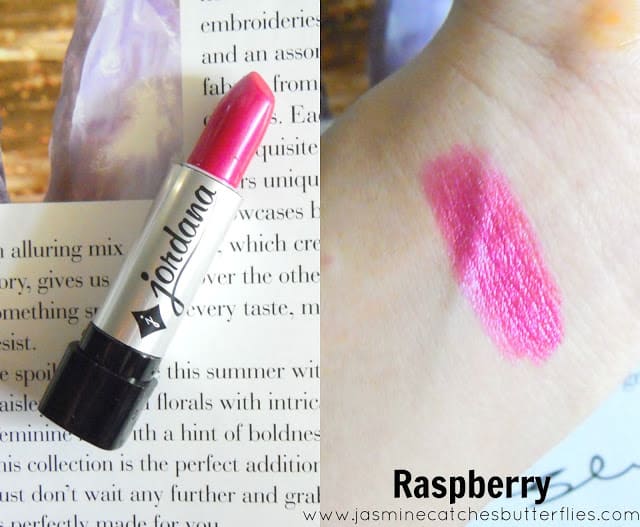 Raspberry (Original – Pearl Finish)
Just like the matte collection, the 'Original' lipstick range of Jordana also has three sub finishes; frosted, cream and pearl. Raspberry itself is a pearl finish and it looks iridescent with nearly microscopic shimmer particles. The shade is exactly what the name says, raspberry, a deep purplish pink. My favourite thing about it is that it smells like raspberries too. The scent is sweet and fruity, I am not a fan of either normally but I love them in this. It just does not smell artificial and actually seems quite yummy to me. This lipstick is even easier to apply than Poppy Pink and is richly pigmented. It is long lasting too but doesn't beat Poppy Pink here and transfers more readily, however, since it stains you can get away with infrequent touch ups.
Price: 445 PKR
Amount: 3.4 g
Shade Range: 84 shades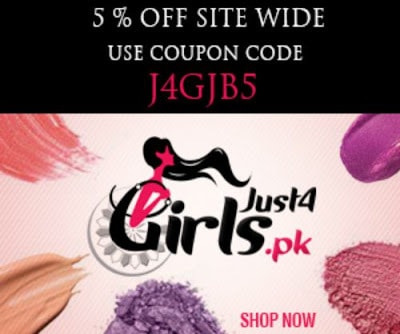 I have been blown away by the quality of these Jordana lipsticks and I am looking forward to ordering more. You can purchase these online on just4girl.pk, and if you do, don't forget to use my 5% discount code 'J4GJB5'.
Are you a pink gal?


(adsbygoogle = window.adsbygoogle || []).push({});