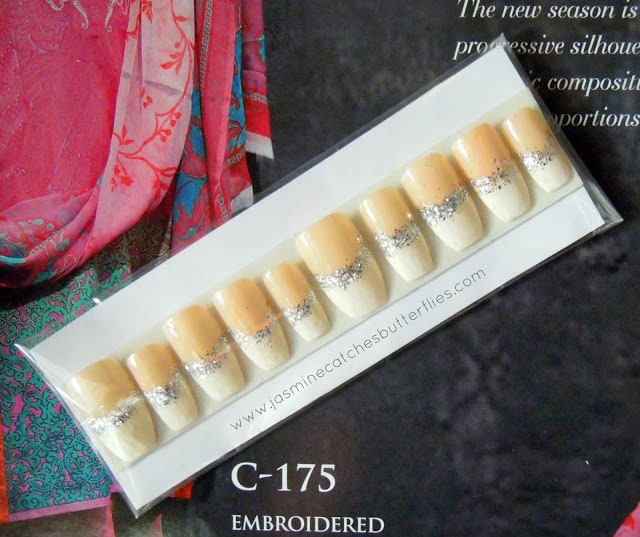 Bed of Nails Coffin Shaped Glittery French Tips
PR Sample*
Jabeen Qadri, the blogger behind Jaybee's Journal and the girl I can most relate to when it comes to skin care, recently started her own small business of the cutely hand painted false nails, called Bed of Nails, on Facebook. Now, to be honest, I have been stalking her page and Instagram back and forth for I absolutely love her creativity. Jabeen is talented and innovative and that is what you can instantly tell once you see her blog and work. I am somebody who doesn't like to grow nails out even 0.0000001 mm long just because I get annoyed by them too easily. Though, on most people I adore long nails and therefore falsies are what I can do every once in a while.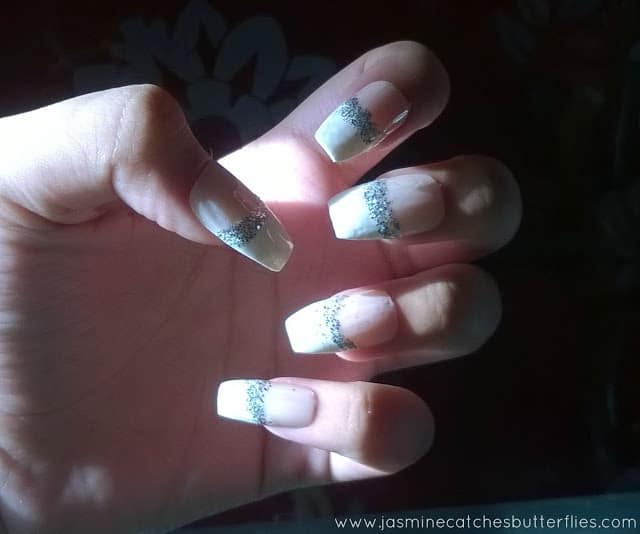 So, I was generously sent a pack of ten of these pretty Coffin Shaped Glittery French Tips to try out along with a tube of nail adhesive. The design, I tell you, is just so so elegant that these would look great on western bridal dresses! Also, I really love the shape as stilettos and coffins are my only favourites when it comes to long nails. Jabeen does three sizes width-wise and two sizes length-wise. The ones I got are medium and long respectively. They fit me nicely and I love the length, but I feel since my nail bed is quite tiny, a smaller size would have been ideal on my fingers. As these are quite light in colour, they can take some getting used to depending on your complexion, but just like fully done makeup, this is something not for the weak hearted. I must add that how very much I love the chunky silver glitter along the white french tip. It really pulls the look together.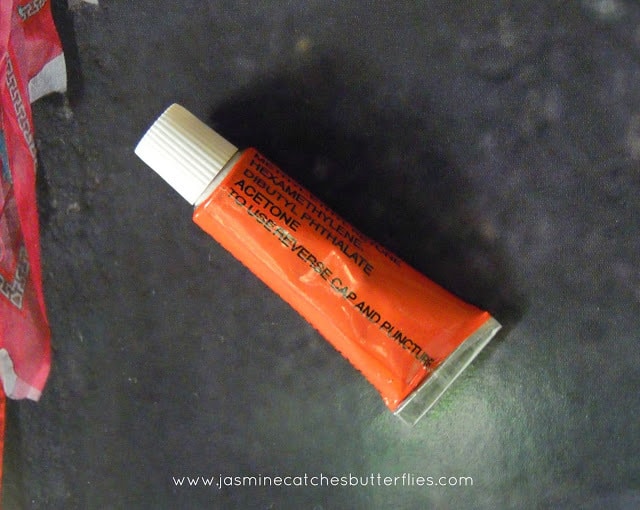 If we talk about quality, these nails feel quite durable. Jabeen's nail art on top of it is everything to sing praises of and she even does custom designs so I would definitely recommend you to try some out yourself if you love long nails but can never grow them out, or are a dud like most of us when it comes to making cute doodles and designs on your nails! I for one am since my nails don't have enough room to play around so these fake ones are great and they save so much time and trouble. Also, these are easy to take off with water and on their own with this adhesive the nails last on around 5-7 hours on average which is pretty good. The thumb's nail is a bit bigger than my actual nail and that always pops off first so I am guessing, the better the fit, the longer they last, but then again we use our pollex more than the phalanges.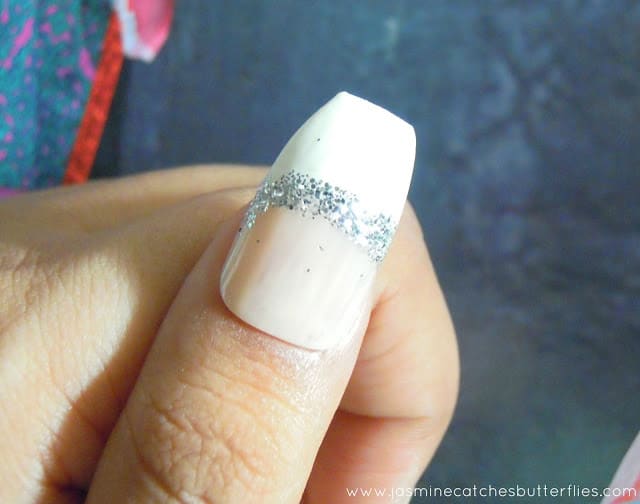 In case you are wondering, this set of Glittery French Tips cost 300 PKR, which is justified for the effort that goes in carefully painting and shaping that many nails, and the adhesive costs 50 PKR.
What's your take on false nails?


(adsbygoogle = window.adsbygoogle || []).push({});