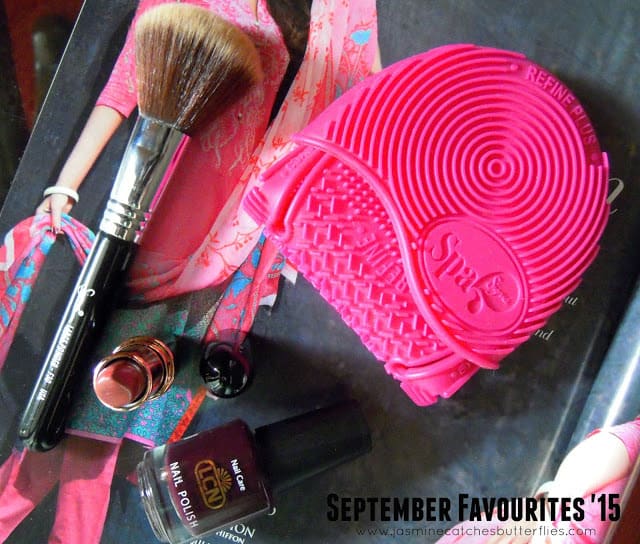 Time defeats all, in every possible way. I know it sounds cliched, but this year seems like has gone by the fastest ever. Already bidding September farewell, and eager for the month of Halloween, I present before you, my September Favourites. As quickly as I gained momentum with blog posts in August, I lost it soon enough in September, nonetheless I tried achieving my goal of at least ten posts a month. I had been so occupied with university work and social life during the month that I hardly got any time to use enough makeup products or enjoy anything else altogether so there are only a few things that I actually have for you to see this time.
1) Sigma Beauty F30 – Large Powder Brush
This brush is an essential my kit and I love it for its fluffiness. The bristles are soft and are great for a gentle dusting of powder all over the face. I have been using my fingers for the
Masarrat Misbah Foundation
so this is pretty much the only brush I have been using on most days lately. It was also a part of
My Top Sigma Picks '14
, so obviously it really is great.
2) Makeup Revolution Iconic Pro Lipstick – Looking Ahead*
A sucker for deep mauvy pinks, I have been loving Looking Ahead all month long for an everyday, out-the-door, look. I will review this in detail along with more MUR Iconic Pro lipsticks soon so watch out for that.
3) LCN Nail Polish*
I can't find the shade name on the bottle, but I have been ready to embrace the sweater weather with all the maroons and berries in my collection. I literally just want to paint my nails over and over again with this deep dark shade and that is what I pretty much did in September. I got this from Academy of Aesthetics, Karachi and it is my top fall shade.
4) Sigma Beauty Spa Express Glove*
I don't have a gazillion brushes on me to wash since I wash the ones I use on weekly basis but having this Spa Express Glove helps me in making sure that I get out all the product from my brushes, effectively. If you are keen to find out more about this glove, read my earlier
blog post
that has all the details along with how I wash and maintain my brushes.
You can get it at
Sigma Beauty website
and I feel this is a better alternative to their more expensive bigger gloves and mat.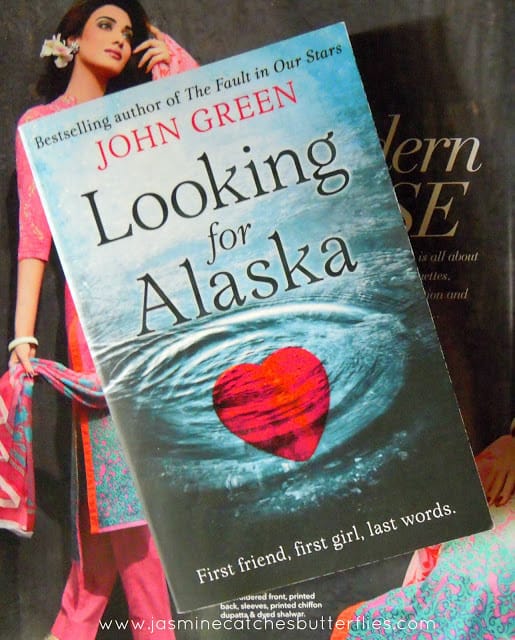 5) Looking for Alaska by John Green
The novel that I enjoyed reading the most during Septemeber has to be Looking for Alaska since I read through it super fast and was glued over a weekend as I mentioned in my
Putting Life Back In Lifestyle post
. My favourite character in the book was of Colonel as the boy was not only a genius but a prankster too! Also, enjoyed the mystery solving bits and the book was not predictable.
What are your September Favourites?


(adsbygoogle = window.adsbygoogle || []).push({});