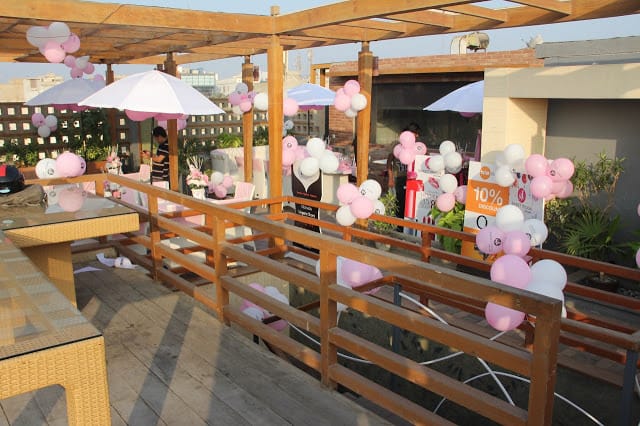 Sweet Touch England Bridal Shower Location: Orrery Restaurant
Sponsored Post*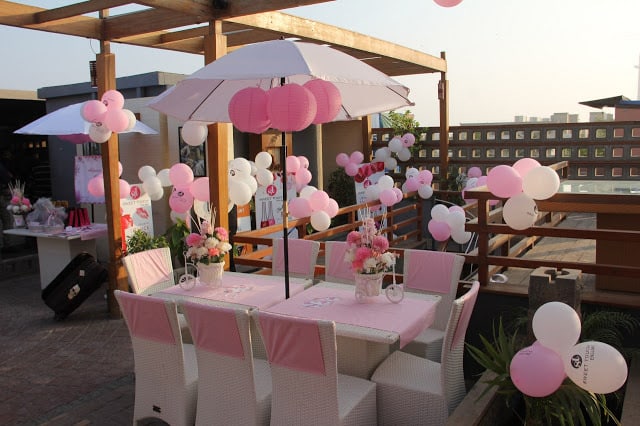 -insert heart eyes emoji-
Not too long ago, Sweet Touch England announced their Bridal Shower contest under the name of 'She Said Yes' campaign. It was one of the biggest Facebook giveaways of the year and was well received by the targeted audience. The lucky girl who won herself a grand bridal shower at Orrery restaurant was Sana Sultan, and Sweet Touch England ensured to give her a memorable day.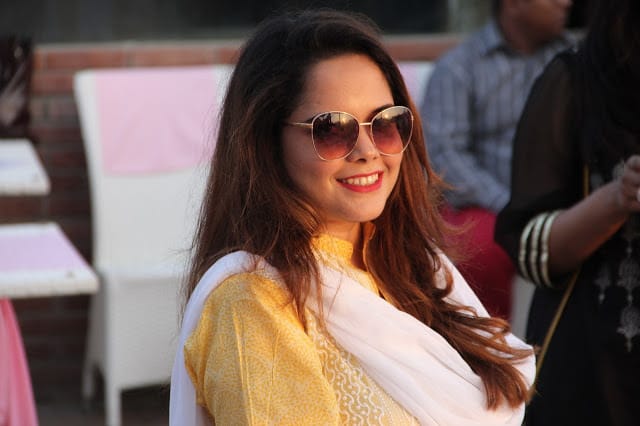 Rabeeyah Tungekar, Blogger Babe 007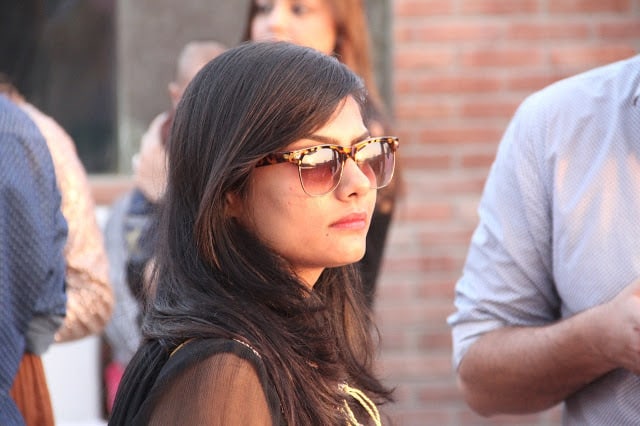 Amber Zulfiqar, Blogger Babe 007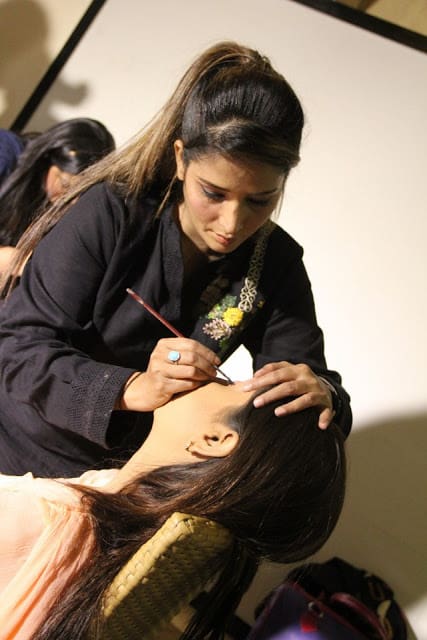 Makeover Session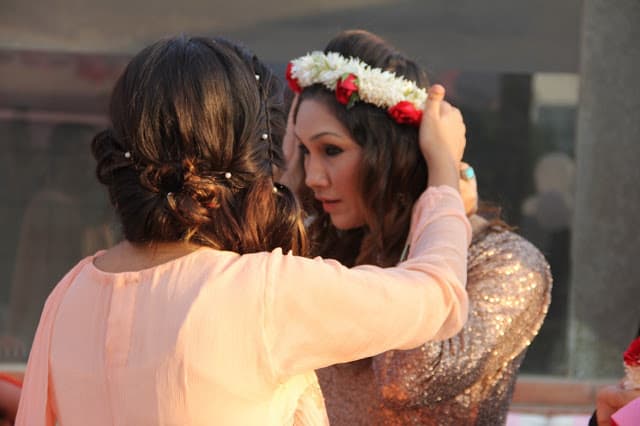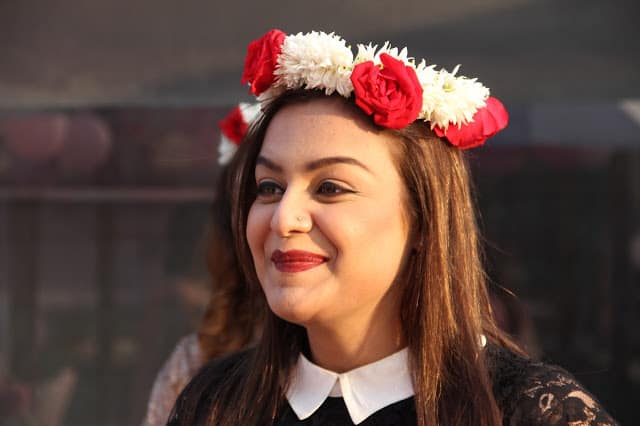 Probably my favourite decorative bits from the event!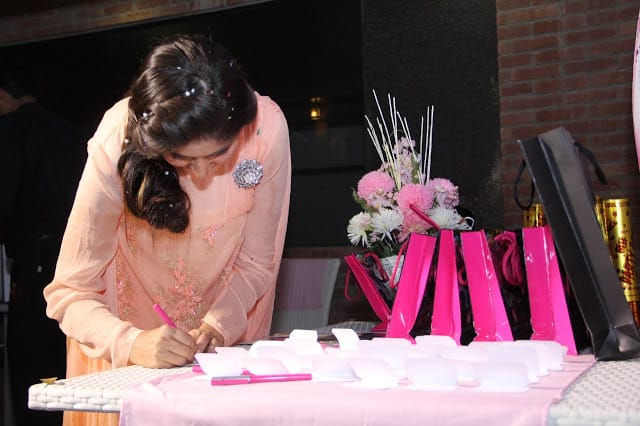 During one of the activities arranged by Sweet Touch England
To witness and bring you the best of the bridal shower evening, two of our beloved bloggers, Rabeeyah Tungekar and Amber Zulfiqar, were there for on ground coverage. As soon as the updates started flowing in we all were besotted by the girly yet grand, pink and white setup. Orrery undoubtedly was a wise location to pick in Karachi for this event and every detail was tied in carefully.
As promised, the bride-to-be and all her bridesmaids were first given a soft looking makeover by the Sweet Touch team. Once everybody looked super pretty, the party started. There were some games and activities for the guests including an advice session. Later on high tea along with cocktail was served and there was even a special themed cake along with cupcakes for everyone to relish. The event concluded with goodie bags and baskets brim with Sweet Touch England products.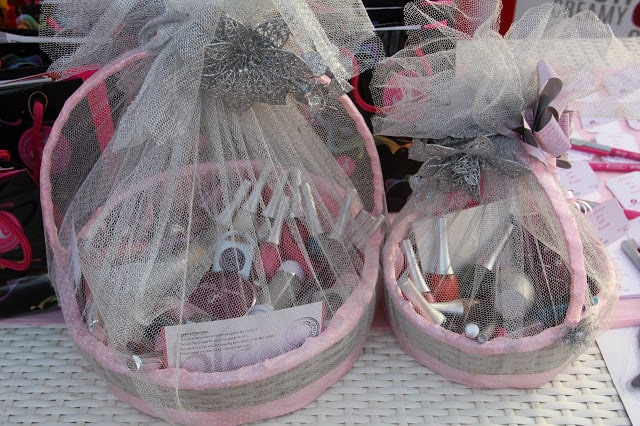 Sweet Touch Makeup and BLS lingerie vouchers within the goody baskets!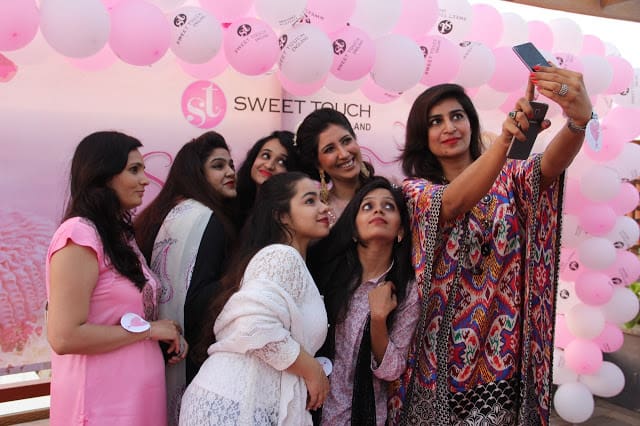 Selfie Session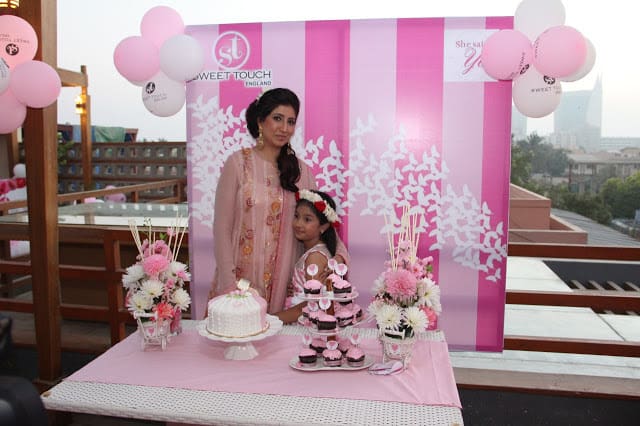 Cake, cupcakes and the cutie!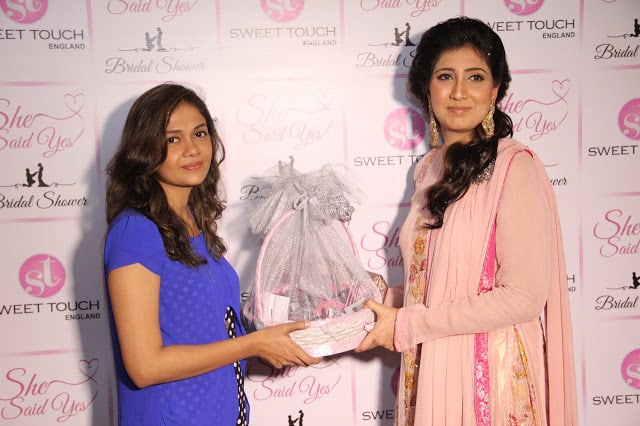 Woot woot!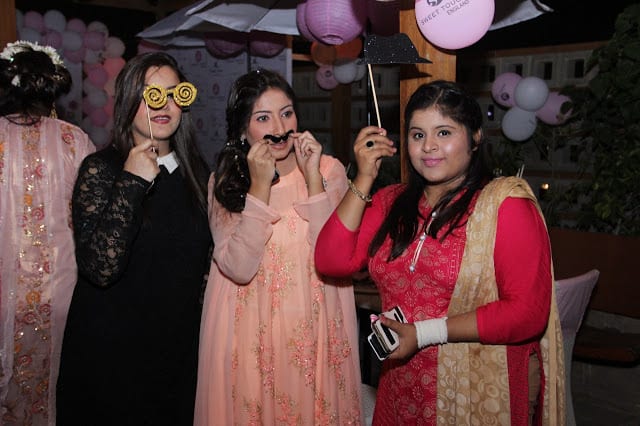 Posing with props!
In addition to that the guests enjoyed snapping photos with the fun props and this bridal shower turned out to be even more special as it set the social media abuzz by trending on Twitter throughout the campaign in Pakistan.
Now, that was such a dreamy bridal shower which I wish I could give one of my friends! Take notes people.
Photo Credits: Sweet Touch England
Sweet Touch England won our hearts! 😉


(adsbygoogle = window.adsbygoogle || []).push({});