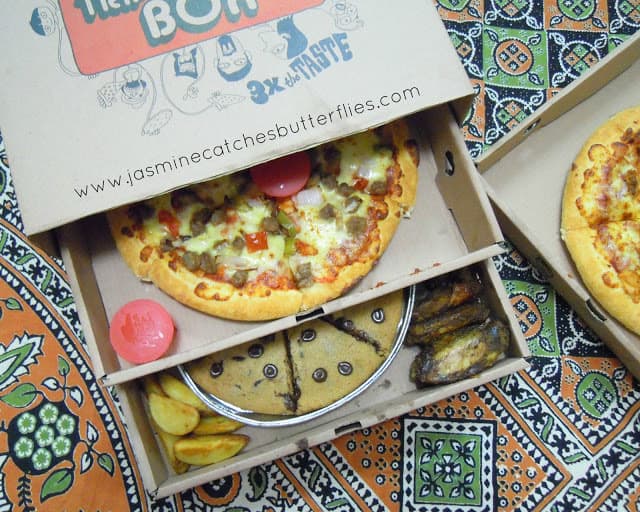 Pizza Hut Triple Treat Box
PR Sample*
As a pizza enthusiast, nothing new in the name of pizza escapes my taste buds, you know. Recently, Pizza Hut came out with an innovative idea by bringing out their latest deal in the form of this Triple Treat Box that can feed up to 5 people.
The first story of the box has a lid while the other two can be opened up like a drawer. In this box, you get two regular size pizzas, 12 potato wedges, 6 chicken wings, 1 garlic mayo dip and 1 Hershey's cookie along with a 1.5-litre bottle of soft drink for a total of 1999 PKR exclusive of tax.

I did really find the idea appealing but coming from a brand like Pizza Hut, who has been in business for as long as we can remember, the execution was not on point. The box I received had lopsided stories, but that I can understand as it might have happened during the delivery process so I wouldn't completely hold it against them. However, the third tier, that had the cookie, wedges and wings, was missing the divider so I had potato and chicken all over my cookie. In addition to that they forgot to include the dip which was upsetting because I love garlic mayo.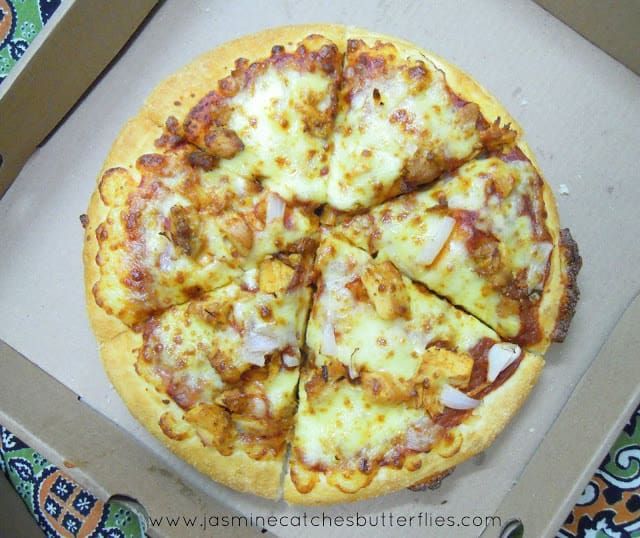 The meal itself was scrumptious, but I would still say I don't know why Pizza Hut has shrunk the size of their pizza, or increased the size of their boxes if that is the case. On the whole, if you are a loyal Pizza Hut customer, this is a great deal for ordering in as a complete meal when you don't have time to pull one together yourself.
Share your pizza thoughts!





A-List Advertiser: Beauty Talk With Saadia

(adsbygoogle = window.adsbygoogle || []).push({});