This post is coming in super late as my birthday was back in June, but I couldn't really celebrate at that time due to exams and therefore kept on receiving gifts all through June and July. In fact, the latest one came in August from my best friend forever, who was looking to buy me something that I would actually like, and I must say it was totally worth the wait! ♥
This was an early birthday gift from my parents, and if you follow me on twitter, you might remember how crazy I was going for Lumia back in April and May! Absolutely love it and have a yellow cover too! 🙂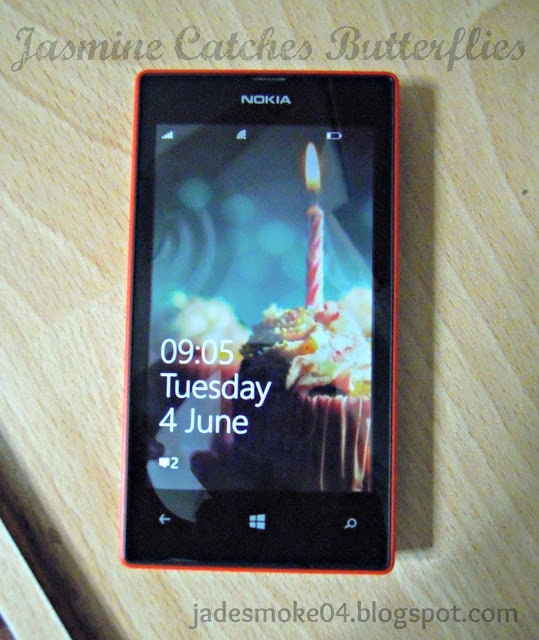 Lumia 520 – Displaying my birth date and time.

The following gifts were given to me by a close university friend! 🙂
Belgian Chocolate with Hazelnuts
Don't judge it by the tattered packaging. It melted in the heat. Belgian chocolate is my favourite chocolate and this one with hazelnuts was the best one I ever had!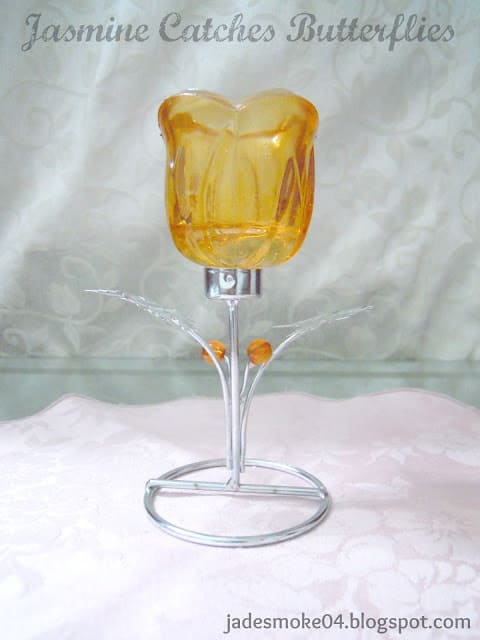 Candle Stand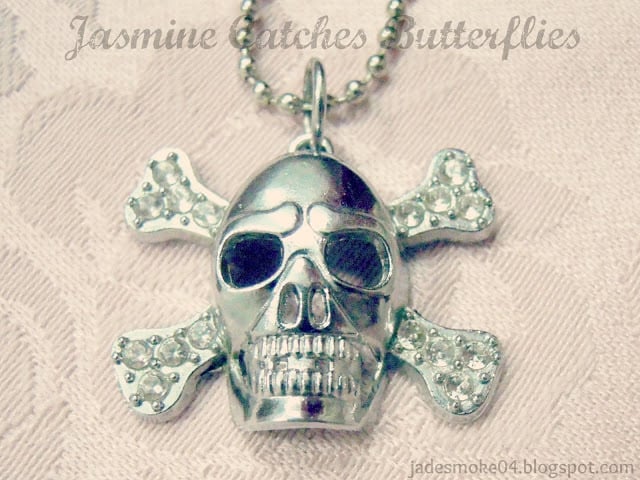 Skull Necklace
This cute set of Primark Nail Polishes was given to me by my another dear university friend. 🙂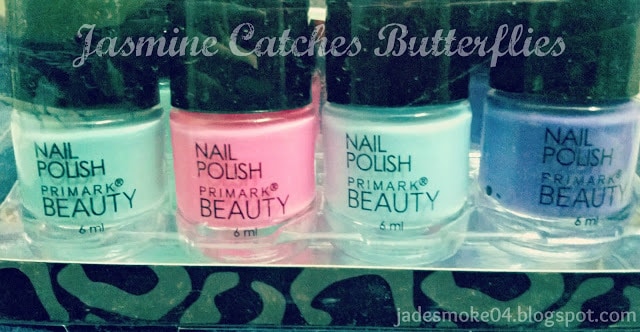 Primark Nail Polish Set
This cute little tray of Color Studio goodies was given to me by one of my best friends who has been with me since 6th grade and we are now together in university too! 🙂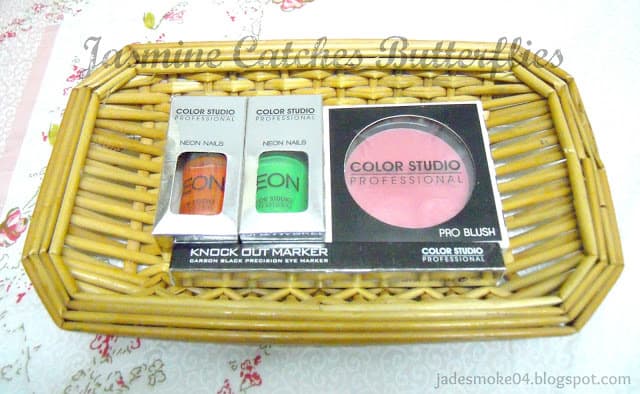 Color Studio Makeup
These sweets were given to me by another university class fellow. 🙂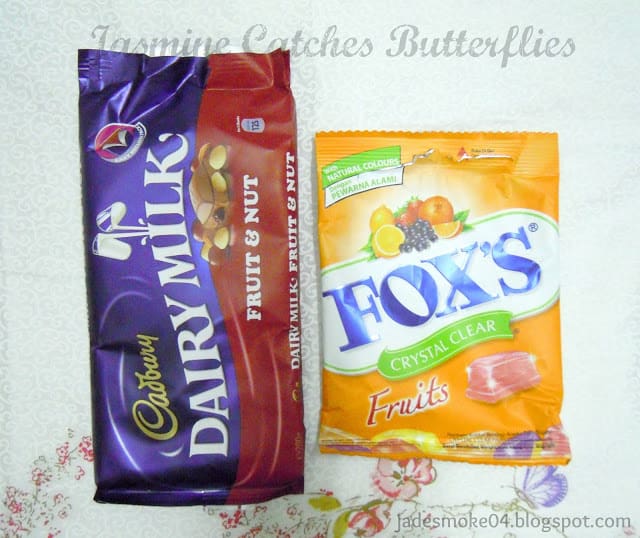 Dairy Milk Fruit and Nut and Fox's
This cute star pillow and those neon rubber bangles are gifts from my dear nephew and niece! n_n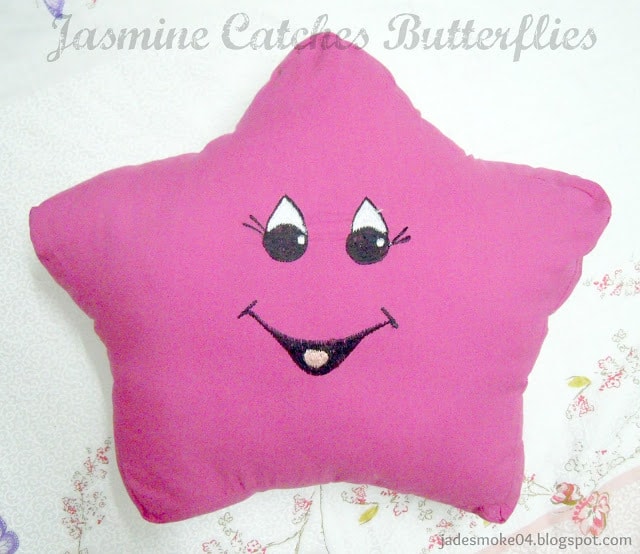 Pink Star Pillow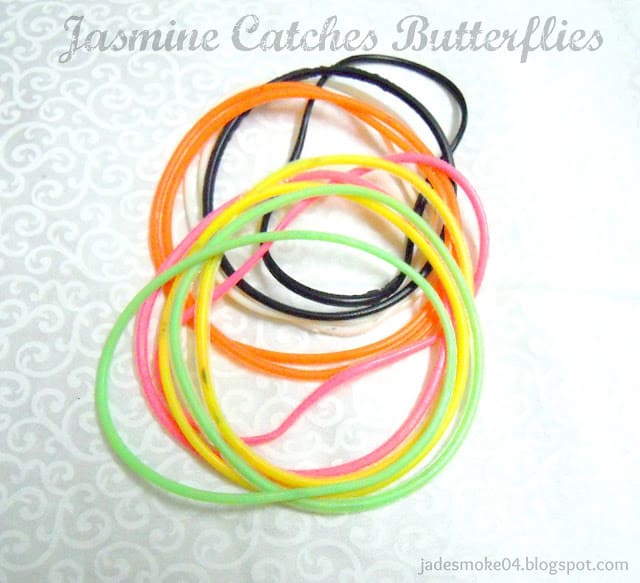 Neon Rubber Bangles
These summery peach pants were gifted to me by my cousin and these are just so soft! 🙂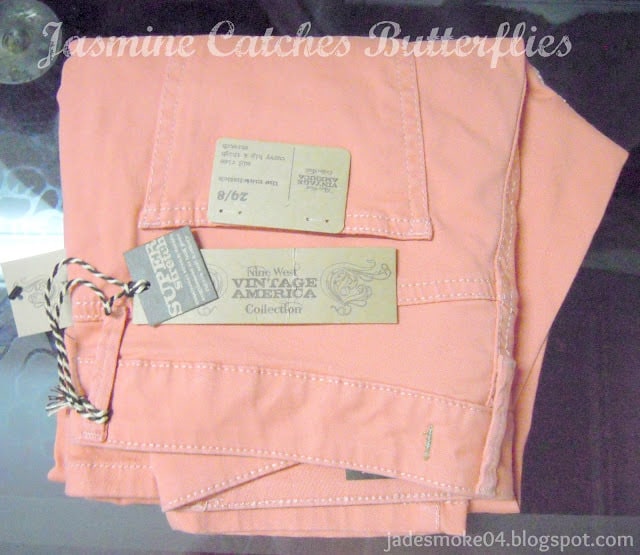 Nine West Vintage America Collection Pants
Coming to the gift that came in the very end from my best friend but look it's from more than half of my The Body Shop Most Wanted Wishlist!! 😀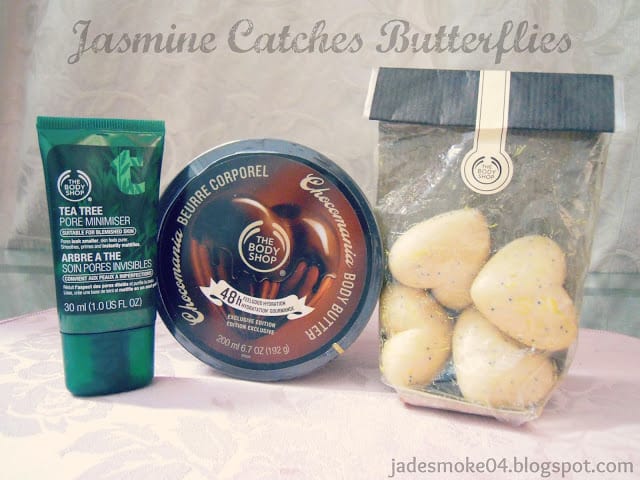 The Body Shop Tea Tree Pore Minimiser, Chocomania Body Butter and Chocomania Mini Soaps (Some oil came out due to the heat in courier but they are still in good shape! 🙂 )
A HUGE thanks to all my friends and family for such lovely gifts and considering my likes! 🙂 x