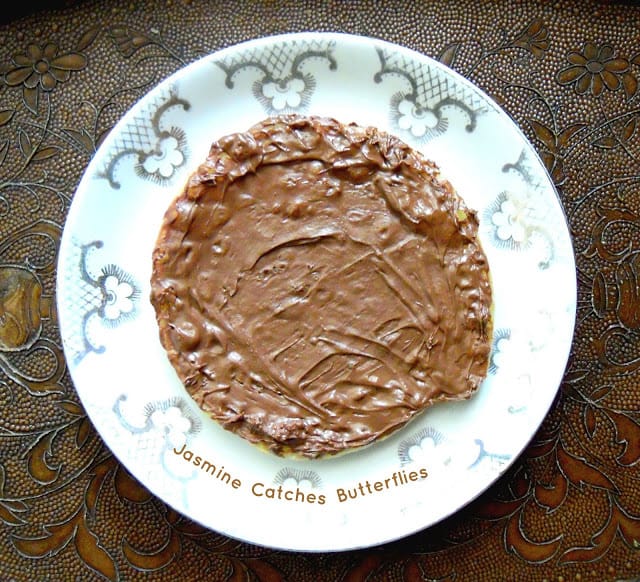 Nutella Paratha
When it comes to blogging, I want to keep my options open, but covering each category equally is just impossible. I know most of my readers like beauty stuff because more or less that is what JCB is crowded with for the maximum amount of time, but I really try to break that every once in a while even if not regularly.
Judging by the title, you know this is going to be a lifestyle post, and no I won't tell you that my life is as always doused in assignments, quizzes, projects, presentations, and exams. Instead, let's talk about Nutella paratha, reading challenge, songs and more.

Nutella Paratha
The Nutella Paratha. A few weeks back, in between classes I was going through my Facebook feed when I came across Chai Wala's Nutella Paratha and the craving right that moment hit me so hard that I swore to make myself some as soon as I get home!
Well, once home, I was so tired that the idea was put off for the next morning, but the breakfast I had then was mmm, mmm, mmm! I used plain flour and did immense layering to make a lachha paratha, spread Nutella all over it after frying and even poured some cold whipped cream on top because I love the combination of hot and cold.
You should try it out yourself if you love parathas, Nutella, whipped cream and basically are looking for a super unhealthy breakfast! 😛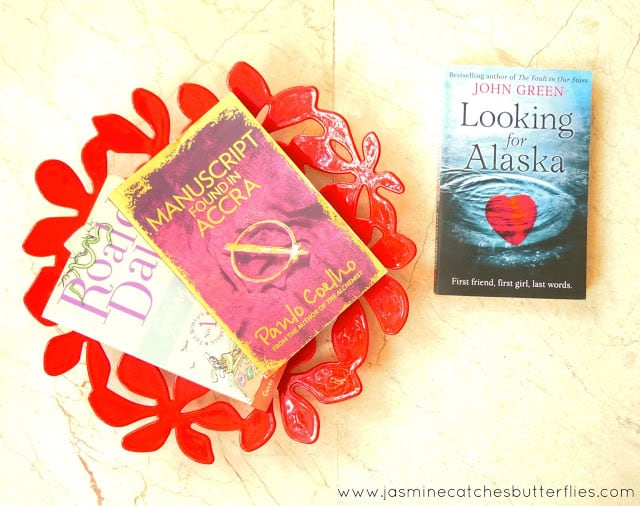 Books I recently read!
Reading Round-up
My baskets are always overflowing with books at each KIBFs but I hardly even read fifty percent of what I buy throughout the year because you know I am doused in what. This year, I have taken a reading challenge on Goodreads and while I was doing well at the beginning of the year, I totally went off track in the middle. Thanks to the Karachi Book Swap meetings, I feel more encouraged to read and catch up with the challenge. On our last meetup, we celebrated the book club's first anniversary and I felt so pumped to continue reading that I have managed to finish three books since then. Although, I spent the whole of the last weekend reading Looking for Alaska rather than working on a research paper! :'D
In case, you would like to know more about the books I read… (all belong to different genres and no spoilers!)
1. Going Solo by Roald Dahl: This is basically a part of the author's biography. I have read a lot of Dahl's novels in my childhood and so he will always have a special place in my heart. This book covers his experiences as a part of RAF during World War II and even though it isn't fast paced, by the end of it I certainly wanted to fly a plane.
2. Manuscript Found In Accra by Paulo Coelho: To be honest, I am not much of a Coelho fan but since this book was a double recommendation and dear Noor from Noor's Place lent it to me at the last book club meetup, I had to see for myself what I was missing. It was an easy read, full of positivity and wisdom. Everybody should read it at least once in this lifetime.
3. Looking for Alaska by John Green: This was my second Green book after TFIOS and I think I didn't give a fair chance to the author before judging that book since I already knew the story, I would say it was still interesting. Now, I am not the kind of person who reads a book in two days, I just am not. It is very rare for me and if I ever do that, it means that the book was really interesting. This is exactly what I did with Looking for Alaska. I love Green for his humor, sagacity, unpredictability and not ending the book on death.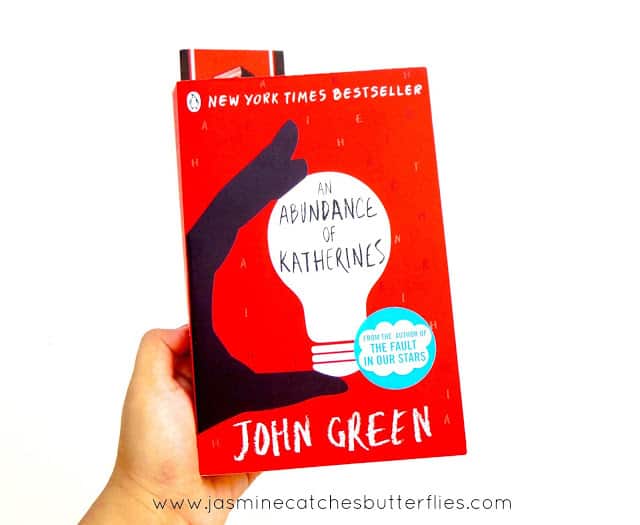 An Abundance of Katherines
Currently Reading
John Green is on his way of plausibly becoming my favourite author of the moment and so I picked up An Abundance of Katherines from my shelf. I have only read a few chapters so far so I can't really say anything about the story yet, but I do have high hopes.
Now, I am still sure I'll be picking the remaining two books of John Green at the next KIBF and then do a blog post dedicated to him.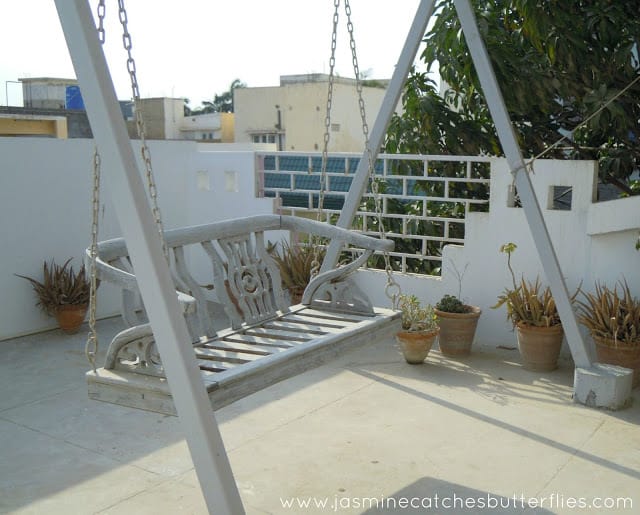 Just hanging in the heat of Karachi!
Mood Swings of Karachi Weather
Karachi's weather is Katy Perry's song all year round. Just when we were ready to embrace the fall, nature decided to shift to the reverse gear. That poor swing's skeleton on our rooftop terrace explains our condition here. They say it rained in some parts of Karachi today to put life back in the city, but my end is still scorching hot. The only rain that trickled was down my scalp.
Bloglanders
We have had three successful sessions of #bloglanders chat on Twitter so far and Areeba and I are so pleased with the response! Thank you to all the bloggers who have been joining us and if you don't know about the chat, here's a post with details. You can join us on Fridays. We are in the process of rescheduling the chat to an hour earlier, but we will let you know over Twitter about that soon.
There won't be a chat this Friday by the way due to Eid-ul-Adha so see you on 2nd October then.
Giveaway
I am sure you already know if you follow me but in case you are new, I am holding a 2-in-1 Giveaway for Pakistani residents on my blog in celebration of my Facebook milestones! There are two prizes up for grabs, for two winners. This is the first time that I have over 1000 entries within a day, but I am so very grateful to everybody who has been supporting my efforts. Do enter the giveaway here if you fancy and I hope you like it.
Old Songs
Down to music to my ears literally, I am always asking people for playlists. Gone are the days when I used to be up-to-date with all the new jams because of radio. The habit was temporary and now I am not patient enough to let songs grow on me. I only like and listen to catchy numbers ninety-nine percent of the time. And when I get bored of what I have, I fish out the older ones I previously discarded. However, recently, I somehow picked extremely old songs, so old that they belong to pre-Jadirah era. Not all of them are as catchy as their remixes, but a mixture of both dominate my playlist at the moment. My favourite song out of all is Kajra Mohabbat Wala. 😉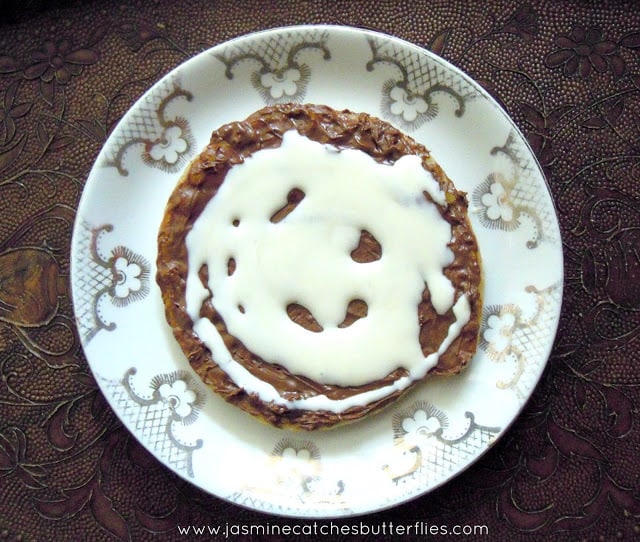 In case, you like your paratha creamy like I do!
What have you been up to?