Hi Lovely ladies!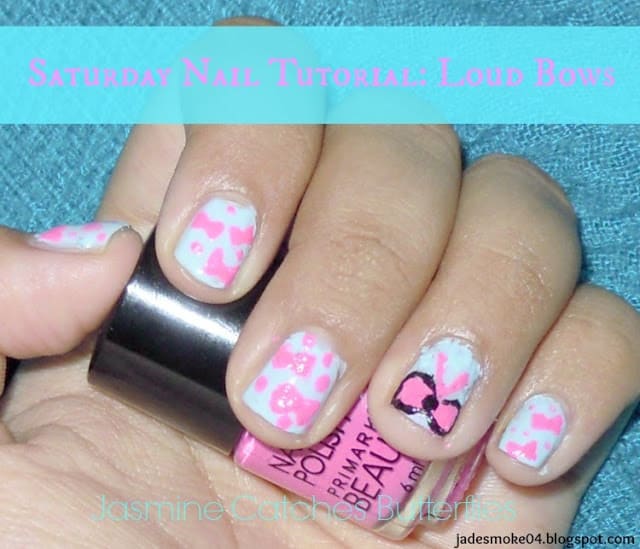 Today we're doing loud neon pink bows against a pale background colour and all you need are your nail polishes and a tooth pick! 🙂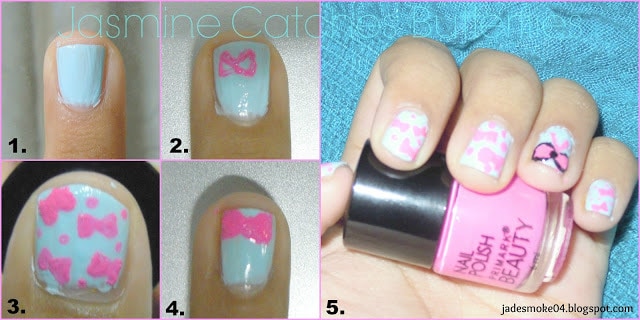 Step 1: Paint your nails baby blue (or any light pastel shade would do!)
Step 2: Roughly draw two little triangles meeting at the vertices as shown in the photo with a neon pink nail polish to make a small bow.
Step 3: Draw as many little bows as you wish to and fill them in. (optional): Fill the empty spaces on your nails with neon pink dots.
Step 4: Draw a big bow on your ring finger and outline it with a black nail polish for detailing if you wish to (it would look better without it in my opinion).
Step 5: Seal in your nail art with a top coat.
Girls I have decided to share some quick nail tips & tricks in any of my nail related posts today onwards. It might be helpful to beginners and may prove to be handy to any of us. I have already made a
pin board
on my
pinterest
to post these and would also be making an album on my
facebook page
, so if you fancy follow and like each respectively and you can share them there on. I'd love it and would more than welcome if any of you would like to share any of your nail tips and tricks and I will be featuring them along with your credits in my future tips & tricks posts. 🙂
So here's the first one;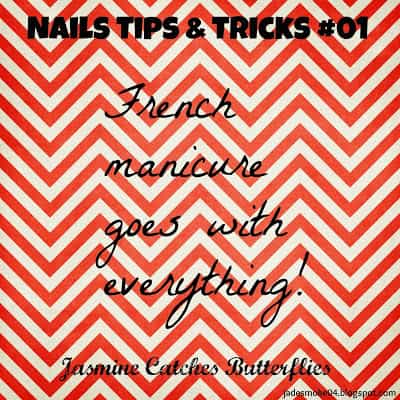 Still working on better lighting, image quality and uniformity. Till then bear with me! xo