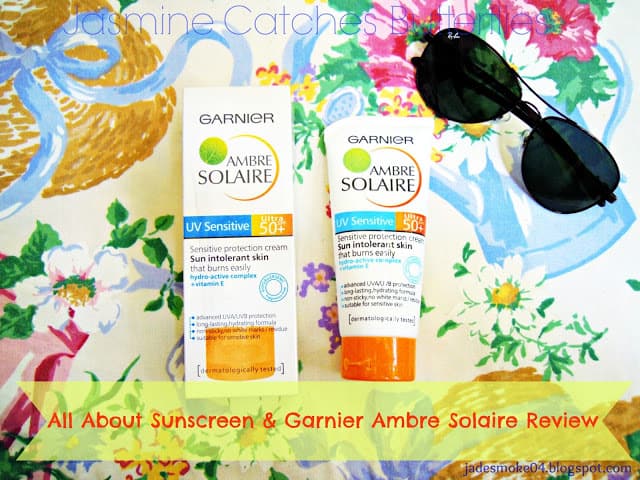 Before we jump into today's review lets talk about sun protection and all that scientific jargon to understand better what exactly should we look for in a sunscreen.
There is this thing that the purpose of sunscreens is mainly to block a portion of UV rays and you still do tan by the production of melanin which is a pigment that your skin produces in order to protect you from those harmful rays which can cause sunburns, skin cancer and premature ageing. Well, I did some research and found out that some sunscreens can make you tan faster than the others and those usually are the ones with lower SPF. While it also depends on your skin type, duration and intensity of exposure, where you live, etc. If you have darker skin tone, you are more likely to tan easily but not burn easily and vice versa.
Types of UV Rays and Their Effects?
There are two categories of UV light that are considered in terms of sunscreen. UVA and UVB. UVA has more long-term damaging effects on the skin, like premature ageing. While UVB causes sunburn and can lead to skin cancer eventually.
What is SPF?
SPF stands for Sun Protection Factor and it is believed to somewhat work like this; if somebody who burns easily in 10 minutes, wears a sunscreen with SPF 10, would be protected for up to 100 minutes. However, further researches have shown that it does not mean that SPF 30 gives double the protection than that offered by SPF 15 and all sunscreens must be re-applied every 2-3 hours. It is commonly said by dermatologists, especially here in Pakistan (near the equator) that anything lesser than SPF 30 isn't really worth it. Nonetheless, SPF 15 is still considered to be the least anybody should wear when heading out in the sun.
Does higher SPF provide better protection?
Well, it is true that the higher the SPF, the better the protection but roughly speaking, SPF 15 blocks 93% of the rays while SPF 30 blocks up to 97% and SPF 50 up to 98% and after SPF 50 it doesn't make much of a difference. Also, do keep in mind that higher SPF doesn't mean that you can stay in sun for longer.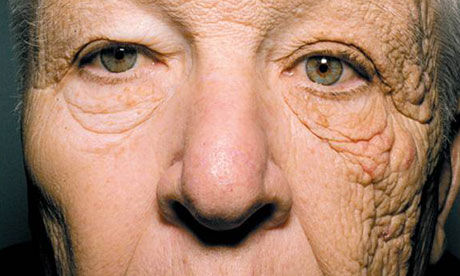 Truck driver William McElligott's face is a graphic illustration of the damaging effects of the sun.
The left-hand side of the truck driver's face was exposed to the sun for 28 years, the other shaded in the cab.
In a nutshell

Sunblocks provide the best of protection from sun exposure and SPF 30 is probably the most ideal one for all skin types. People should apply sunblocks not only to their face and neck but also to ears and behind ears, on arms and on any other part of your body that would be exposed to prevent any long term harmful effects of UV Rays.
Now, coming to Garnier Ambre Solaire, I bought this affordable sunscreen a few months back as I ran out of my previous one and the reason that I particularly picked this was because it stated on the box that it is for 'Sun intolerant skin that burns easily'.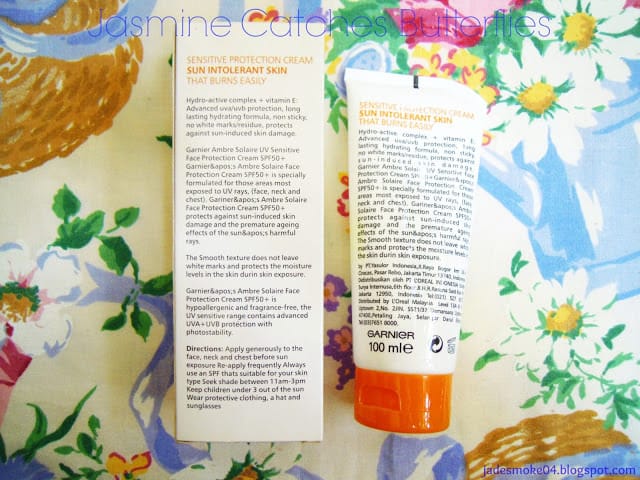 Well, I did try to wear it as regularly as I could during my semester and it seemed to work just fine though I did not re-apply it frequently as directed on the box for we sat in classrooms most of the time. Quite recently though, during the end of June and in the beginning of July, I was usually out practising for my driver's license, in the blazing sun and I made sure to apply this all over generously. I must say that I noticed its effects better during this time. Starting with the protection, well, yes, I did not suffer any sunburns and only got minimal sun tans. What I really liked about this sunblock was the fact that it claimed to be non-greasy and it is infact non-greasy and hydrating though I feel safer to use my moisturiser before it anyway. As for the white marks, I'd say you can see a cast initially when you apply a generous amount which you should but it eventually sinks in so then there's no white cast. It did not break me out or irritated my skin so it is also safe to say that it suitable for sensitive skin. I did initially question it's high SPF as it was stereotyped to be bad but after my research I can say that the SPF 50+ that it has is rather good.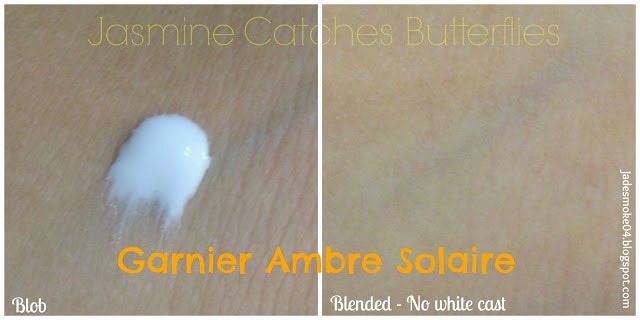 However, I felt tiny beads of sweat forming on my face when I had this on probably because sunblocks block pore or something in order to provide protection? They weren't visible but I don't recall it too well from my past sunblock experiences to have noticed it as much as I did with this but then I wasn't a blogger back then to note things that I now do. Therefore, it is probably not ideal to be worn under makeup, most sunblocks aren't, or you could do with a lesser amount of this. One thing that really put me off about this sunblock is its smell which can be sensed even after application. It took a lot of patience and time for me to get used to it but it is awful! Like seriously, I haven't smelt a sunblock this bad and this is something that sadly would keep me from repurchasing it.
Price: 350 PKR
Garnier Ambre Solaire is easily available nationwide in all leading supermarkets. I got mine from Imtiaz Super Market.
Garnier Website: http://www.garnier.com/index2.aspx
My Rating:

Just like including my Nails Tips & Tricks in any of my nail related posts I have also decided to add Beauty Tips & Tricks at the end of my posts where relevant. It might be helpful to beginners and may prove to be handy to any of us. I have already made a
pin board
on my
pinterest
to post these and would also be making an album on my
facebook page
, so if you fancy, follow and like each respectively, and you can share them there on. I'd love it and would more than welcome if any of you would like to share any of your beauty tips and tricks and I will be featuring them along with your credits in my future tips & tricks posts. 🙂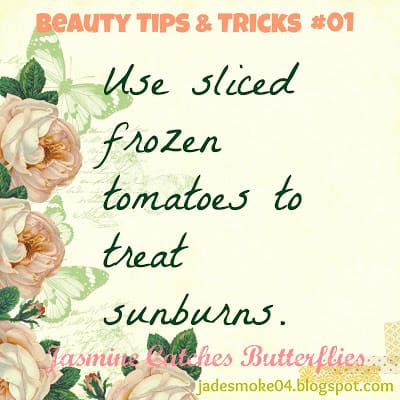 Disclaimer: Whatever I have mentioned in this post regarding sun exposures and sunscreens is what I have gathered from my research and the knowledge I have acquired till date. I do not claim it to be 100% correct as with all scientific stuff, you never know what researches might prove to be right or wrong 10 years from now.
If you want to read more about sun protection, here are some of the sources that I used to extract sufficient information to provide in my post:


http://www.skincancer.org/skin-cancer-information/ask-the-experts/does-a-higher-spf-sunscreen-always-protect-your-skin-better
http://www.skincancer.org/prevention/sun-protection/sunscreen/sunscreens-explained
http://www.webmd.com/beauty/sun/high-spf-sunscreens-are-they-better
I hope you found this post helpful. Do let me know what you think. xo