SRM Couture is a newly launched clothing brand that encourages local artisanship. Everything, from dyeing, hand embroidery, block printing, screening to exposing is done in-house. The brand's objective is to provide exclusive designs at affordable rates to the masses.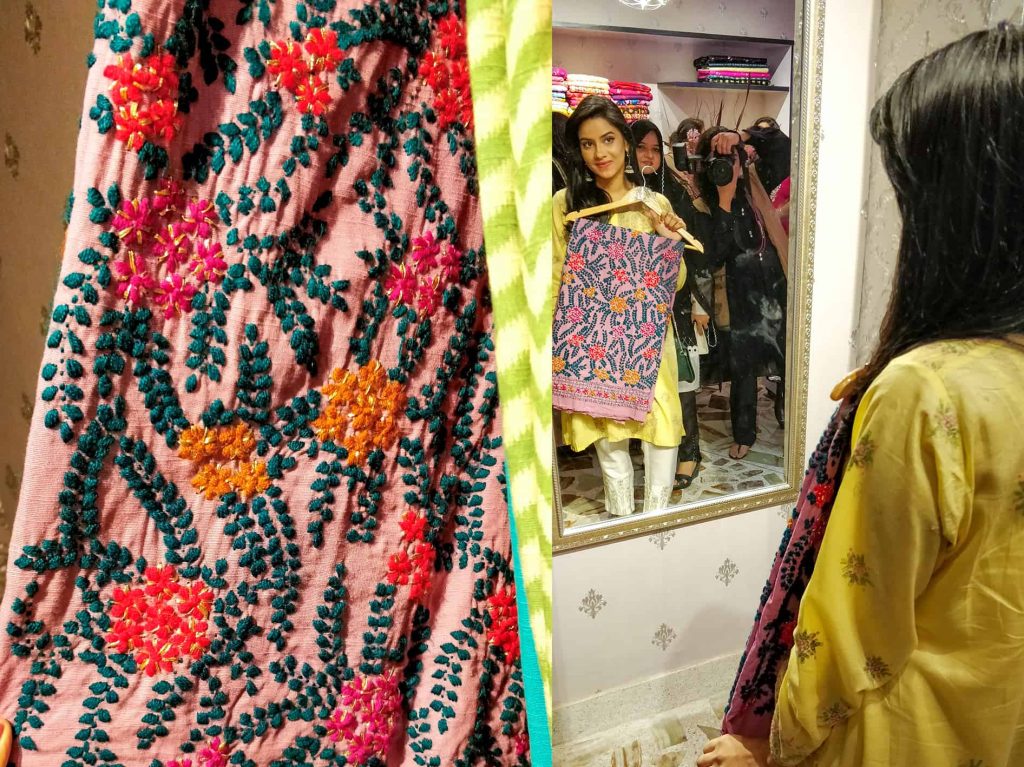 Behind The Brand
Syeda Raafia Mamujee is the wonder woman behind the brand SRM Couture. She went to an art school and then worked at Gul Ahmed for five years prior to launching her own brand. Her idea was to make handmade fabric affordable and easily available in the market as usually such clothes are sold at hiked up prices.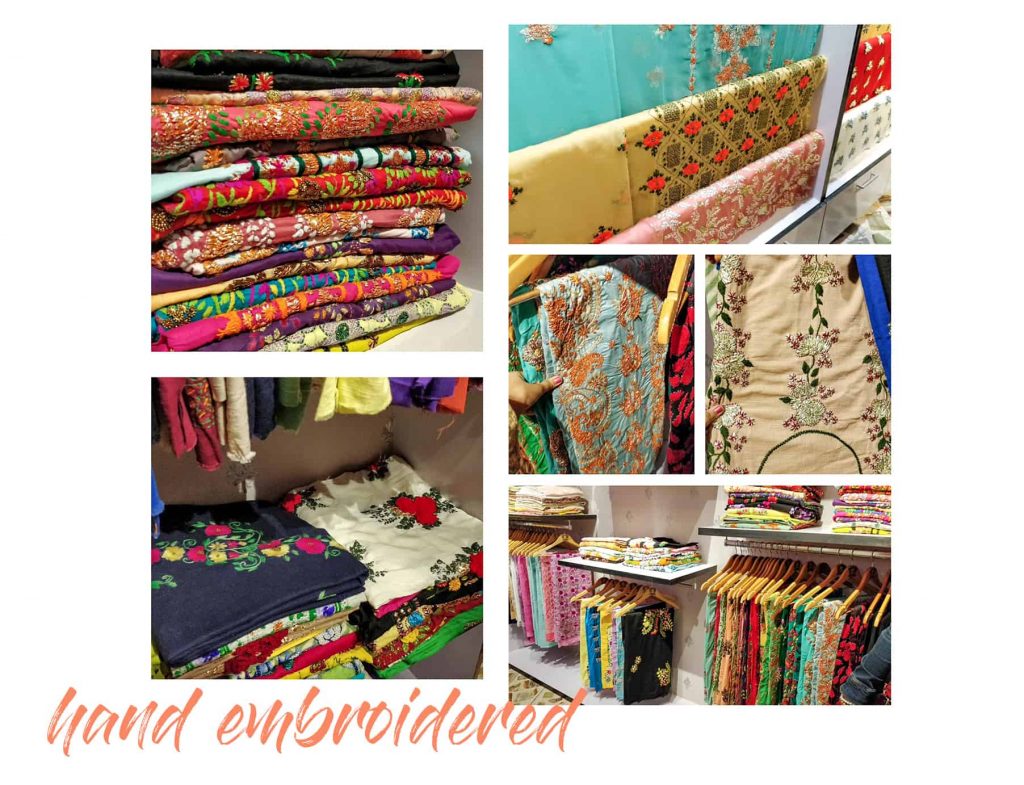 SRM Couture sells unstitched fabric but you they also offer tailoring and customization of designs. You can get gorgeous desi hand embroidery and gota work done and that design will be only yours! So you can get a one of a kind dress made on a budget, for weddings and other formal gatherings.
Price Range
1000 to 5000 PKR
Location
B-12, Block 2, Gulshan-e-Iqbal, Karachi, Sindh, Pakistan (Near Rab Medical)
Worker Safety
SRM Couture comes across as a very considerate brand that advocates for human rights as well. As we toured the studio, we were shown different working areas and were also told how the workers are provided safety gloves and masks, to prevent any health hazards, along with clean toilets and washing facilities.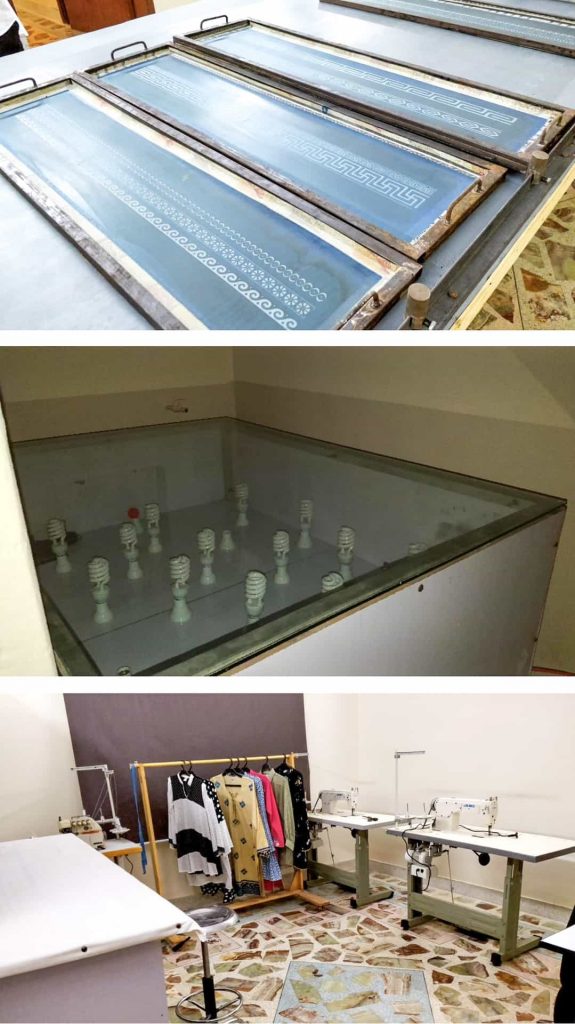 Gender Equality
SRM Couture encourages gender equality and plans on taking transgender people on board as employees. Since everything is done in-house, the brand will be teaching them the creative skill as well so that they can pursue a respectable occupation rather than begging and getting eve-teased on traffic signals.
International Shipping
SRM Couture offers hassle free shipping to their international clients within 48 hours as well. The brand has affiliations with Emirates and Qatar Airways to cover the west and Srilankan Airlines for delivery to the far east.
Charity
SRM Couture firmly believes in giving back to the society and therefore, they have taken the initiative of donating a percentage of their profits for the treatment of cancer, diabetic and epileptic patients. The brand is affiliated with Indus Hospital for this good cause. Furthermore, 10% of the profits are kept aside for any other charitable work and urgencies.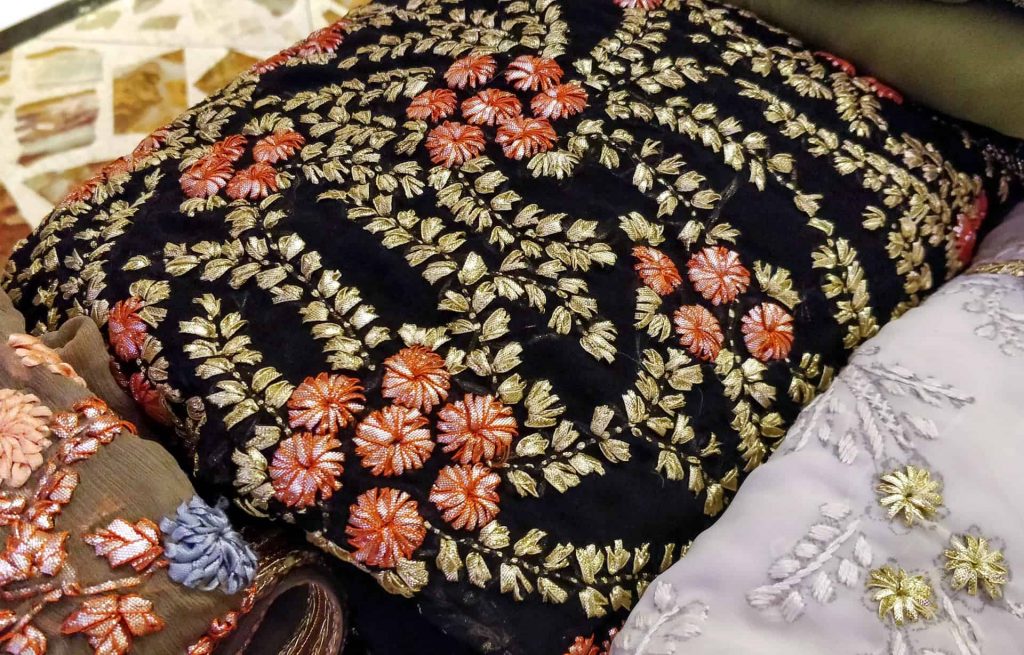 To sum it up, I am highly impressed by the brand and would definitely urge you to check it out for yourself rather than getting ripped off in Zamzama and Tariq Road for handmade fabrics.