My first
MAC lipstick
was
Crosswires
, a bright coral-y pink! I was naïve and shied away from lipsticks, but nude lipsticks, in particular, thinking they would wash me out and look unflattering on my brown skin. Little did I know that
MAC nude lipsticks
come in a wide shade range and there is so much variety that everyone is bound to find a good everyday lipstick for themselves.Gone are the days when Jadirah shied away from lipsticks altogether and skipped wearing one even with a full face of makeup on. Over the years, I have tried and tested so many lipsticks for my blog that I actually fell in love with wearing them more than any other makeup product. However, I have noticed that when I am not in a mood for liquid lipsticks, I am only drawn to my MAC lipsticks. I am not sure whether it is the scent or the formula, or both, but hands down, MAC has to be my favourite brand of lipsticks now.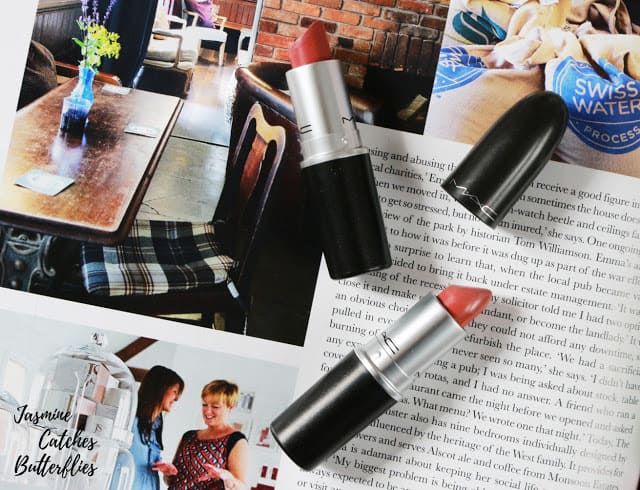 MAC Nude Lipsticks for Indian/Pakistani Skin Tones
Over the years, I have built myself a small collection of MAC lipsticks but my two most worn shades: Twig and Velvet Teddy, are both nudes for my skin tone. I wear either of these nearly every day, especially if I am on the go. Twig has a satin finish, while Velvet Teddy has a matte finish. I cannot really tell the formula apart but they are both buttery soft, easy to apply without even a mirror, and do not dry out lips at all.

I got myself Twig, a long time ago, when I gained more knowledge of lipsticks and was finally able to figure out what shades of nudes would work for me. Though, that was the time when I had only became comfortable with wearing pink-y nudes. In fact, mauv-y or brown pink nude shades to be exact. Twig has brown undertones and it makes a really pretty pink for brown skin tones. There are a couple other shades which fall on the same spectrum and are quite popular too, like MAC Whirl and MAC Mehr. I did try to get my hands on Whirl when I was in Dubai, but it was sold out and Mehr was just a tad bit lighter than Twig in comparison so I decided to skip it.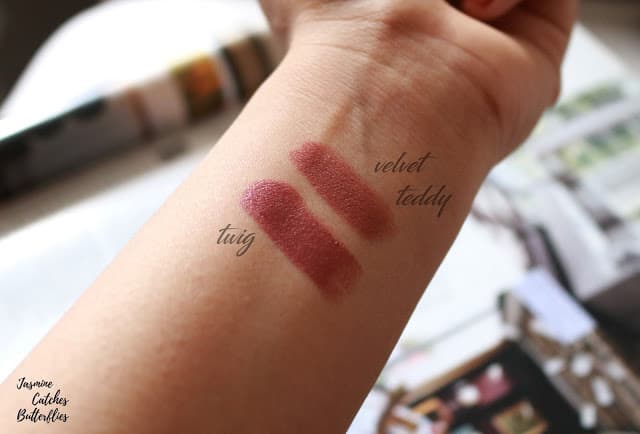 What I ended up picking instead was MAC Velvet Teddy. Now, this is more of a peachy pink nude for me, and even though it is a cult favourite, regardless of skin complexion, I was always skeptical and was a hundred percent sure that it would not suit me at all. However, since so many of my fellow bloggers and YouTubers had suggested me to check it out, I made the move, and I am so glad I did. In the photos, both the shades might look very similar, but in person, they are quite different. Velvet Teddy does not look as brown on my lips and Twig does look a lot pinker. Actually, Velvet Teddy looks quite nude on me as it is very similar to my natural lip colour and I like it because it fits the idea of 'my lips but better' shade since this lipstick looks just like my lips but the good thing is it moisturizes them.
So if you are somebody like me who is too picky about nude lipsticks, I would definitely suggest checking out Twig and Velvet Teddy. These would look amazing on just about everyone, but especially Pakistani, Indian and South Asian skin tones in general.
Let me know what are your favourite nude lipsticks in the comments!