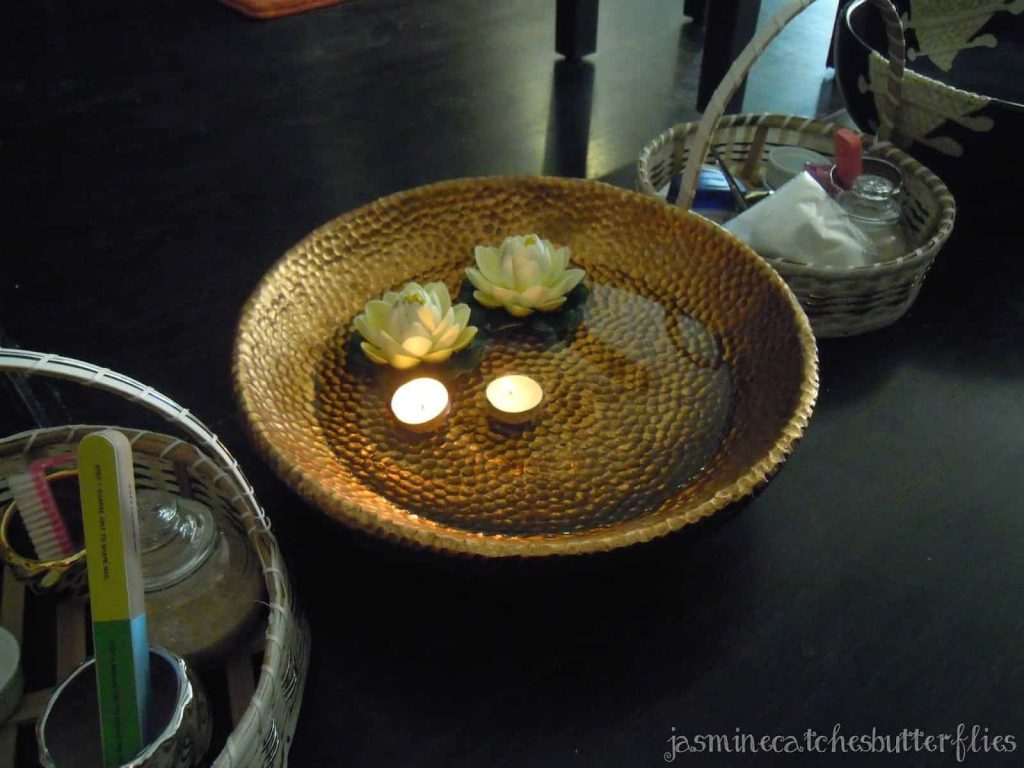 Thursday turned out to be a very stressful day due to some rat-a-tat at home and leakage of our car's radiator, but thanks heavens for Coral Salon & Spa, I got the chance to unwind on my mid-week weekend. Yep, you read that right. This semester my Wednesdays are half-days and Thursdays are off so I put on my weekend mood a little bit early. 😉 Coral Salon & Spa launched in DHA Phase 6, Karachi, only a couple weeks back on 7th February 2015 and even though Tayyaba Hasan had invited me whole-heartedly to visit them for a bloggers meetup on the launch day, I couldn't make it. Nonetheless, I was kindly offered to visit any time and so I went in this week.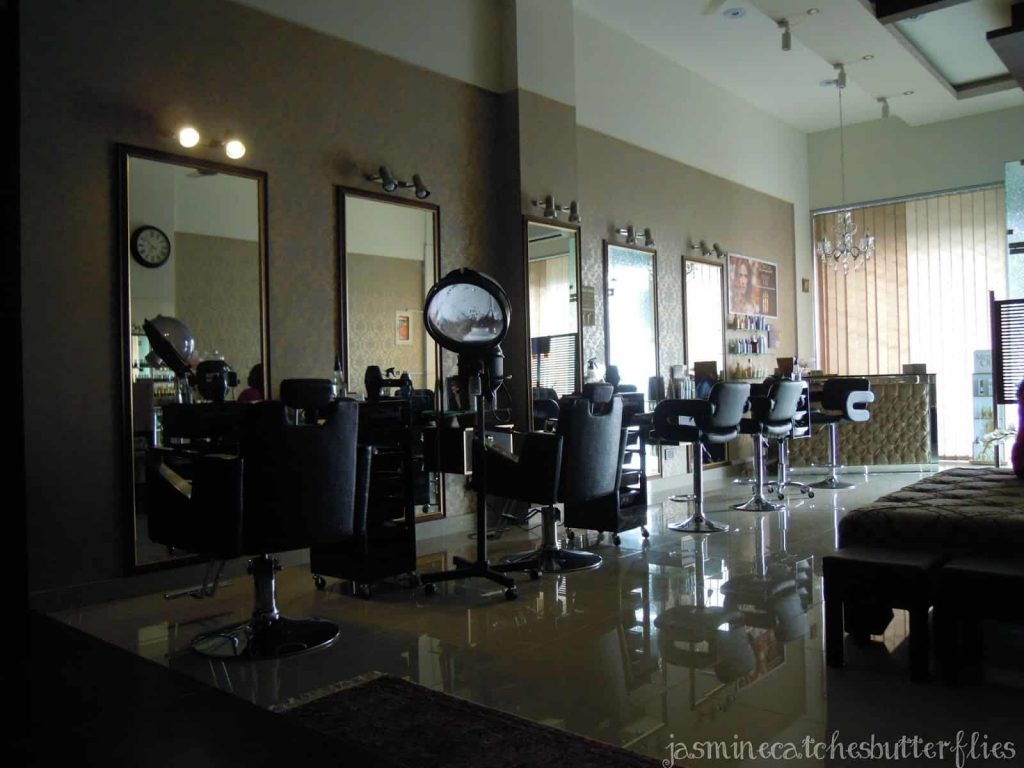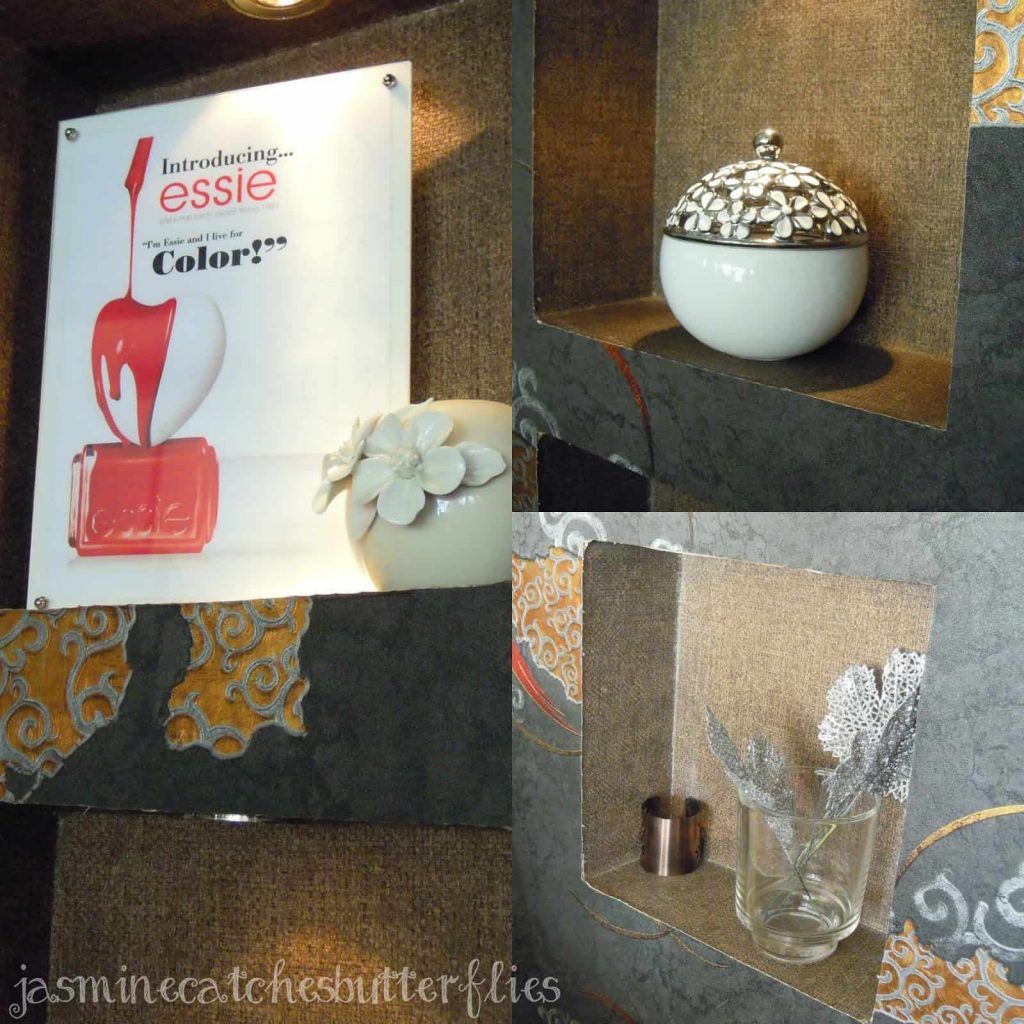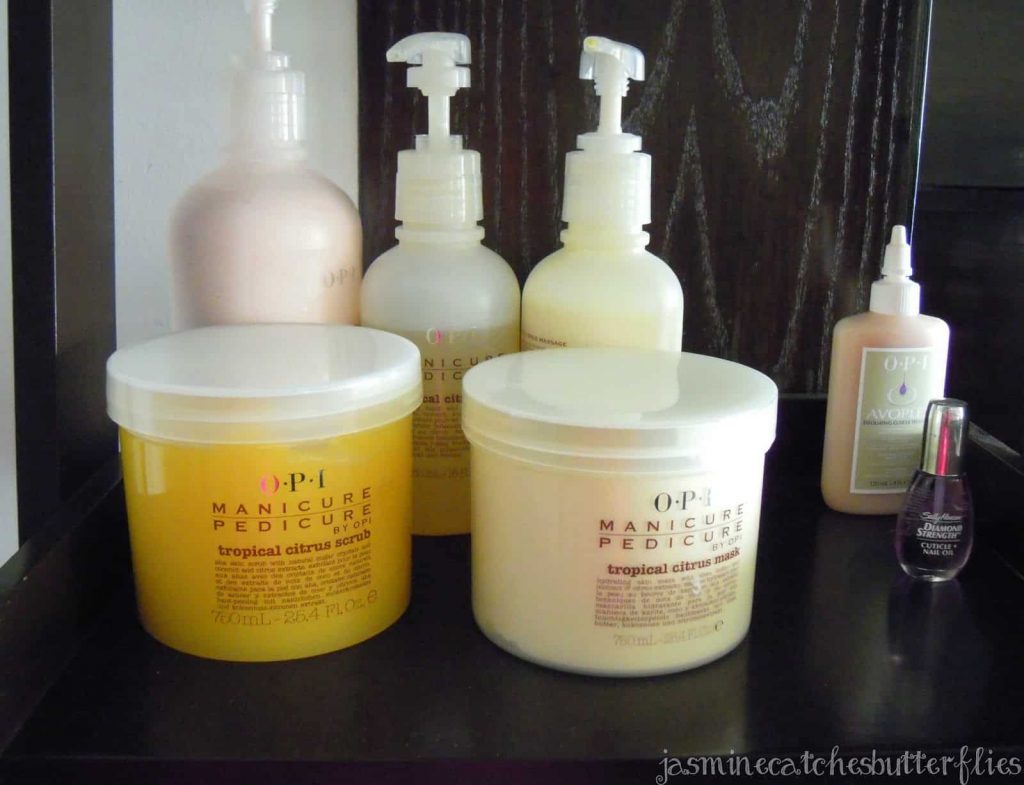 Stepping in, I was welcomed by Tayyaba's mom who is the owner of the salon, a fantastic interior designer which I could instantly tell and such a sweet soul. I was asked what services would I like to go for and I opted for the Essie Spa Pedicure. While, I waited for my pedicurist to get everything ready, I went around the luxurious yet homely feeling salon with two heart emoji in my eyes. That place is simply beautiful, the wooden pedicure basins with carvings looked like a handsome chunk of nature and I absolutely loved how the salon was lit by the daylight peeking through the blinds. So, as I sat sipping my coffee and enjoying the ambiance, my humble pedicurist, Tabassum, worked her magic on my feet. Now as I am typing this post, recalling and rejoicing, I realize this spa felt right out of my dreams. Not even kidding. It felt so calming and relaxing, plus the staff was so friendly that I want to go back there every day. Even though, Tayabba herself wasn't present, I was treated very warmly and asked over and over whether I was comfortable or needed something. Towards, the end of my pedicure I picked Essie's Turquoise and Caicos for my nails with Jazzy Jubilant to go on top.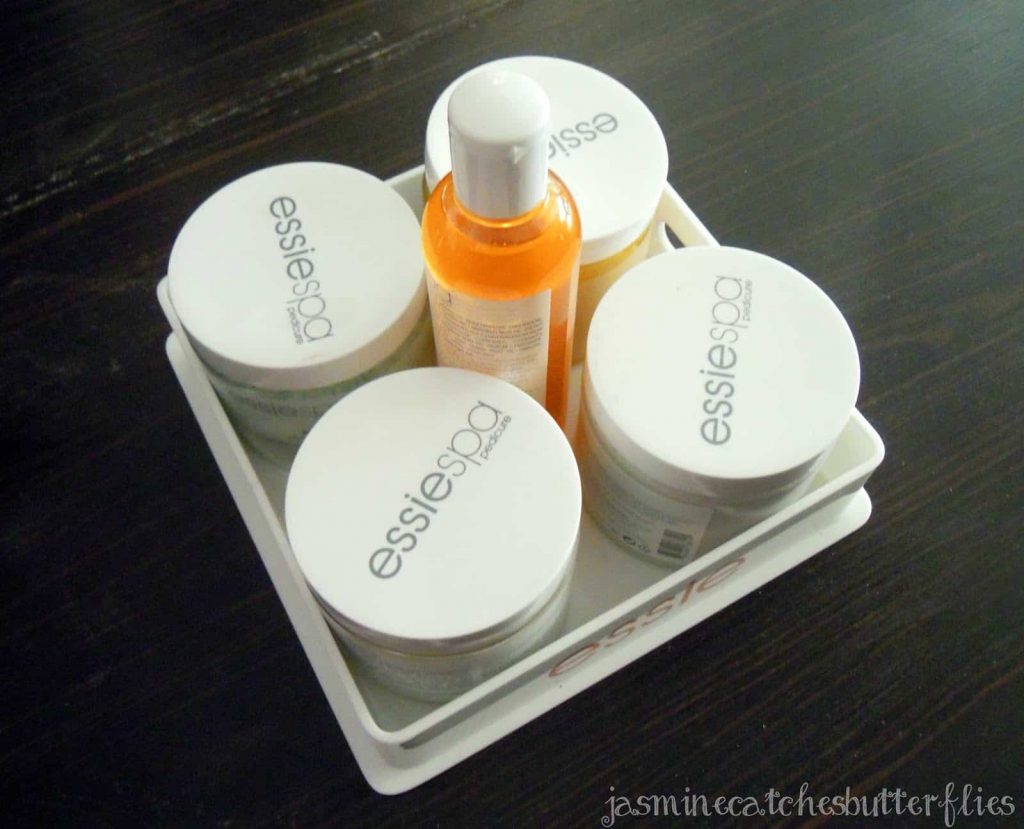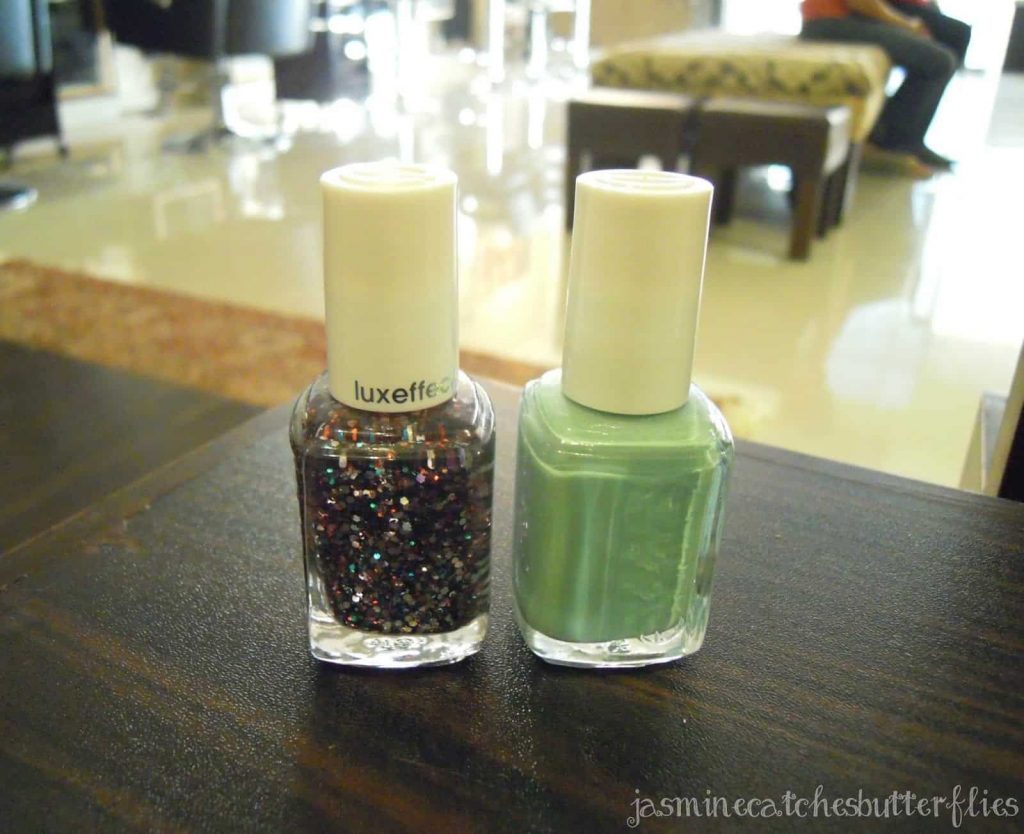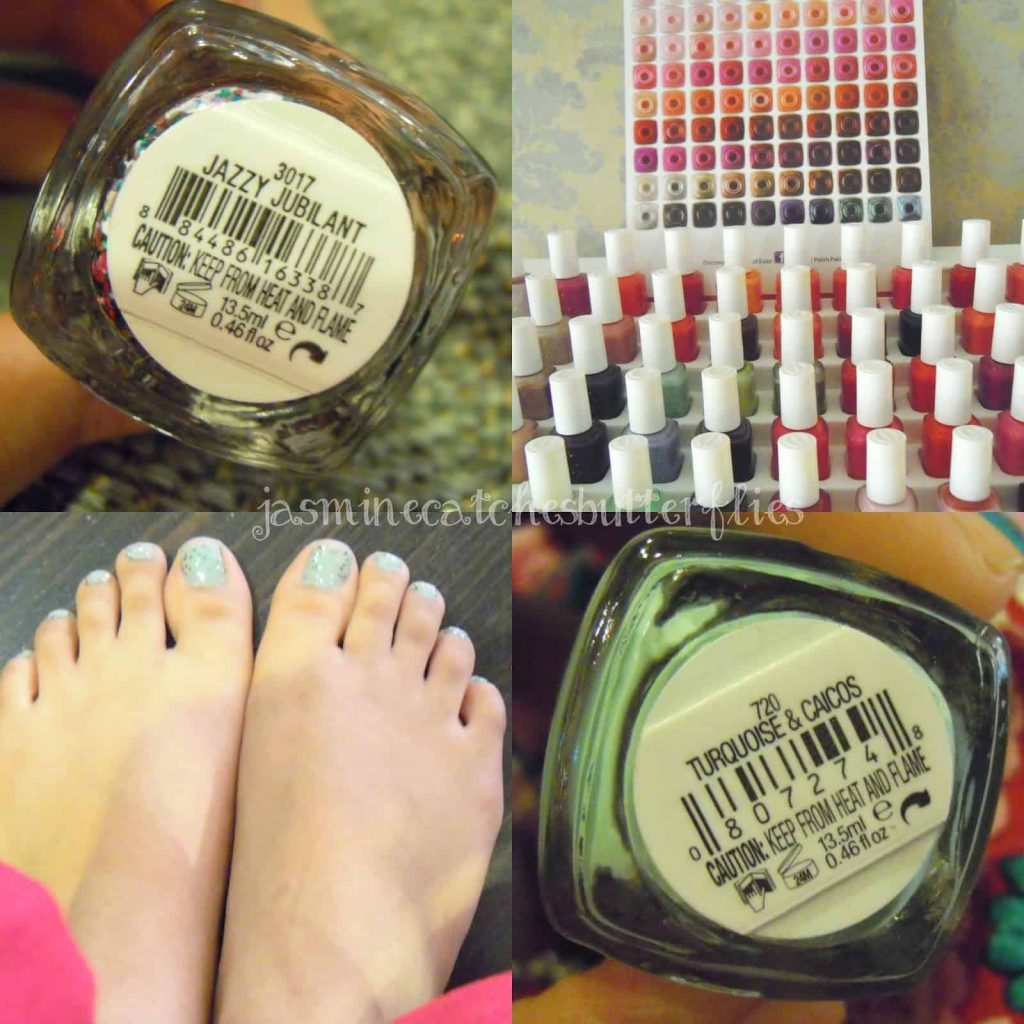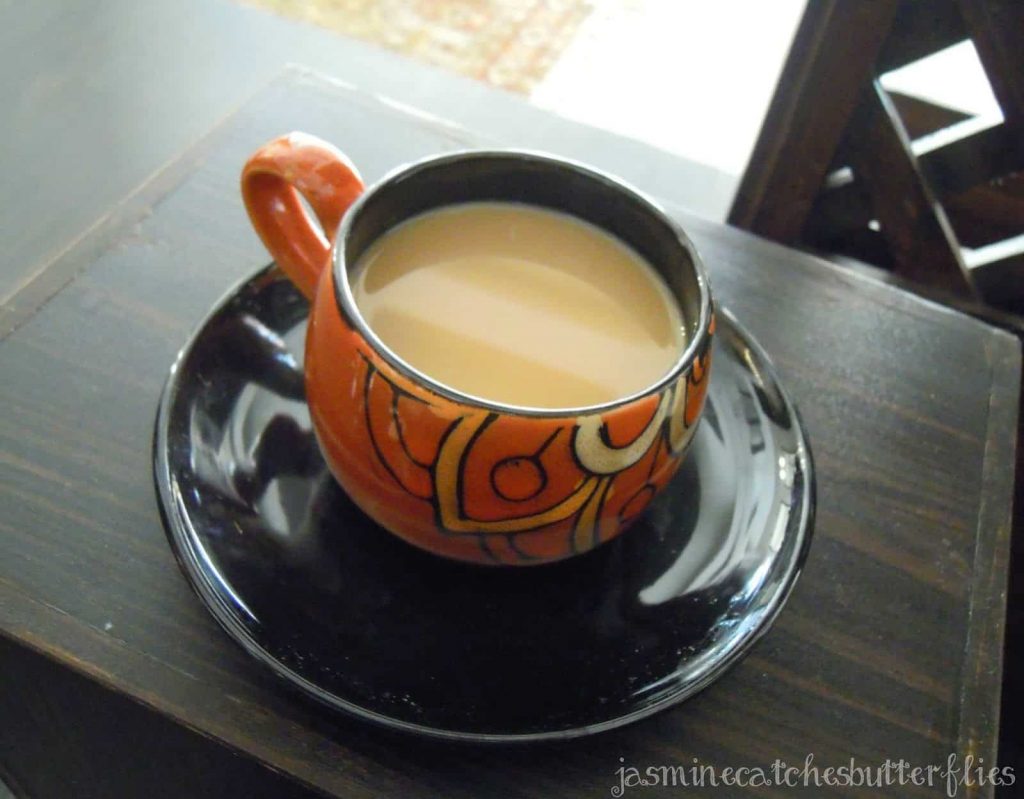 Coral Salon has not only been well-designed, but it is also very organised, tidy and hygienic as they sterilize all their equipments and use disposable facial sponges etc. The basement is comprised of facial and waxing rooms in addition to an area for Yoga classes. While the ground floor has separate stations for manicure, pedicure, hairstyling and makeup. If you are a Karachiite or currently present in Karachi, you must check out this wonderful new spa and I am sure you will be amused by its splendor.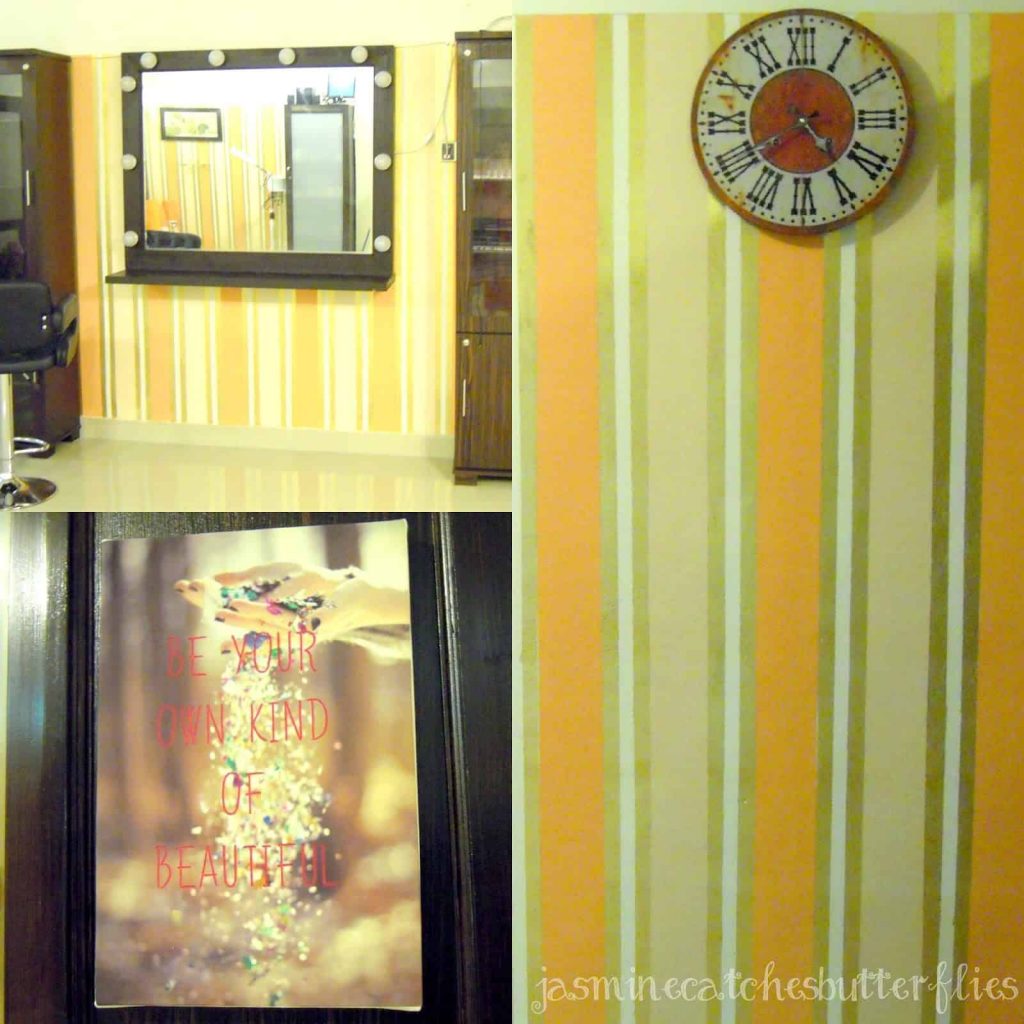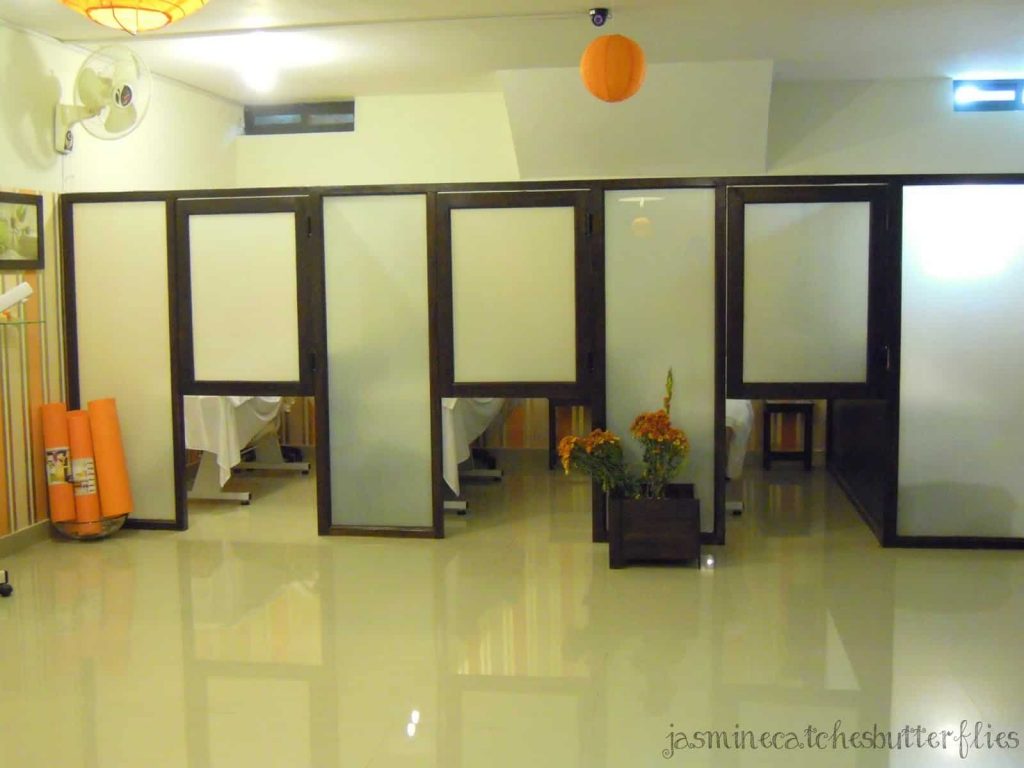 Facial Rooms at Coral Salon and Spa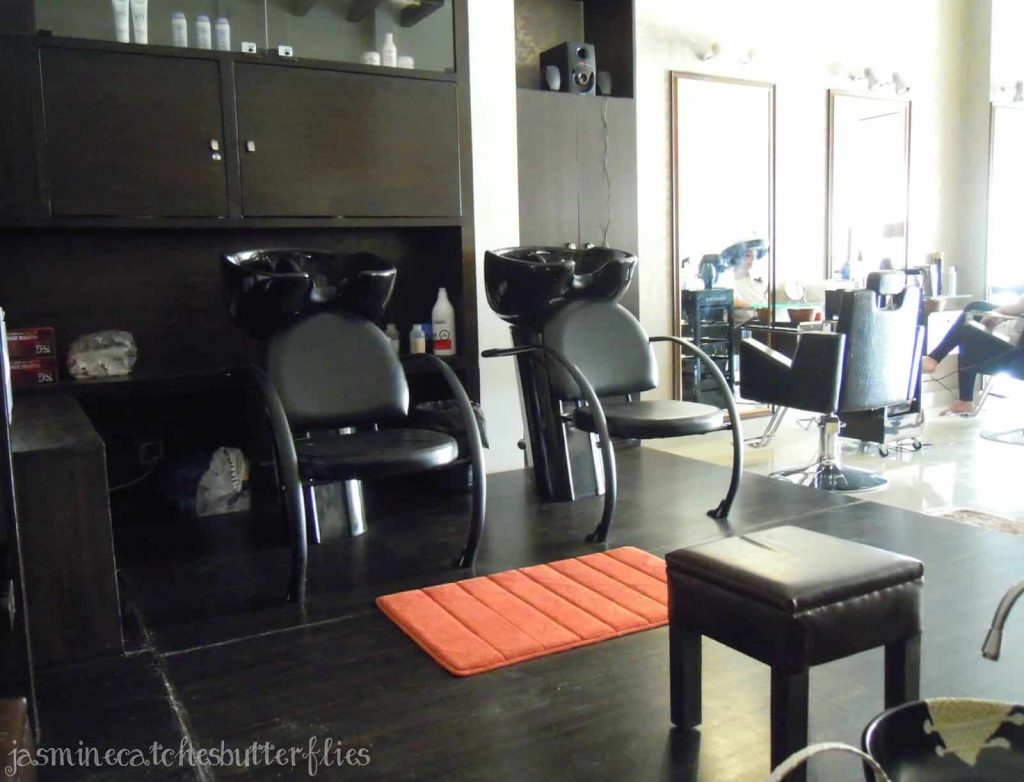 A HUGE THANKS to Tayabba, her super mom and the whole Team Coral for having me over and making my time wonderful! They also gave me a personalised goodie bag! Take a peek. 🙂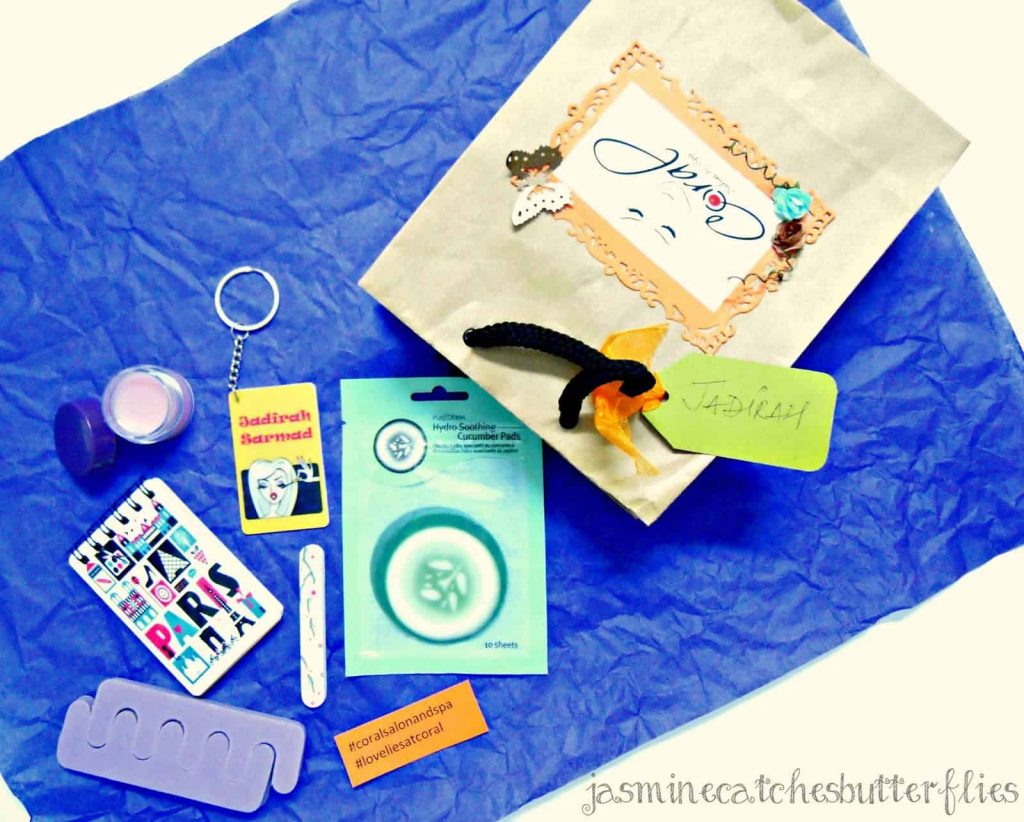 Timings: 11:00 AM to 8:00 PM
Charges: Standard (10% off on all services till the end of February)
Recommendation: GO!! RIGHT AWAY! 😀
Check their Facebook Page for further details.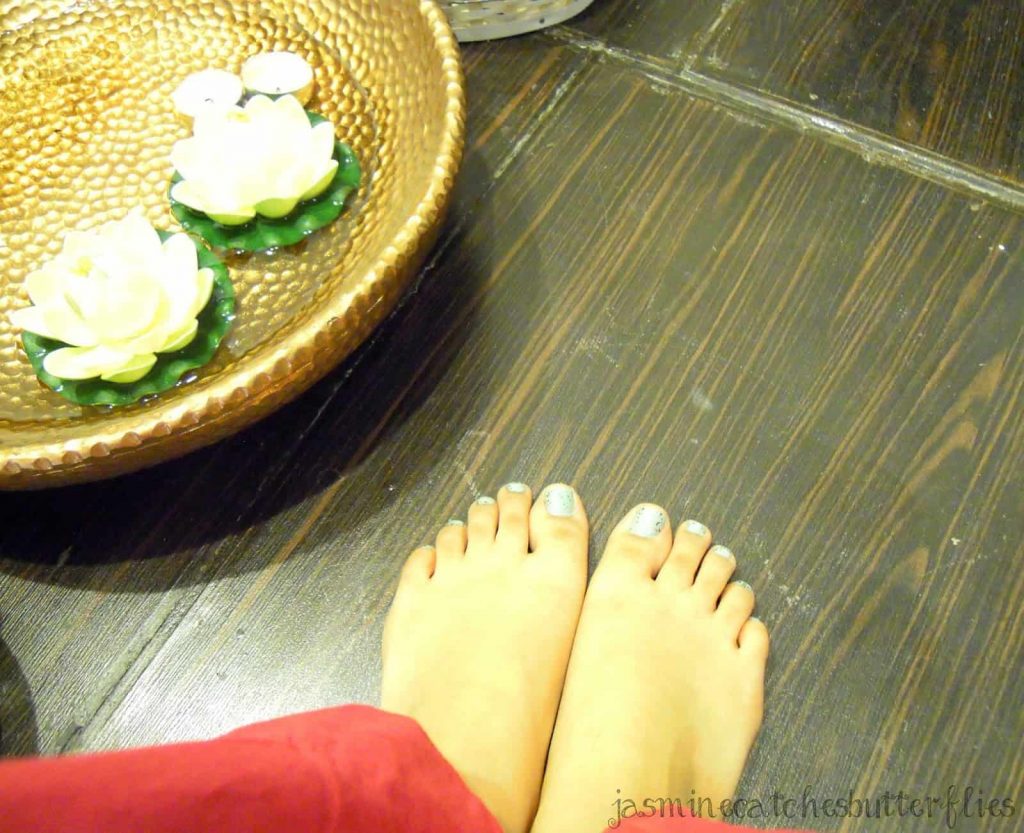 My feet are spring ready! Are yours? 😉 x