There's no doubt that Masarrat Misbah (MM) has become the nation's favourite makeup brand over the last 3 years. I was a part of their launch event back in 2015 and they have definitely come a long way since then. I remember getting some of their lipsticks, foundation and other makeup products in my goodie bag. While the overall feedback was positive, people were quick to catch how the MM liquid lipstick flaked off and how the foundation oxidised.
Kudos to the brand for listening to their consumers and relaunching these holy grail makeup items with an improved formulation. While I still have not gotten around trying the foundation again, I did get my hands on the Masarrat Misbah Liquid Lipstick and also the Matte Luxe Lipstick. I am not sure if the latter has been relaunched as well but this was my first time trying it. 
Masarrat Misbah offers four types of lip products which include the two mentioned above, as well as glosses and lip varnishes. I have already tried the Afghan Rose Lip Varnish in the past and it is absolutely gorgeous.
Back in 2015 when Masarrat Misbah had launched liquid lipsticks as part of their makeup range, liquid lipsticks were not really that common, especially in Pakistan. So it was a given that the formula was not so great. I had the shade Phenomenal Red which was quite bright. The problem with it was that the liquid lipstick felt heavy on the lips and crumbled right away. I used to make mine work by only using a thin layer. Nonetheless, it was difficult to handle and could easily look unflattering.
The newer version does not only have a much better formulation but also new and improved packaging. Previously, Masarrat Misbah Liquid Lipsticks came in a flimsy plastic tube but now the packaging feels sturdy and looks neat.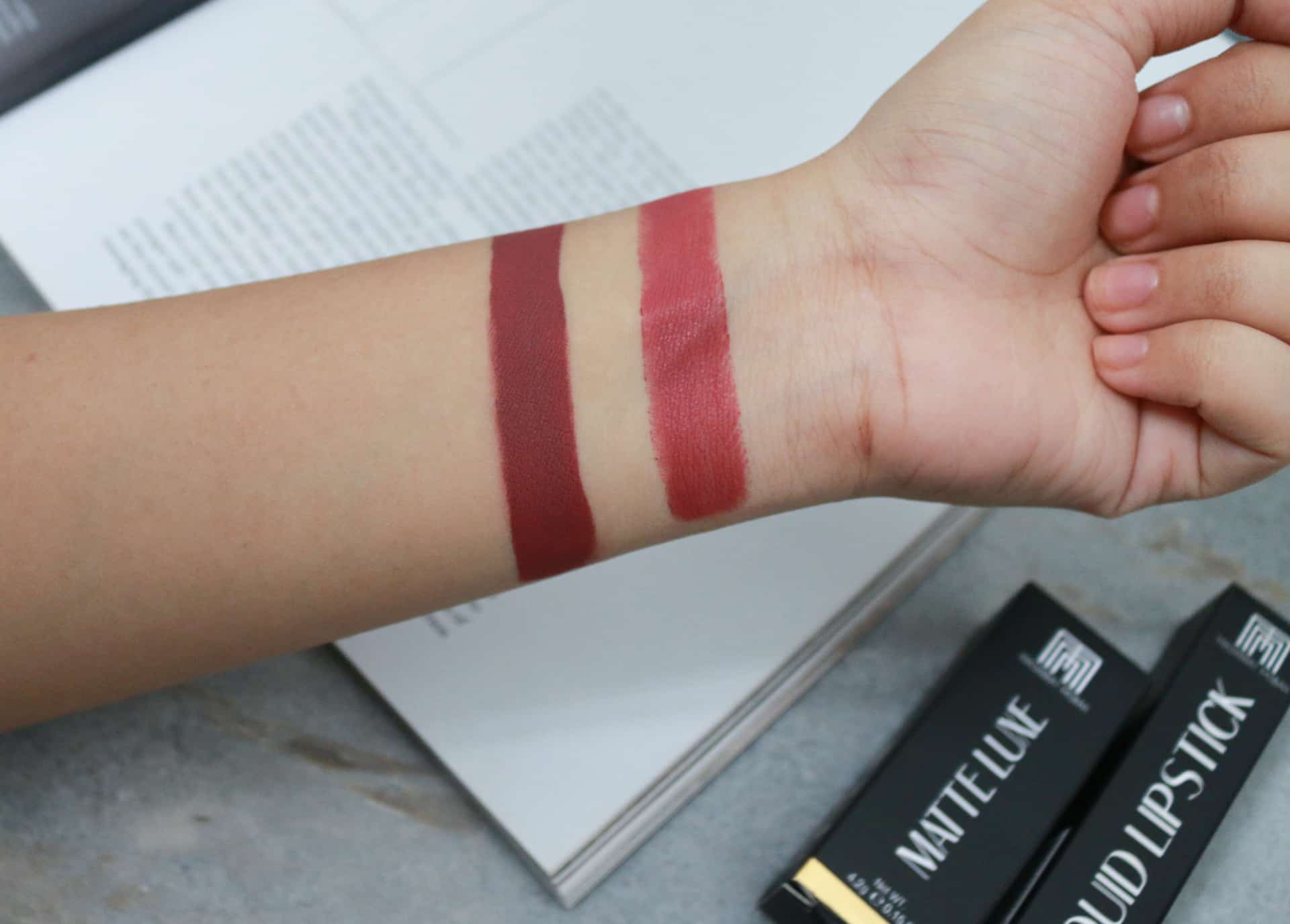 Masarrat Misbah Dolce Vita Liquid Lipstick
This time around, I got my hands on the shade Dolce Vita, which is a dark mauve brown. It's definitely a 90's shade of lipstick and boy it gives me life! This Masarrat Misbah liquid lipstick applies evenly, provides great opacity and feels comfortable on the lips. If you have been following me for a while, you would know that Jeffree Star liquid lipsticks are my absolute favourites. I would not say that this is comparable to them but it is still one of the nicest in my collection.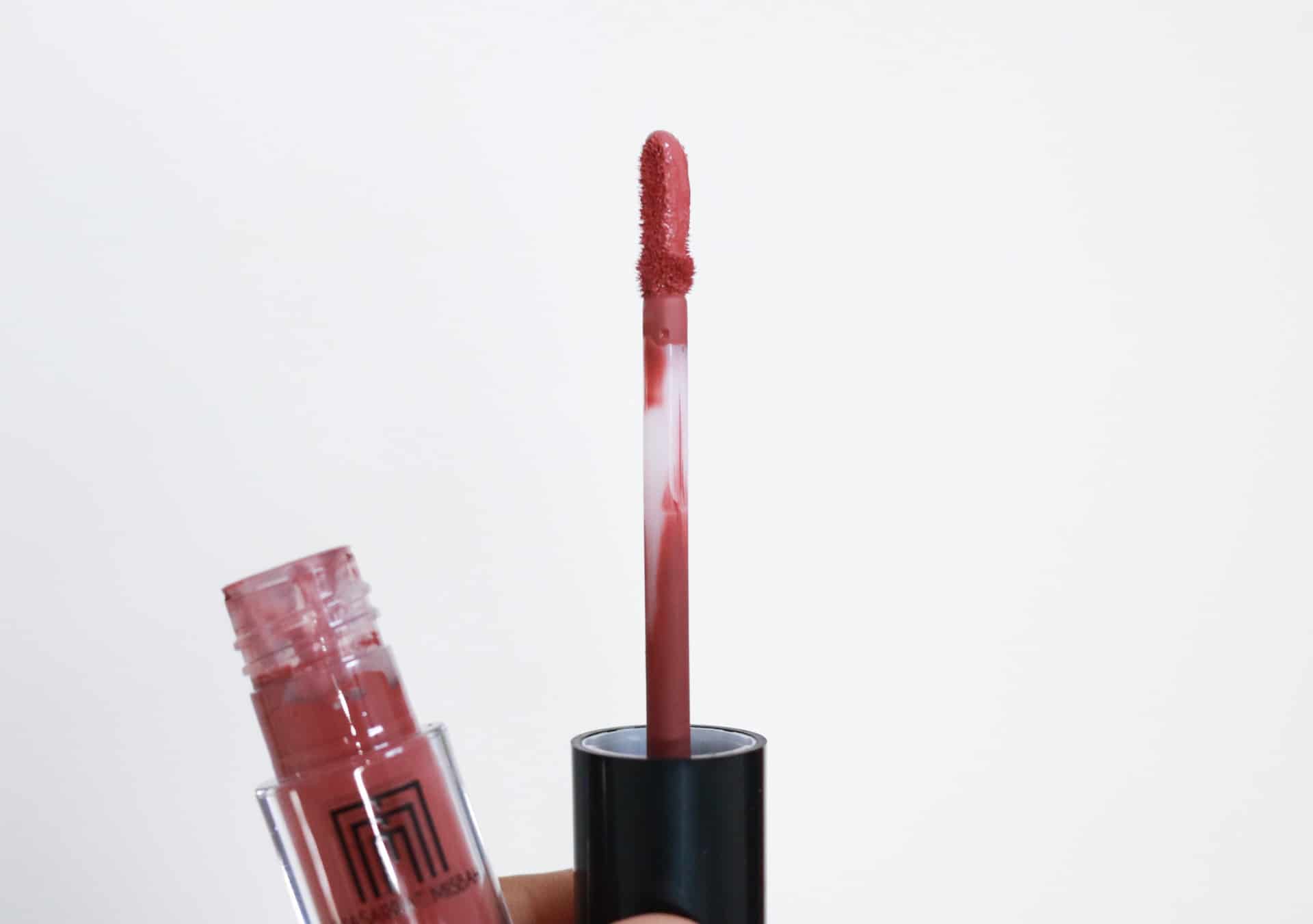 It can feel a bit drying if you do not keep your lips moisturised but it holds up pretty well in comparison to Kat Von D liquid lipsticks which vanish quickly off my lips. So, I do see myself reaching for this liquid lipstick more often now.
Price: 1250 PKR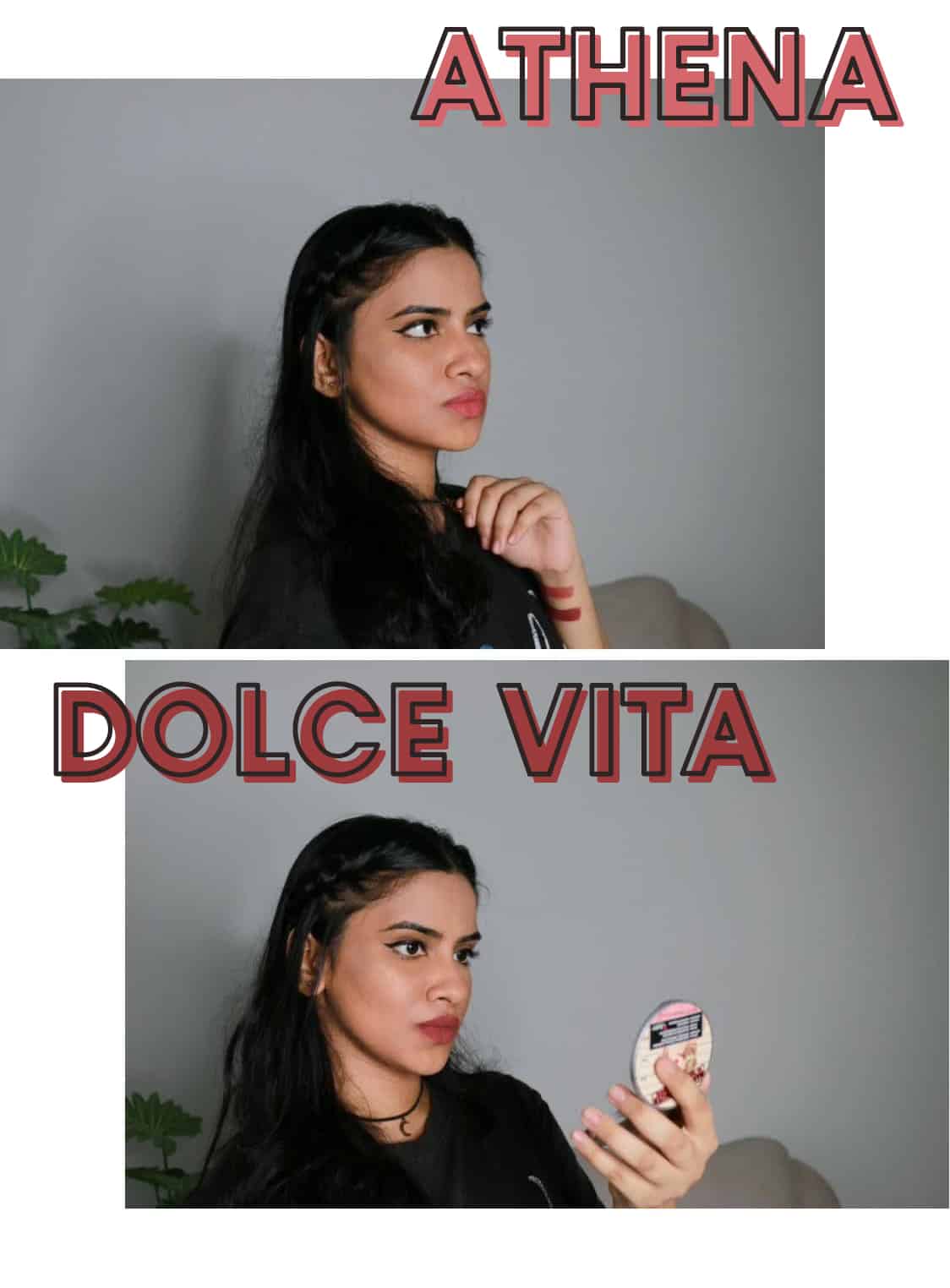 Masarrat Misbah Athena Matte Luxe Lipstick
These days I have been loving my matte lipsticks over anything else because they are just so convenient to use. Classic matte lipsticks have a decent lasting power, do not make your lips feel overly dry and are easy to reapply. The Matte Luxe Lipstick by Masarrat Misbah has a pretty good formula and I feel hooked now. This lipstick is actually matte unlike a lot of other matte lipsticks which can be a little bit creamier, for instance MAC matte lipsticks. 
Don't get me wrong, I love those too but this MM one feels formulated to perfection. It glides on easily, stays put and does not make my lips feel dry. I got the shade Athena and it is a classic brown girl MLBB (My Lips But Better) shade.
Price: 1150 PKR
So it is safe to say that I am loving both of these Masarrat Misbah lipsticks and you should definitely give them a go. These are comparable to highend lipsticks in quality but are still pocket friendly. Besides, the best thing about Masarrat Misbah makeup is that it is Halal and cruelty free.
Also check out the following posts:
PRO ADVICE ON LIQUID LIPSTICKS
MASARRAT MISBAH AFGHAN ROSE LIP VARNISH REVIEW AND SWATCHES
MASARRAT MISBAH SILK FOUNDATION REVIEW AND SWATCHES