Considering the fact that Fenty Beauty still has not been launched in Pakistan, I had gotten on the Fenty Beauty Pro Filt'r Foundation bandwagon pretty early on. This foundation was so hyped up since the beginning due to its massive shade range of 40 shades to match a wide variety of skin tones, one could barely resist the temptation of giving it a go.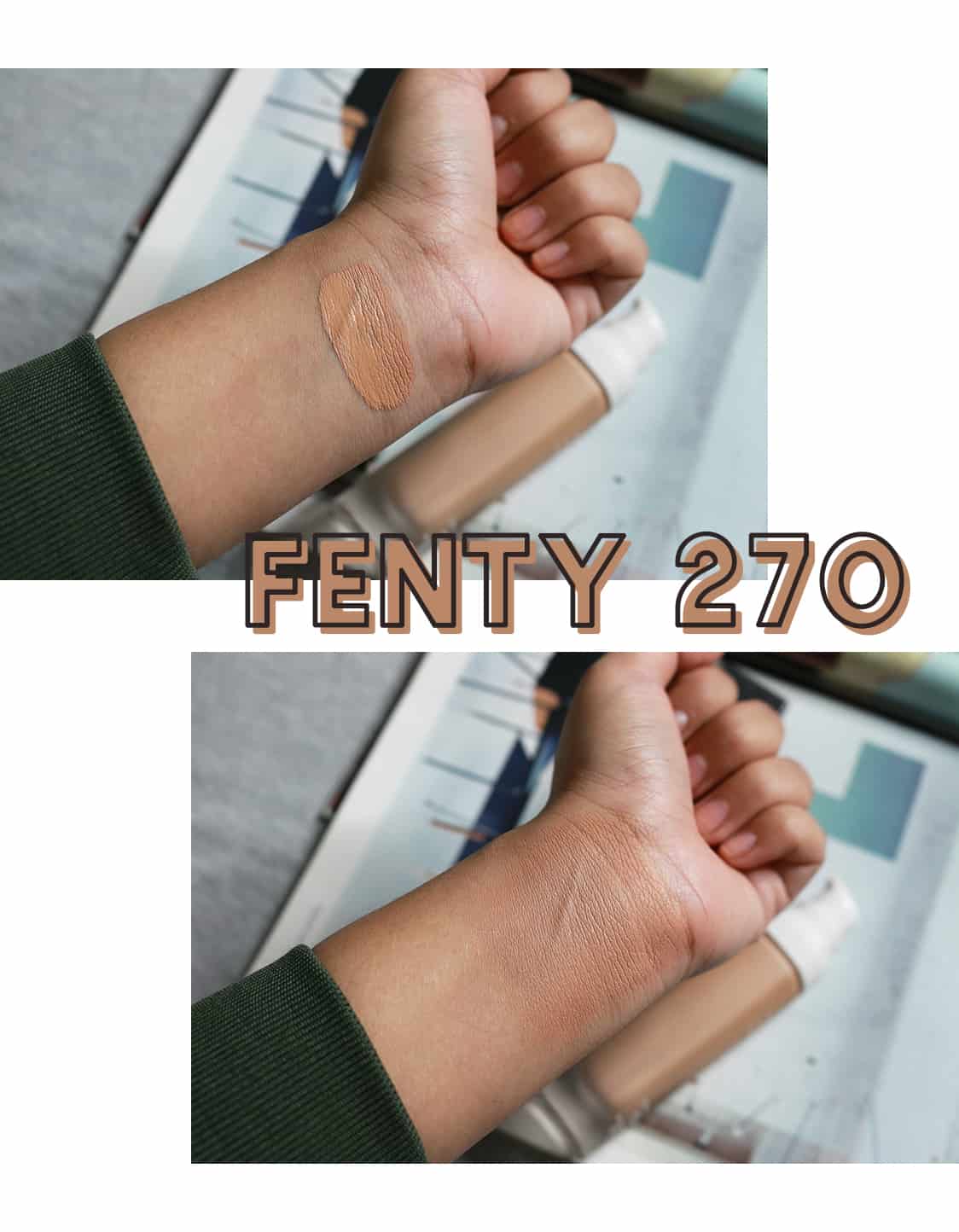 However, initially I had planned on passing the Fenty Beauty Pro Filt'r Foundation, since I do not like shopping for complexion products online for obvious reasons, but I ended up buying one from my blogger friend, Rabeeyah Tungekar, when she got the wrong shade which after seeing her swatches, I thought would suit me better.
So, I am your quintessential desi girl with a strong olive undertone and therefore, after reading my dear friend, Safiyah Tasneem's Fenty Beauty Pro Filt'r Foundation blog post, along with seeing reviews from other desi brown bloggers around the globe, I was convinced that Fenty Beauty 290 is the shade for me. However, when Rabeeyah showed her swatches of the Fenty Beauty 270, on Snapchat, I was pretty optimistic that it will work just fine as well.
Honestly, I did not even realize it has been a year since my own demo and review video on the Fenty Beauty Pro Filt'r Foundation, but I have been meaning to write this blog post for a while so here is an update.
When I first got the foundation, I was pretty satisfied with the shade 270 since it blended and matched my face, even though my body was still a tad bit lighter. However, now that I am not as tan as I was back then, and the fact that the Fenty Beauty Pro Filt'r Foundation does oxidize quite a bit, I find this shade to be way off and you can definitely tell that in person, if not on camera. It ends up looking quite warm and orange so I definitely need to go lighter.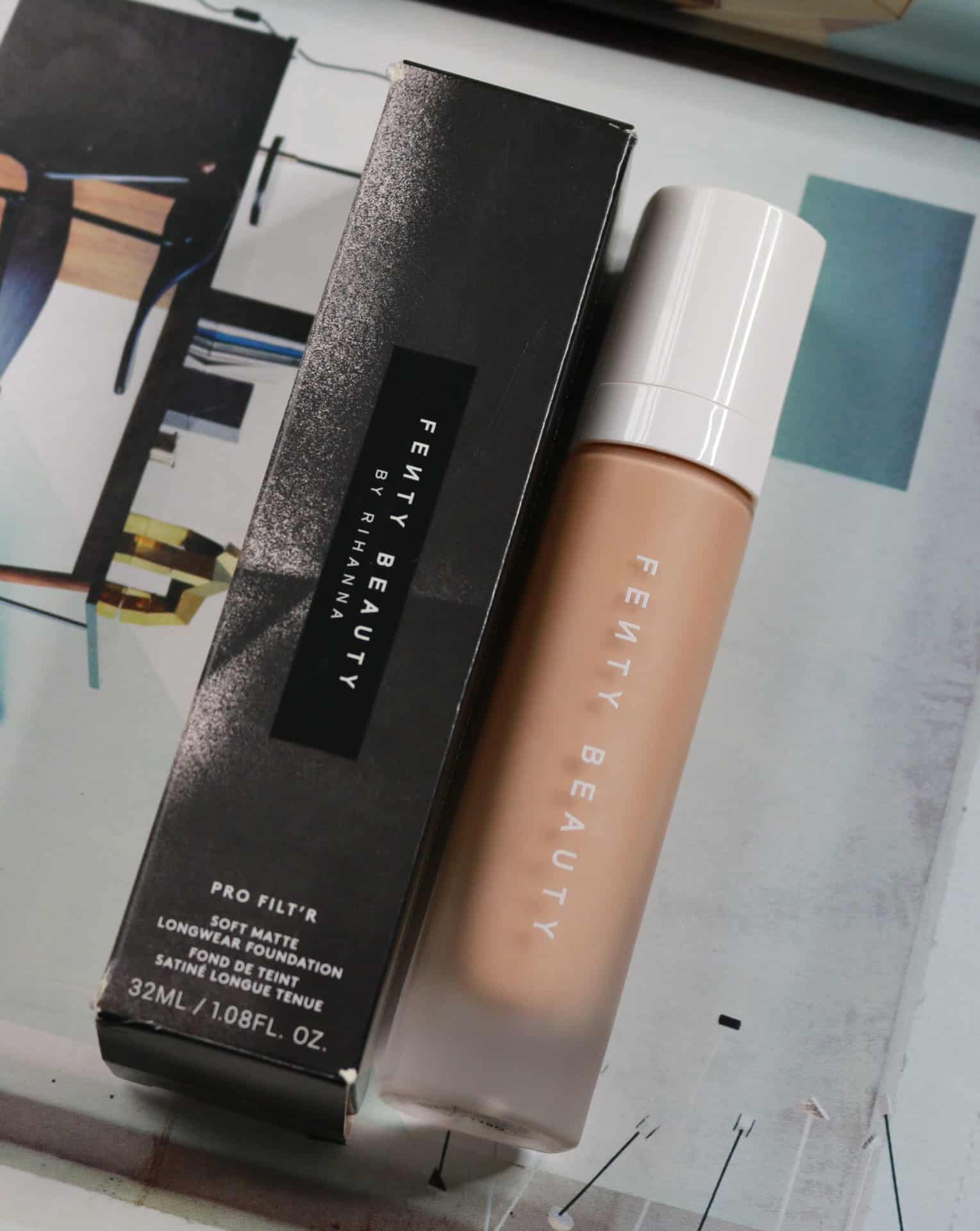 The Fenty Beauty Pro Filt'r Foundation is said to have a soft matte finish, I still agree it does. I love the way this foundation lays on my skin and blends effortlessly. In my video, I had said also that this foundation does not feel greasy even after hours of wear and I still stand by that too. I do have dry/combo skin and yes, it can feel a bit drying even if you do prep your skin well with a beauty oil, moisturizer and primer, but it does not really cling to dry patches or overly accentuate them, in my opinion.
This foundation does dry fast so you need to work in small sections and blend it quickly. If you use a damp beauty sponge with it, you might experience tackiness as the foundation starts drying and then it can rub off from places or give you a tough time during blending. However, it applies nicely with a brush and of course, you can achieve a fuller coverage with lesser product since unlike a sponge, it would not absorb much.
In addition to that, I have hyperpigmentation so I do need to color correct, but the foundation offers a medium coverage, that can be built up easily if needed. Though I personally only use a couple of pumps and I am good to go. This foundation does can transfer a little bit, but if you set it with some loose powder, you can avoid getting it all over other people while also prolonging the wear time.
So that pretty much sums up my Fenty Beauty Pro Filt'r Foundation update. I might repurchase it just for the fact that I like wearing it on days when I want to keep my base light and still flawless.