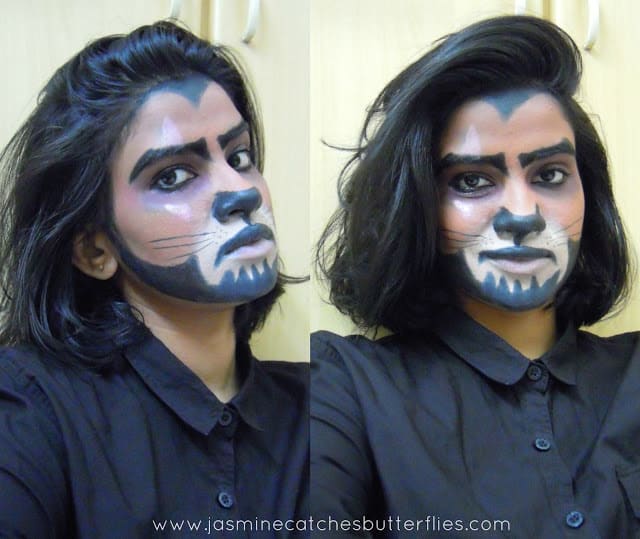 For years and years having a mere flashback of Mufasa being pushed down the cliff by Scar teared me up. I am not much of a TV viewer and the only Disney movies close to my heart are the really old school ones. So, when Maliha from Pakistan Beauty Society came up with this Halloween activity for us bloggers with a list of themes, Disney being on the top, I had to pick Lion King as my favourite. Now I do still love Mufasa and Simba but Taka, or better known as Scar, with time just makes so much more sense to me. Also, well, I have always longed for a scar on my eyebrow too and now that I think about it maybe it really was Scar from my childhood feeding my subconscious for I find scars mysteriously attractive.

Anyway, I didn't start off with my Halloween looks early unlike last year and I regret it since I am so much busier now. I sloppily attempted this Scar look late one night and while I am not satisfied with the outcome, I decided to share it for the record as my fellows are so encouraging. I have listed down all the makeup, it is pretty self-explanatory where to put what, but my one tip for you is to map out on your face with pencils where you want what to be because otherwise it gets difficult to manage with crazy Halloween makeup. For the beard, I would suggest you skip the pencil and instead use fine strokes of a liquid liner. I realized this quite late, but you can learn from my mistakes. Add a black wig if you are really considering to do this for Halloween in case you have short hair like I do.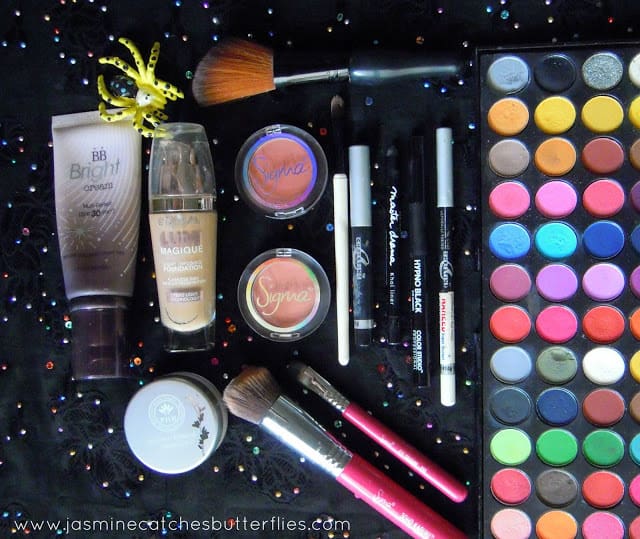 Makeup and brushes used:
Etude House BB Bright Cream
L'Oreal Lumi Magique Foundation
PHB Mineral Foundation*
Sigma Beauty Fall Softly Blush in Heavenly* and Cheeky*
Christine Kajal Black and White Rose Pencils
Maybelline Master Drama Ultra Black Khol
Color Studio Hypno Black Marker*
Glamorous Face USA Eyeshadow palette
Flat Concealer Brush
Sigma Beauty E55 Shading Brush*
Sigma Beauty 3DHD Kabuki*
Use the hashtag #PBSHalloween on Instagram for checking out everybody else's Halloween looks! 🙂
What is your favourite Disney character?


(adsbygoogle = window.adsbygoogle || []).push({});