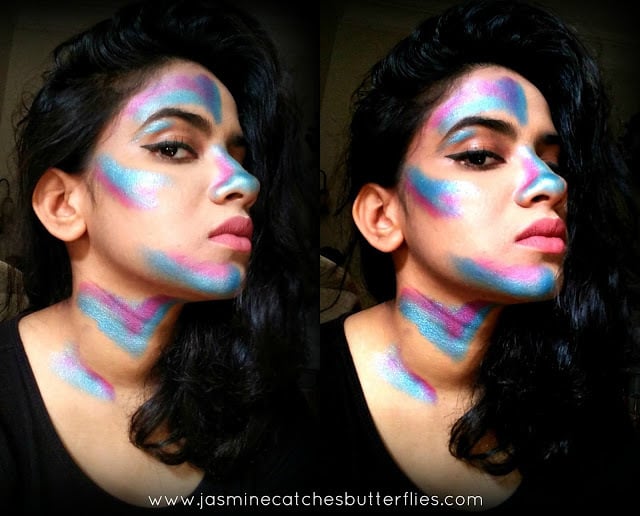 I was on my Instagram a few days back when I came across a stunning photograph of a girl with an electric blue highlight in the popular feed. So I got to know that "Thermal Highlighting/Strobing" is now a thing but I haven't still seen much of it thereafter. A lot of crazy highlight trends have been catching on lately, summer is the season to glow. We have witnessed rainbow highlight, we have seen Jeffree Star flipping out unusual highlight shades, and now here is a new one on the block which I find extremely cool.
The idea of thermal highlighting is an adaptation of temperature charts and I have seen people do it on just one side of the face so it is more of a photography thing than something you would wear out in stark daylight and. Hence, to capture the full effect of this highlighting technique, photos are taken in dimly lit settings and it is obvious that a lot of tweaking is done with editing software as some photos look too "electrically charged" to be just makeup.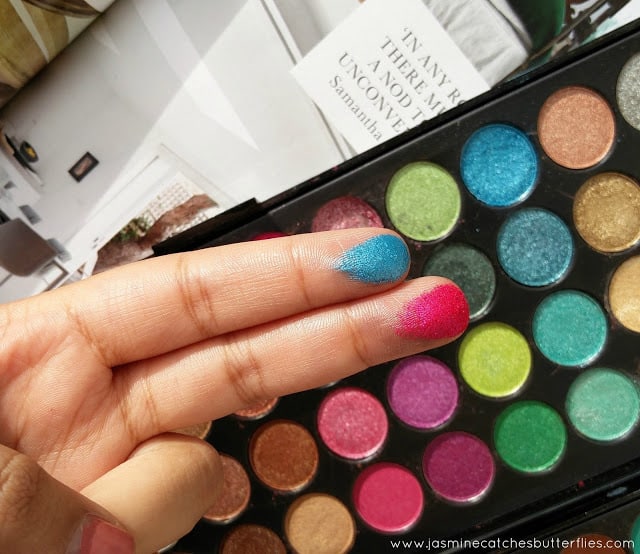 Nonetheless, it looks really pretty in person and I would actually love to wear it on a crazy night out or to a concert even. As soon as you have your thermal glow on, you would want to turn up some JLo and dance the night away! You can pick any colour palette that you like. It can be rainbow or single shade lifted with icy white. I went for electric blue and hot pink because I love the combination of these two when it comes to bold metallic shades.
Now all I had to achieve this look was my ride or die, Glamorous Face USA, eyeshadow palette which has a wide variety of shimmery and matte shades and the pigmentation is bang on. However, it is a cheap palette and I wouldn't really recommend applying random eyeshadows on your face because it can cause adverse reactions. So, if you have really sensitive skin or any other concerns, make sure to make your own wise decisions. I used my fingers to apply and blend the shadows to get maximum colour payoff and it was just easier to work with.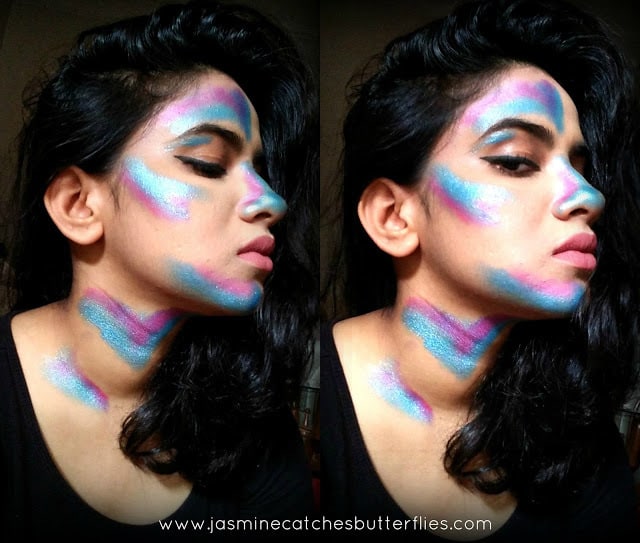 Just a heads up, when I went to remove my makeup, the blue eyeshadow came off very easily but the pink actually stained my face. I tried wiping it with eye makeup remover, cleansing milk and Bioderma but it still took a little bit of scrubbing to make it less visible. So go avoid pinks and reds if you have somewhere important to go on the day you try this look.
But will you try this out? I dare you to be cool this summer! 😉

Follow
(function(d, s, id) {var js, fjs = d.getElementsByTagName(s)[0];if (d.getElementById(id)) return;js = d.createElement(s);js.id = id;js.src = "https://widget.bloglovin.com/assets/widget/loader.js";fjs.parentNode.insertBefore(js, fjs);}(document, "script", "bloglovin-sdk"))