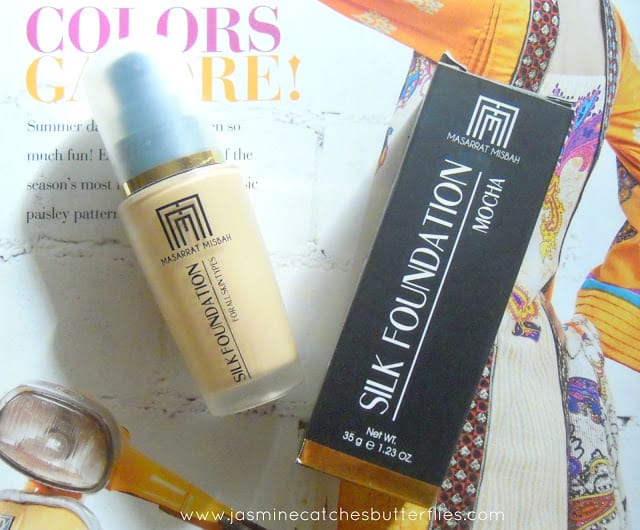 Masarrat Misbah Silk Foundation – Mocha
PR Sample*
One revolutionary brand that took the Pakistani makeup industry by storm has to be Masarrat Misbah Makeup. Ever since its launch back in April, the line managed to attract considerable hype and their Silk Foundation, in particular, has been the most requested product for review by my own readers. I did feature it in my July Favourites recently but you can find all the details in this post. The Masarrat Misbah Makeup is known for being halal, cruelty-free and paraben free, so, all of this goodness makes them even more coveted.

The Masarrat Misbah Silk Foundation comes in a thick glass bottle with a convenient pump, which is made out of rubber similar to NARS packaging, so it tends to get grubby, but otherwise is ideal for dispensing a controlled amount of product. Formulation wise the foundation is supposed to be mattifying to target the common oily skin types of Pakistan and also bearing in my mind the climatic conditions. However, since it is called 'silk' foundation, the final finish is not too matte which is good because that makes it more flexible for other skin types. It is advised to moisturize well if you have dry skin, prior to the application. I myself do have dry/combination skin, but it has been behaving pretty well lately and I have had no issues with the foundation. In fact, it blends in like silk indeed and I love its flawless finish. It's not matte, it's not dewy, it works for everybody.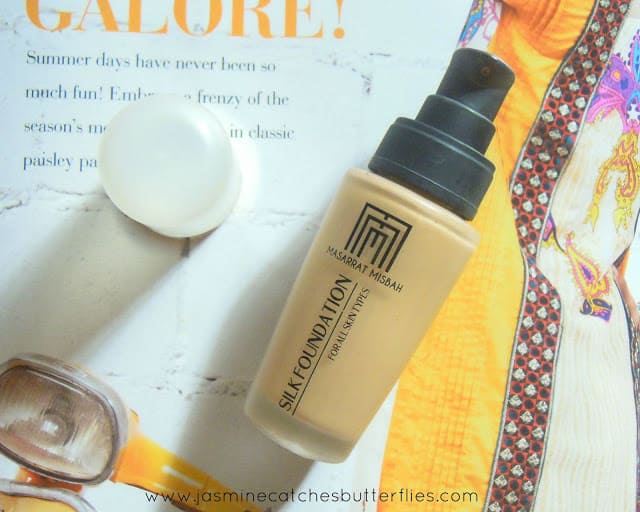 Masarrat Misbah foundation shades in particular have been specifically made for Pakistani complexions so you get a good variety of 12 shades to choose from and none of the shades are too light or too dark. I myself did go through some shade choice dilemma because you know my face is much darker than my actual skin tone due to extreme sun exposure. This is also the reason why you might think that the shade Mocha seems too dark on my arm but at the launch I was actually matched to three shades. The first one was my actual shade that matched my hand, the other was the one that matched my face and the third was the one I was suggested to use in combination with the second in order to cover up any discolourations. Now, while I could only pick one shade at that time, I went with the third one which was the darkest as I personally feel it is safe to go darker in foundations than lighter. Mocha is one of the darkest shades in the range, but you can still see it is only dark enough for most Pakistani complexions and not anything darker. The shade range can surely be improved by adding a couple darker shades to cover the local spectrum even better.
It did take me some playing around to figure out the best way of applying this foundation. Firstly, if you are planning to use this foundation with another, make sure you test the combination out at home, because for me the shade mixing and colour correcting did not work out with a couple other foundations in my stash. Secondly, the foundation is best applied with fingers, so ditch your brushes. This foundation does tend to dry quickly and oxidize a wee bit as you can see in the swatch photograph, so do blend it quickly. The warmth from your fingers will help you in doing so evenly. As for oxidation, do not worry about the shade too much, it still looks fine but you might want to check a lighter shade in that case.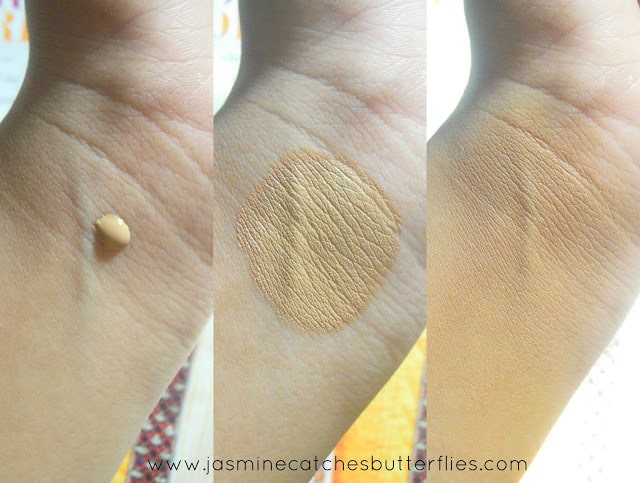 The Silk Foundation offers medium to full coverage with only a small amount of product. Since this gives such a heavy coverage, you do not want to load on too much product as it is not required and it will take forever to remove it completely as well. One thing that did not please me about this foundation is that when I used to apply it with brushes it stained them badly and did not come off even after several washes. On the contrary, since the foundation dries fast and matte, it hardly transfers which makes it last upto lengthy hours.
Phew! That was a lot of detail but I hope you find this post helpful. I already declared my love for this foundation in my favourites post and I find it to be a good value for money. It is a local gem and has definitely set the bar quite high even internationally.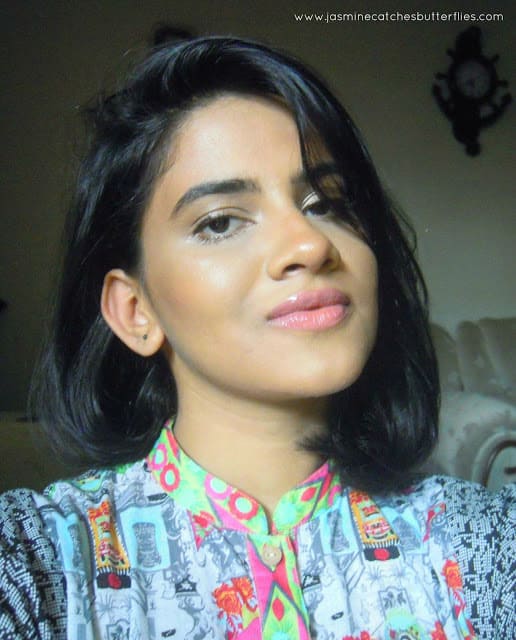 Price: 1450 PKR
Amount: 35 g
Availability: You can order this online on Masarrat Misbah Makeup website or purchase it at Depilex and some leading superstores and malls in Karachi, Lahore, Faisalabad, Islamabad and Peshawer.
My Rating:

Have you tried anything from MM Makeup range yet?