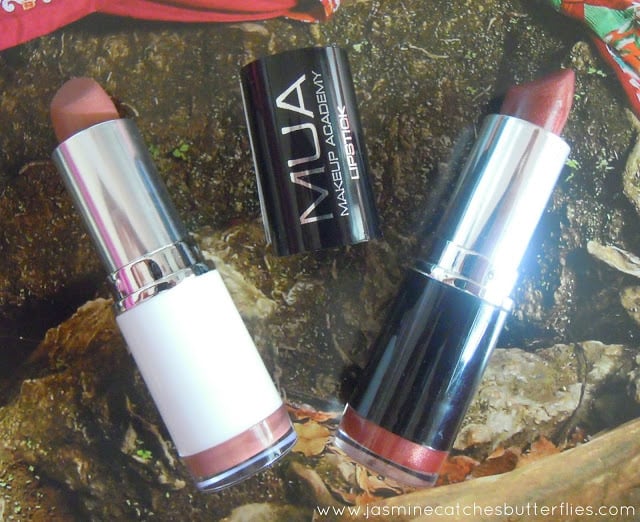 MUA Lipsticks L-R: Fawn Fancy, Shade 10
PR Sample*
Not too long ago, I totally skipped lipsticks with a full face of makeup, because I always felt lipsticks require so much courage to be pulled off. That might have been the case mainly because the shades I was drawn too were usually on the bolder end of the spectrum while the hunt for lights and neutrals to suit my complexion was always on. Makeup Academy has been around as a popular drugstore brand for as long as I can remember. However, I never got the chance of trying anything from them because MUA is not sold locally but can be luckily bought at just4girls.pk as they now officially stock the entire range. I personally went for
Makeup Revolution
(MUR) over Makeup Academy (MUA) while it was still new but to be honest, all along I was always drawn to MUA lipsticks after reading so many positive reviews. Today I am reviewing two of the MUA lipsticks, Fawn Fancy and Shade 10. that I have been recently loving and in fact you have already seen Shade 10 in my
July Favourites
.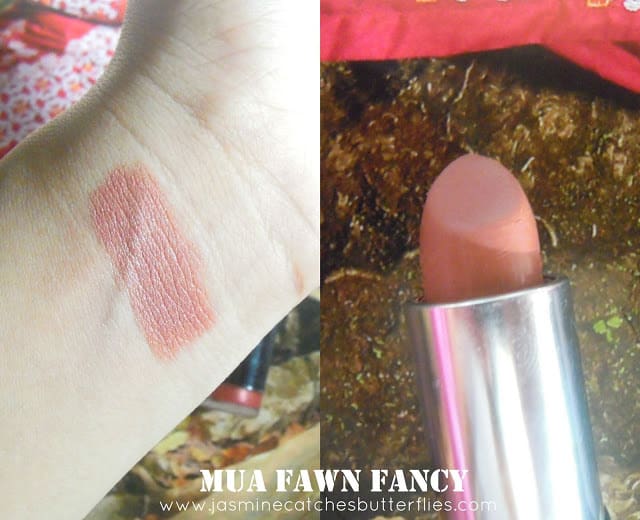 Fawn Fancy, as the name suggests is a lovely fawn nude shade with subtle pink undertones. It has a matte finish which doesn't accentuate dryness but did initially require some breaking in to later become slightly creamy to apply. However, since it took some added effort in the beginning, my lipstick sadly broke at the base. That still does not deter me from using it as I feel this is my perfect nude lipstick shade that isn't as obvious on the lips and yet adds a touch of sophistication. In fact, this would also totally look amazing with dark smoky eyes!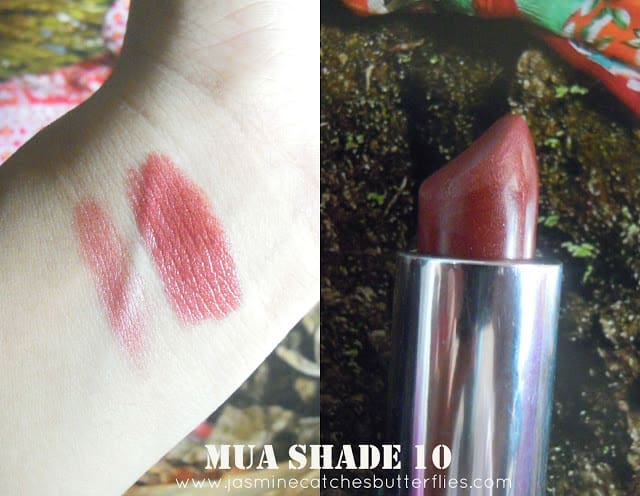 While, Shade 10 is a beautiful rosy red with a hint of berry tone. It has a glossy finish with very fine shimmer that isn't detectable upon application. When I first saw it, I thought it would be too dark to work with on a day to day basis, but I was pleasantly surprised on swatching. Shade 10 is super buttery and therefore, comes off sheer in a single swipe. This makes it ideal to be worn with almost anything and if you wish you can always amp up its opacity by building up.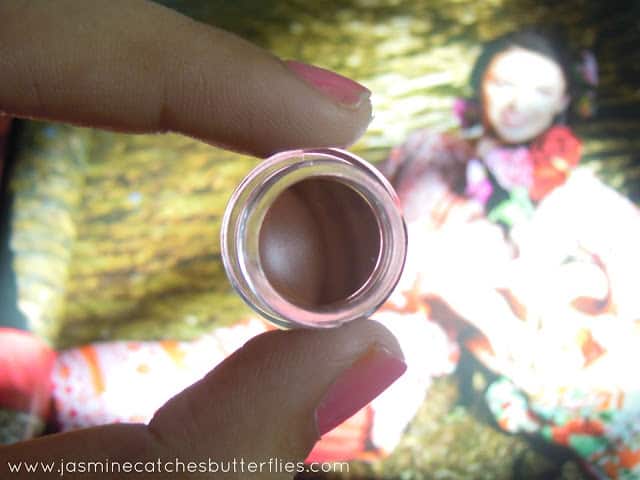 These matte and glossy lipsticks come in white and black tubes respectively and have a candy-like scent, which is exactly the same as Makeup Revolution lipsticks. Packaging wise I find MUA to be a tad bit sturdier than MUR and the bonus pot of lipstick is also easily unscrewable, unlike the MUR one. The color payoff of both is excellent in accordance to their formulation, but neither of them is too long lasting.
I completely understand the hype behind MUA lipsticks and I find these to be a great value for money.
Price: 260 PKR
Amount: 3.8 g
Availability: just4girls.pk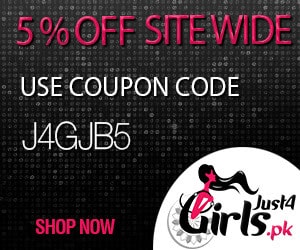 You can avail 5% off on all your purchases at Just4Girls by using my discount code J4GJB5!
My Rating:

Tell me your favourite budget-friendly lipsticks!