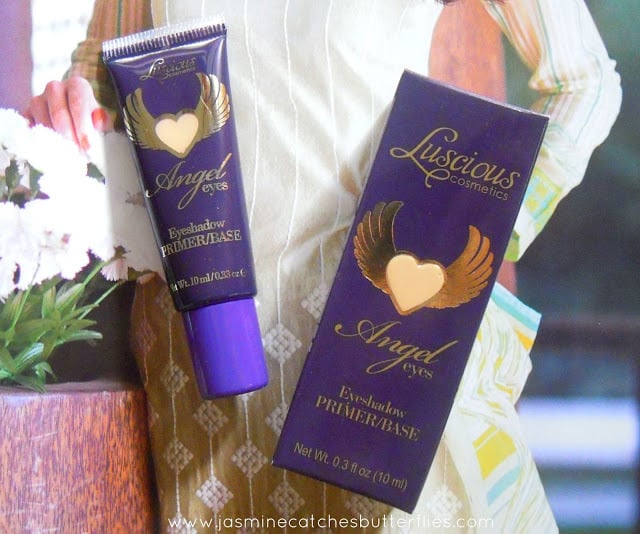 Luscious Angel Eyes Eyeshadow Primer/Base has been time and again compared to the infamous Urban Decay Primer Potion, and even though I haven't tried the latter, getting my hands on this much-raved primer for much less was crucial. However, I had a hard time finding it in my most visited supermarkets, until a couple months back. Of course, at that time my excitement sky-rocketed, but the real test was yet to be taken.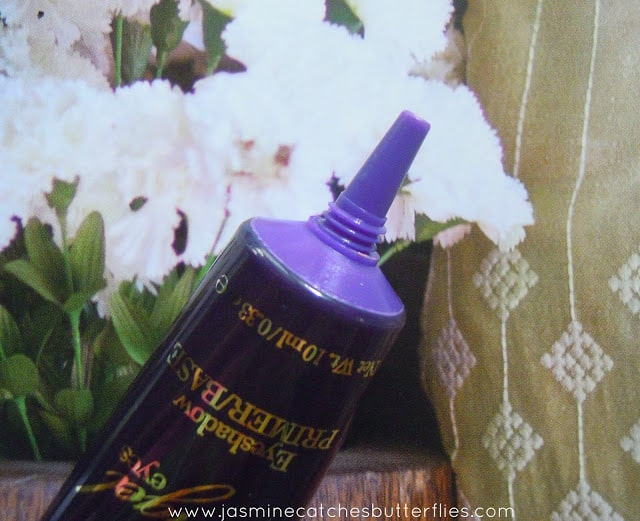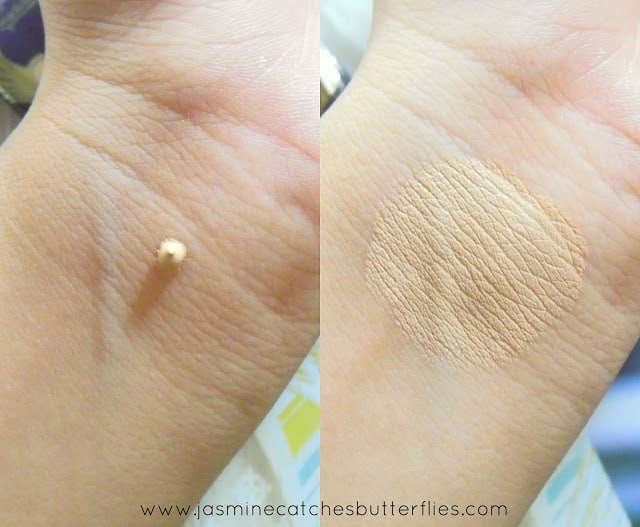 This eyeshadow primer comes loaded in a cute purple squeezy tube which thank goodness does not cause any spillage as the formulation of the product is thick and pasty. See, that tiny blob of product in the photo? That's all I need to cover both my eyelids and even then I feel it could be a bit excessive. This isn't transparent, rather peachy like a concealer and even has a shade name, called 'Nude', though there are no other shades available. The fact that it is coloured does make it a good alternative as a brightening concealer too and I do sometimes use it over my dark circles as well for extra coverage under my actual concealer.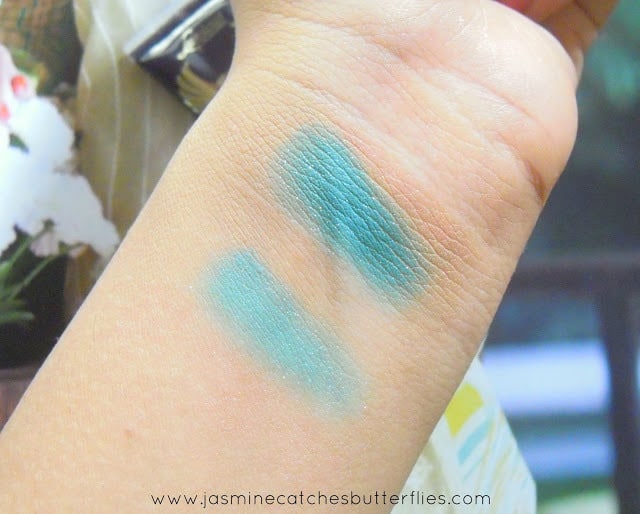 L: Without Primer, R: With Primer
Angel Eyes makes so much a difference as an eyeshadow base, especially with chalky matte shadows. It makes the application smoother, amplifies the colour, making it look more vibrant and also makes the eye makeup super long lasting. In the swatch photo, I deliberately took a powdery, light, matte blue shadow to show you how Luscious Angel Eyes Eyeshadow Base can be a game-changer.
Price: 875 PKR
Amount: 10 ml
Availability: At Luscious kiosks in all leading superstores nationwide and online at just4girls.pk.



5% Discount Code for Just4Girls: J4GJB5


My Rating:
Do you find primers essential?