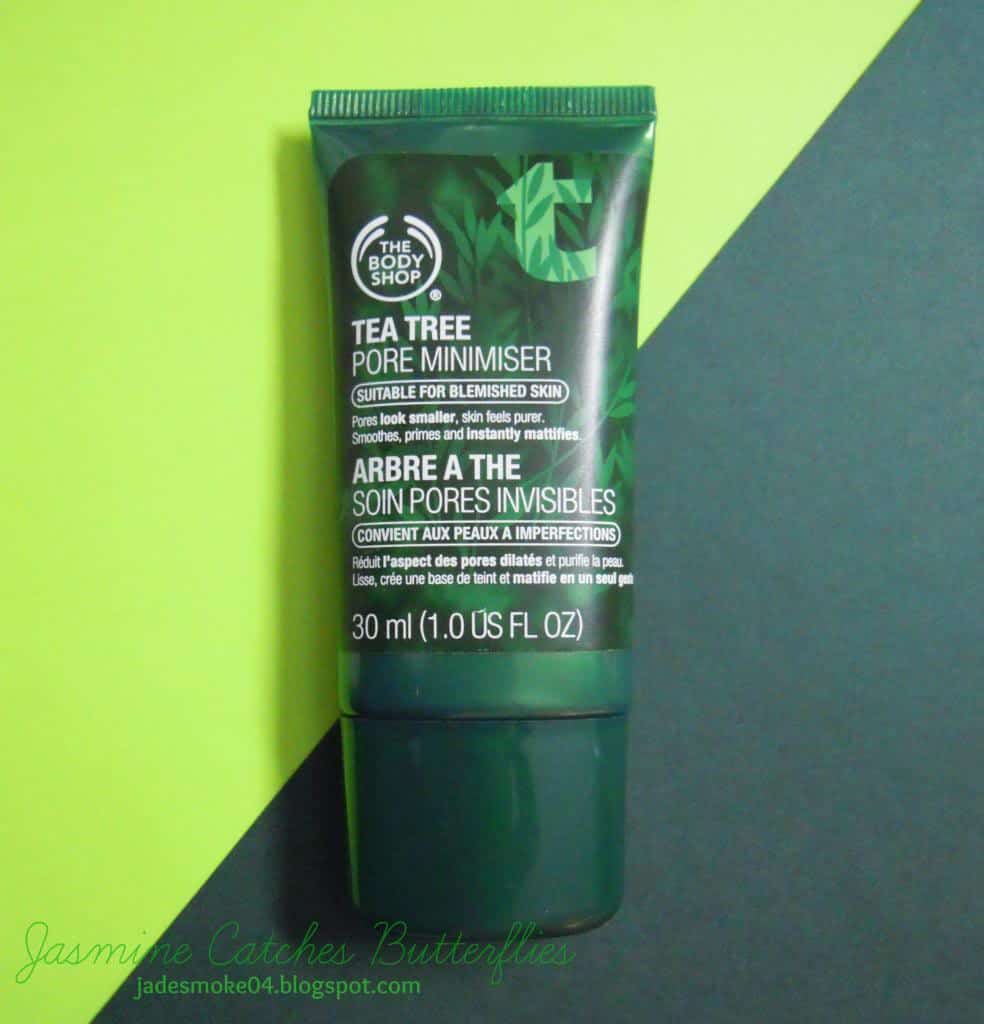 'Suitable for blemished skin. Pores look smaller, skin feels purer. Smoothes, primes and instantly mattifies.'
The Body Shop Tea Tree Pore Minimiser comes in a small green coloured, palm sized, flat tube and has the typical tea tree scent which most people find medicinal, but it isn't very strong once applied. The product itself is pale yellow and is to be used over the moisturiser as stated on the TBS website, which isn't what I was doing for a long time as there are no directions of use mentioned on the tube itself. So, initially when I used this product and then applied my moisturiser over it, I felt that it made no difference at all as the moisturiser probably interfered with its action. The next time onwards, I always applied it about 10-15 minutes before applying my moisturiser so by that time the minimiser had dried on my skin and thereon I noticed results. I did also try using the product over my moisturiser, but I went back to using it how I previously did because I think the moisturiser really does interfere, (or maybe it would work after the moisturiser completely sinks in, if you use heavy moisturisers). Try both ways and decide what suits you best. Also, I find it better to apply the product directly on the problem area rather than rubbing it between palms before application as only a little amount is required and otherwise most of it then gets absorbed in the palms.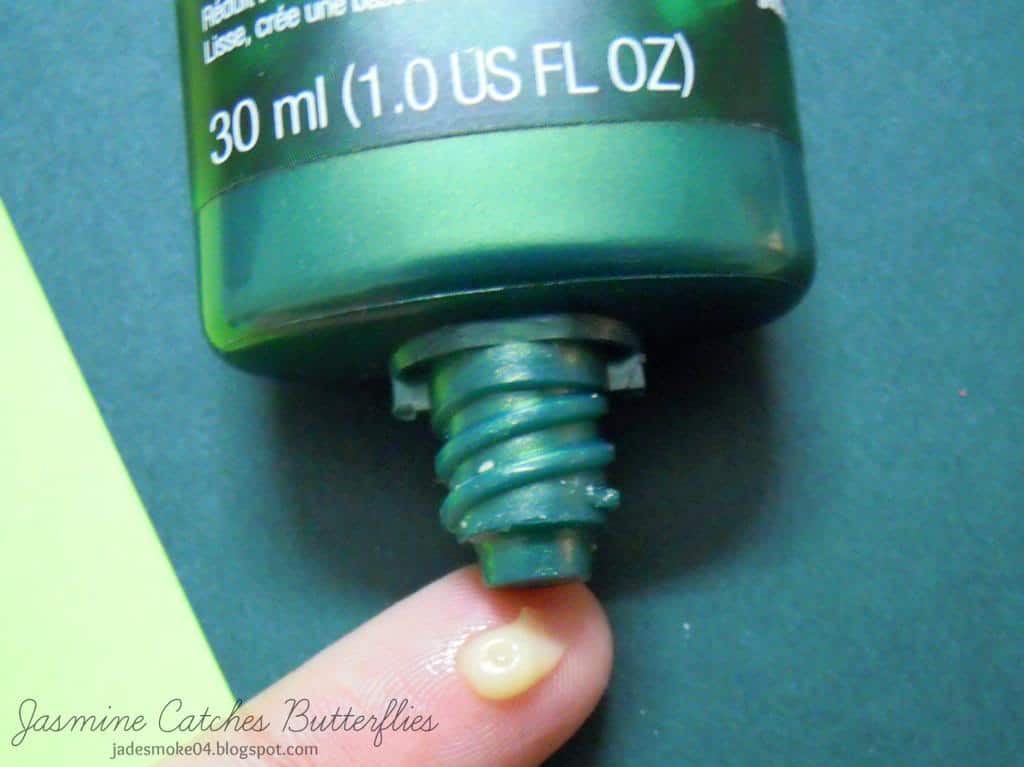 The Tea Tree Pore Minimser has a cooling effect, which I enjoy and rather than filling in pores, it actually shrinks them. I did notice my pores shrinking down, the smaller ones almost disappeared while the larger ones did look smaller if not invisible. It does nothing too magical, but the results are quite impressive in the real world. Also, it helps in clearing acne, and I personally feel very safe in using it before makeup when I have stressed out skin or hormonal acne as it prevents it from getting any worse and makes the zits and the redness to go down. Back in August/September, when I was wearing makeup almost every single night for weddings in our social circle, this product proved to be a good friend and with regular usage some of my pores had shrunken to the extent where they only appeared as tiny marks! However, once I stopped being regular with applying it, the pores reappeared, just not as bad as they used to be.
Moving onto it's priming property, it certainly does make makeup application smoother, but only slightly helps in holding the makeup better and longer. As for the mattifying property, what I have gathered is that it's not too strong, and all I can say having a combo/dry skin is that during the wedding season, it did keep my T-Zone oil free on most nights, while at the same time it has never irritated any of my dry patches. I have never had a problem dealing with my dryness after using this pore minimiser even though my skin is very sensitive, and my around the nose and cheek areas get dry very fast, but it's actually funny that those are the areas where I have enlarged pores too. However, if you have eczema, it is better to steer clear of tea tree oil products.
Do keep in mind that you are a human and humans do have pores naturally, but products like these act mainly on the ones you get due to sun or other such damages to your skin, and therefore I didn't see any difference in the size of my normal forehead pores either. Also, you need to be patient with products which function on natural ingredients. Even though the results are noticeable in a short span of time, do not expect anything too drastic or permanent.
Price: £7.50 for 30ml (Steep! But a pea-sized amount goes a long way!)
Availablity: Easily available at TBS shops in malls, on online order or check out the TBS store locator on the website.
All in all, I like The Body Shop Tea Tree Pore Minimiser because of its tea tree oil benefits and since it has natural ingredients, it is safe to use on troubled skin. However, waiting for it to dry and work before/after the moisturizing-part is a bummer.
Looking forward to trying out more products from the TBS tea tree range! 🙂 x