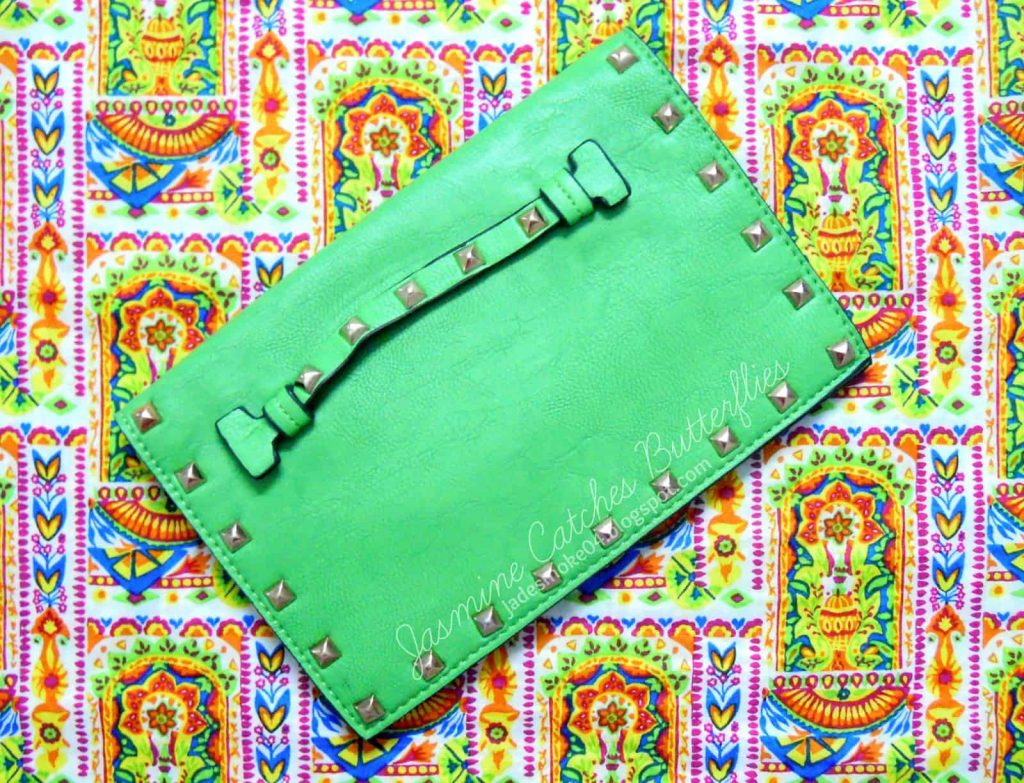 ZARA Green Clutch From Platinum.pk (3500 PKR)
I got mine for 2500 PKR on Sale*
I recently had the opportunity to shop from Platinum.pk, a new local online shopping portal, that stocks bags, clutches, wallets and everything that could fall under similar categories, from numerous international brands. Platinum offers a free exchange policy if contacted within 48 hours of delivery and free delivery be it a purchase made through bank transfer or cash on delivery.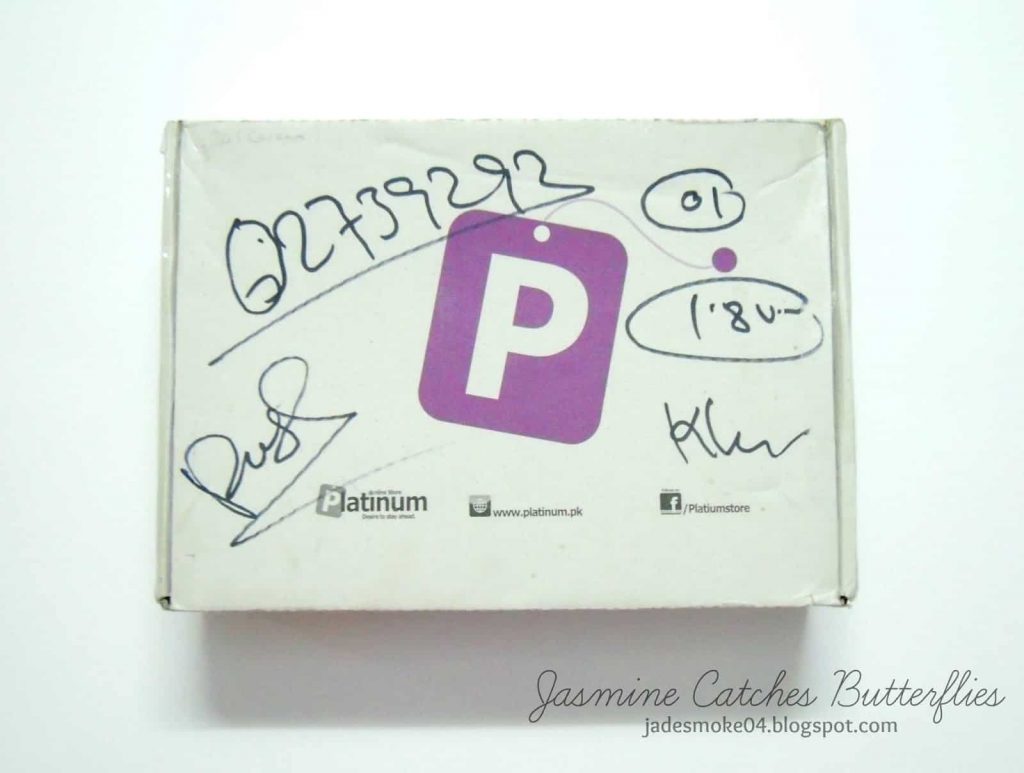 The website states the working time slot of 10:00 to 22:00, which I believe are the office timings of Platinum while orders can be placed 24/7, but only get processed during the given timings. I placed my order around 9:00PM and immediately received an email, notifying me that the order had been received and would be processed after the confirmation of payment. The next afternoon, I got a call from their office, and my order was confirmed. I was told that I will receive a call before delivery which was to occur the very next day, but for some reason I did not, nonetheless, my order was delivered safely packaged in a huge box within 24 hours of my order confirmation. Platinum does list a number of brands on their website, from ASOS to Victoria's Secrets, but the variety of products is still extremely limited, and some brands do not even have a single product present in stock. Therefore, fortunately or unfortunately, I actually had a good time surfing the whole website before choosing what I really wanted to purchase.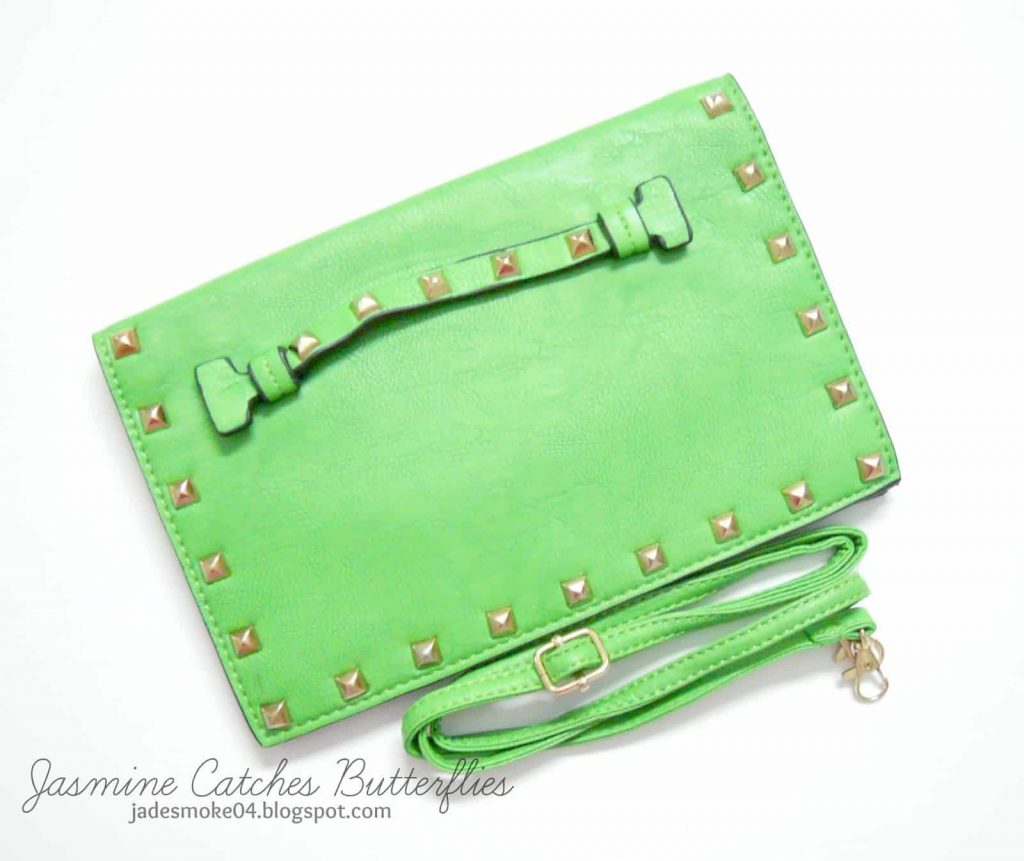 Just like a magpie is attracted to anything glistening, I am attracted to anything brightly coloured and studded! So, I ended up eyeing the beautiful bold envelope clutches from ZARA and settled for getting this one in Green which is a true parrot green shade. Honestly, it appeared a little light on the website to me back then though now it looks fine to me there. No idea why, but I was assuming it to be slightly leaning towards a mint shade of green which could have been a bit 'neutral' in my opinion with most outfits but as soon as I opened my parcel, I fell in love with what I got (it was VDay by the way! :P). Even though, the shade is darker than what I expected, I still see it going along with so many colours in contrast as a funky statement piece. I had been looking for a clutch like this since eons, and I am so very glad to finally get a 'dream' purse.
The quality of the clutch is pretty good, it is long, wide, spacious and durable. It comes with a detachable shoulder strap whose length can be adjusted. Inside there is an extra zipped pocket on one side, and the faded gold studs which add to the details of the clutch are securely clasped. The only flaws that I could find are that firstly, one of the hook clasps of the shoulder strap was a bit jammed initially, but it took some thumb tugging to be perfectly fine. Secondly, the handle that you can see on the front flap of the piece that I got is a bit 'bendy' from one corner, which is not really a big deal, and it is not even noticeable once you carry it, but I am such a perfectionist that things like these tend to bother me. Lastly, the magnetic button clasps perfectly when the clutch is empty, but the magnets aren't always perfectly parallel when it is filled. Therefore, even though the magnets attract, I still have to guide the buttons to click into place. (I'm sorry if this sounds like some kind of physics jargon to you and I know none of these flaws is major!)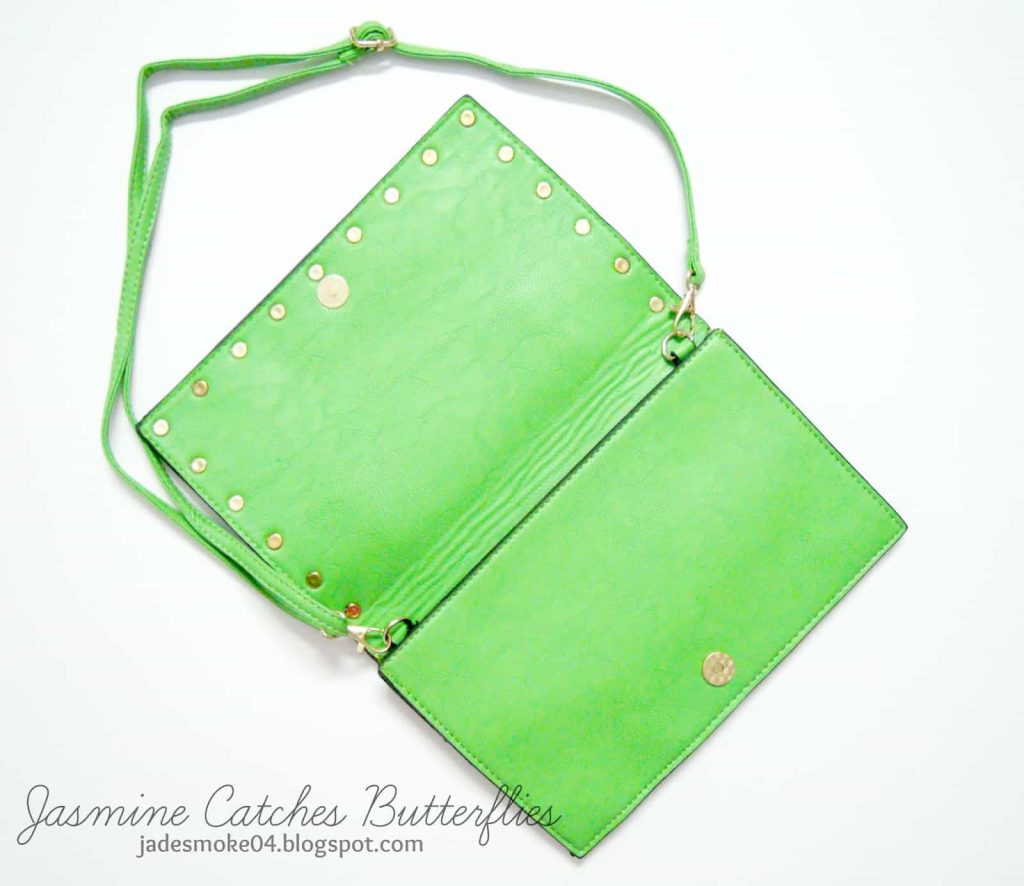 Now, I can't really comment on the originality of the brand as my clutch did not come with any tag of ZARA at all. I did do my 'googling' but couldn't actually spot this particular clutch on ZARA's website. I did see some people selling similar, but not the same, clutches on various online platforms under ZARA's label. I also did spot the exact same pieces on a very famous wholesale website, so well, that 'famous' website might as well be selling some ZARA stock, who knows, just not under ZARA's label. Anyways, that is just what I had to share with you. I did personally ask the Platinum again and again, to which end I was told that it is original, bought straight from the store, and was a part of 2012 collection therefore it is not available on the ZARA's website anymore.
Overall, I am pretty satisfied with Platinum's customer and delivery service, which was super fast and reliable. Though, they should improve their range and upgrade their website a bit more. Apart from that, I see myself, carrying this clutch a lot in the near future, and I am utterly excited to own such a beauty! <3
If you want to get this clutch in the colour of your choice, or any other, at 5% discount, click here. Don't forget to enter jadesmoke as the coupon code to get 10% off on your purchase!
What do you think about my clutch and have you shopped from Platinum.pk yet? 🙂