If you love cooking or baking, one of the most important and useful devices in the kitchen that you must have is a handheld beater or mixer. A handheld beater or mixer can help you prepare whether a simple or four-course meal and other pastries, such as cake, cookies, and so on. The benefits of having this in your kitchen can make your life easier and more convenient.
Aside from choosing the best handheld beater, using it is also considered a cooking technique that not all people can master. Whether you are a newbie or an experienced baker or cook, you still might experience and make a mess sometimes if you do not know the proper way to make the most out of your handheld beater. Do not worry; I got you. I will help you and give you some baking hacks and tips on using a handheld beater efficiently.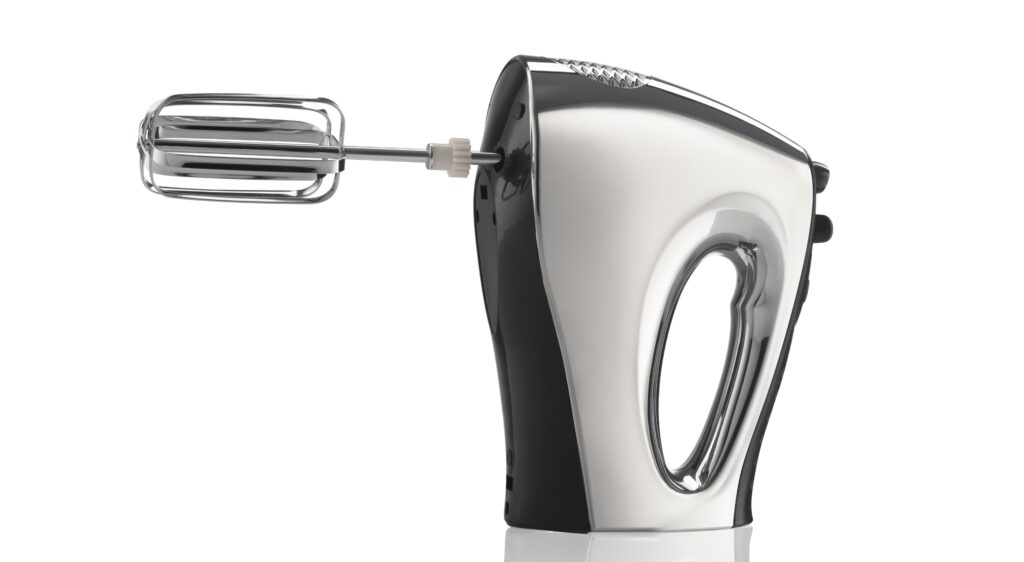 When you should use a handheld beater
Since there are various types of mixer or beater, the stand mixer and the hand mixer, it is important to know when and how to use a handheld mixer. A hand mixer or beater is more recommended than a stand mixer when it comes to lighter-duty tasks.
When to use a handheld beater? It is ideal to use for simple and quick cooking, such as preparing pancake batter, beating eggs, or whipping cream. It is also easier to use a compact hand mixer when you use bowls of different sizes compared to using the stand mixer.
Smaller tools, like hand mixers, have practical advantages. Hand mixers are cheaper than the stand mixers and a lot easier to clean. On the other hand, if you are working with a thick batter dough, a handheld mixer might not have the necessary power to achieve the best results, so it is recommended to use a stand mixer.
5 hacks on how to use a handheld beater
Do you want to learn some hacks on how to use a handheld beater properly? If yes, take a moment to look at the items below to make your cooking and baking experience more enjoyable.
1. Keep away from the water
If you want to prolong your hand mixer's life, make sure to keep it away from the water. You can use water to clean the machine, but some parts of the hand mixer, such as the plug, body, and cords, must not be touched by water.
2. Store it properly
Most hand mixers available in the market offer a built-in storing case to ensure that the mixer is protected. In case your hand mixer doesn't have it, you can look for a dry box and store them properly. In that way, it can prevent the equipment from dropping that can lead to serious damage. Ensure that the equipment is completely dry before you put them into the storage box or case.
3. Clean the mixer right every after use
Always clean the mixer every after use to maximize its durability. Do not wait for the mixture to dry into the mixer as it will become more difficult to clean. You can use a damp cloth to clean the surface and remove the dirt that can cause damage to the machine part. Refer to the user guide to know the proper way of cleaning your device.
4. Avoid adding all the ingredients at a time
As much as possible, avoid adding all the ingredients into the bowl and let the machine do its job. When you add all the ingredients, your hand mixer might not have enough power to mix them all together. So, to avoid a real mess, it is better if you add the ingredient one at a time.
5. Keep it away from children
Kids are naturally curious, so if you have children in your home, ensure that they will never touch or use the hand mixer without your guide. Some parents do not get the habit of unplugging the mixer after use or putting it into the storage box or case, resulting in extreme danger.
Conclusion
I'm sure you get something relevant about your handheld beater concerns. These five hacks on how to use a handheld beater can help you in maximizing your mixer. You should also take a moment to check when you should use a hand mixer as there are some important details that you might miss that can cause serious danger to your family.
Want more baking hacks and tips? The pro bakers from Bella Cupcake Couture are happy to help you out. Go to www.bellacupcakecouture.com