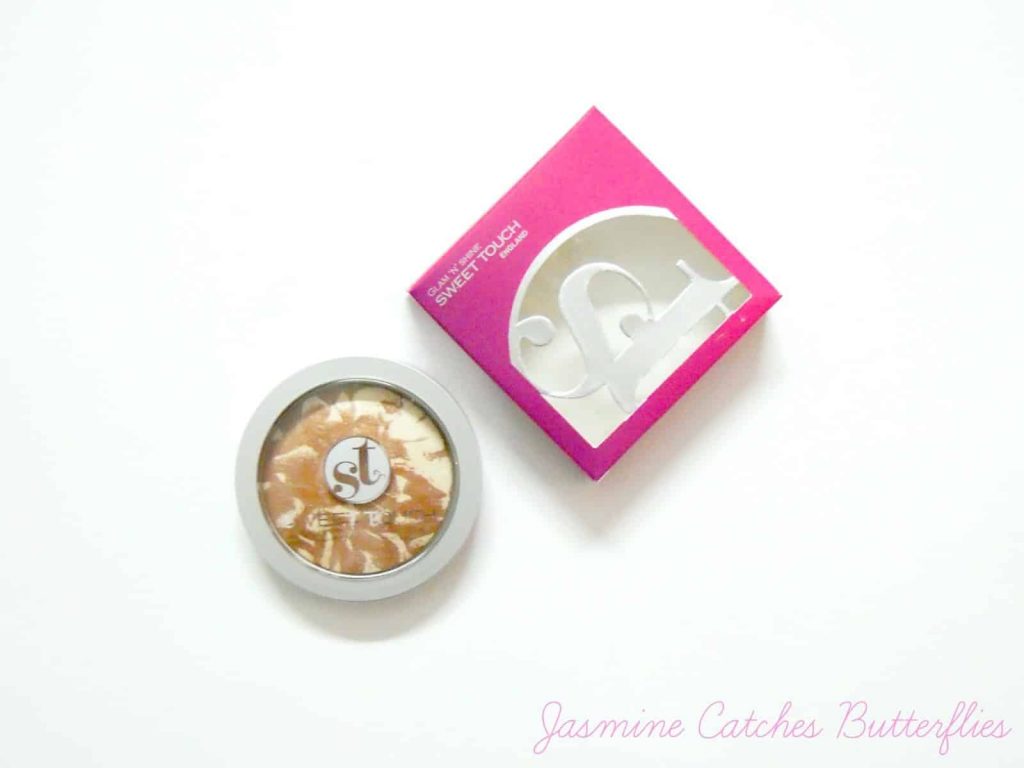 Sweet Touch England Glam 'N' Shine: 501 Bronzing Natural – 910 PKR*
Sweet Touch England Glam 'N' Shine is a versatile range of highlighting blushers available in eight shimmering shades. The shade that I got is called 501 Bronzing Natural which is a very pretty shimmer infused bronzing shade, as the name suggests, to add a healthy summer glow to the skin. It comes in a sturdy silver pan with a whooping 28 grams of product. This swirly, marble blush is a combination of mud brown and an iridescent white highlight shade with warm undertones altogether. On swatching it appears coppery while it blends out as a warm peachy shade, much lighter and lesser intimidating than how it appears in the pan. Bronzing Natural has little fallouts but nothing crazy. It is fairly pigmented, but it blends out very easily, so does require a little build up on my own complexion. It will work great for fair to medium olive/warm skin tones and would be ideal for somebody who has a light tan. However, this shade wouldn't really show up on darker skin tones.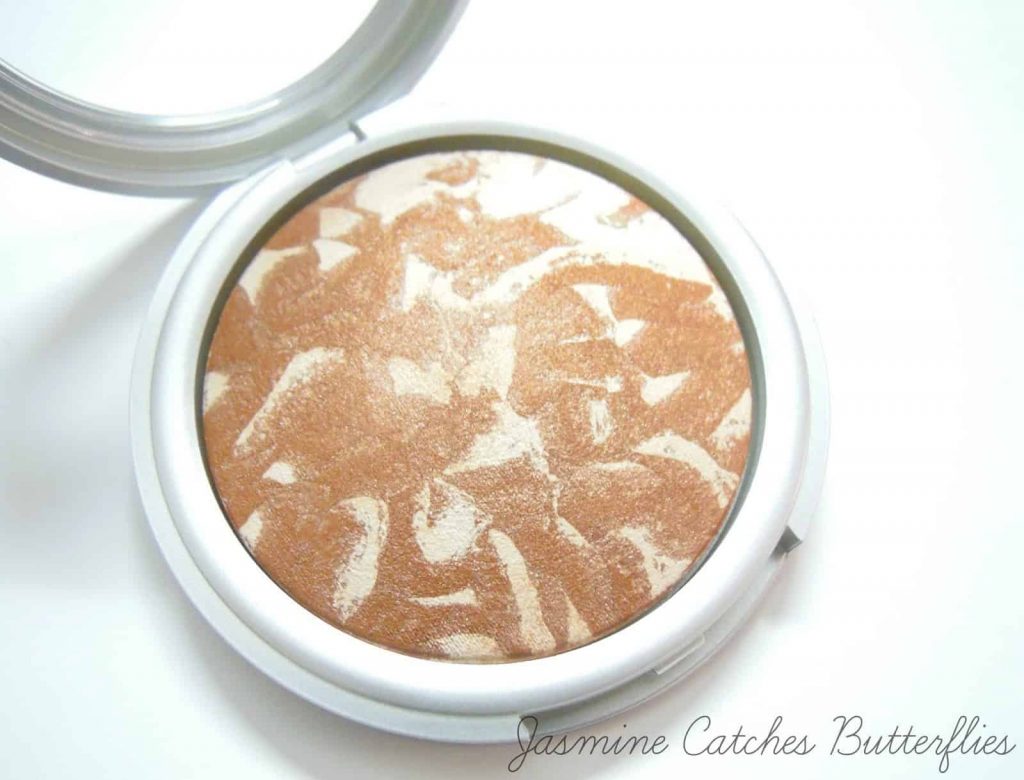 Even though this particular shade was not something that I would have gravitated towards myself, I have been genuinely loving Glam 'N' Shine as an all in one product lately to cover my blush, bronzer and highlight on its own for a radiant yet casual day time look. The shimmer particles present in it are very fine and appear subtle on application so they only slightly accentuate pores without making them look unflattering. For a perfect look it should be used only on the high points of the cheeks rather than on the apples of the cheeks. It can be even layered over a deeper blush shade for a more polished, formal look. The wear time of the blush however is a bit low as compared to that of a matte one but pretty average considering the fact that it is shimmery. It gradually fades in about 2 to 3 hours.





Price: 910 PKR
Availability: Makeup City outlets nationwide.
If you want an effortless Bronze Goddess look, this is the product you should get! 🙂 x