When I saw the Urban Decay Naked Heat palette online for the first time, I was instantly blown away! This rarely happens to me, that too with eyeshadow palettes. I am not much of an eyeshadow wearer and I mostly just rock winged eyeliner. However, Naked Heat looked so hot and fiery in a single glance, that it was hard to resist.I waited for the launch dates and inquired local Facebook sellers about the prices they will be offering for it. As always, I was a bit taken aback since the palette itself is quite expensive at $54 but costs even more when bought in Pakistan through third party sellers as most international brands do not directly ship here. This palette ended up costing me 6800 PKR (approximately $68) from Indelath, but it was not an impulsive purchase. I had decided to let it pass initially but Deepica Mutyala on YouTube was the one who sold this to me and I changed my mind again. Her eye makeup looked just so beautiful and therefore, I was convinced that Naked Heat is the most brown girl friendly eyeshadow palette of the year. Even though this palette is warm toned, it is surely wearable for both summer and fall.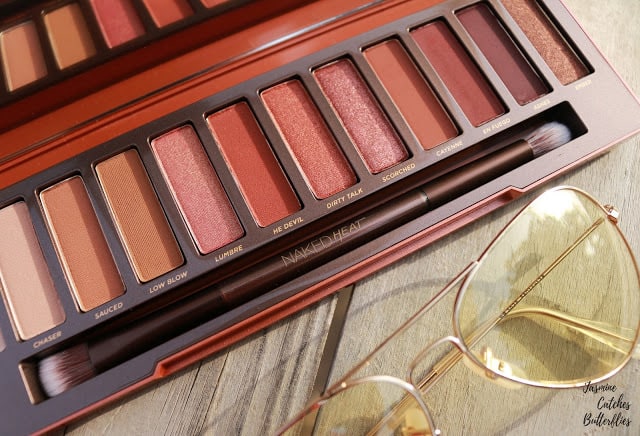 Urban Decay Naked Heat Palette Review and Swatches
The packaging of the Urban Decay Naked Heat palette is gorgeous itself. I really love the whole matchbox concept and the colour and design of it. The palette is made out of plastic but it is quite sturdy. It has a magnetic closure and comes with a big horizontal mirror. Urban Decay has as always included a dual ended brush in the set which feels nice but the bristles are packed quite densely so while it would be great for packing on product, it is not fluffy enough, in my opinion, for seamless blending.

This palette contains 12 eyeshadows, out of which one is satin, four are shimmer and seven are matte. That is a good selection of finishes and I see myself getting a good use out of all the shades since they are quite versatile and can be used for various looks. I pretty much love all the shades and would not even dare playing favourites, but here is a short breakdown of each.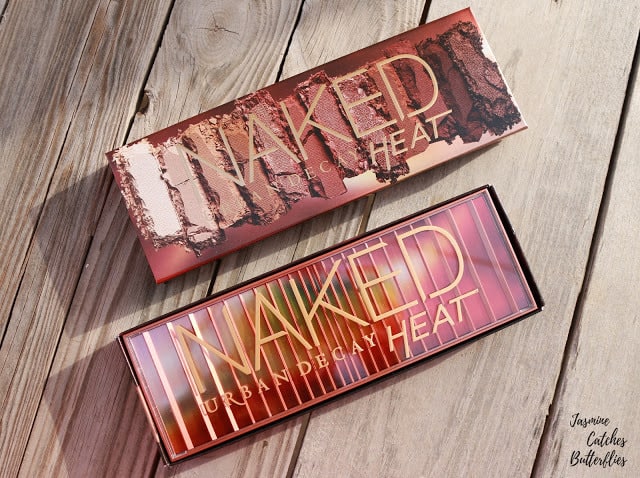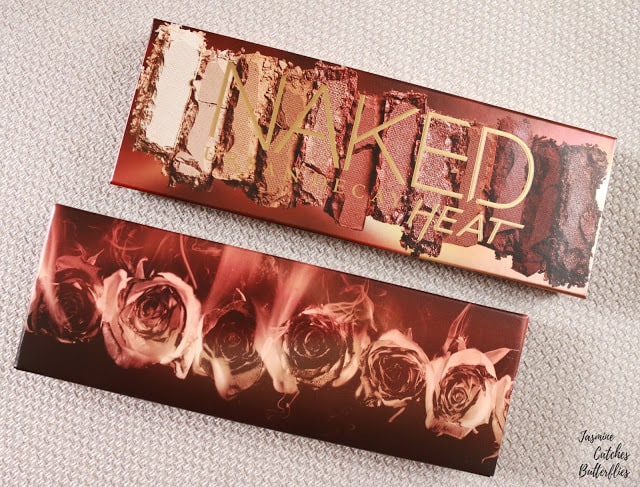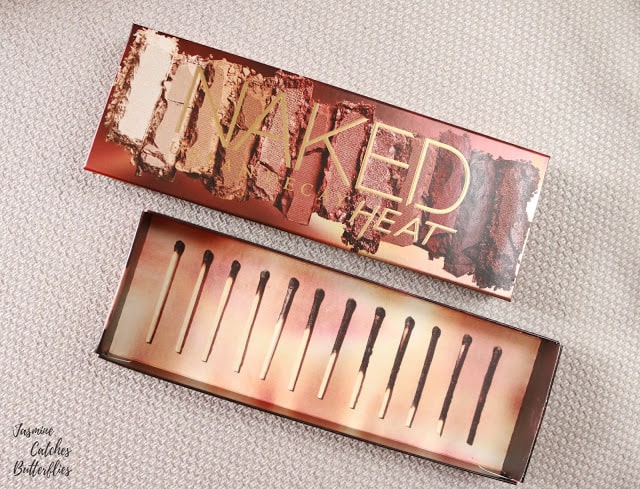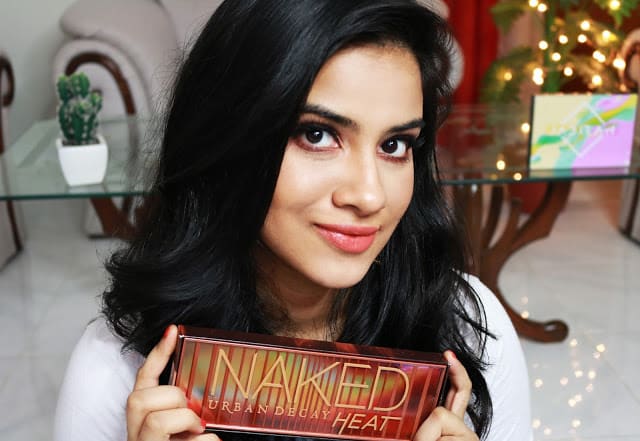 Ounce – This is a cream satin finish shade that makes a subtle highlight for brow bone and inner corners.
Chaser – This is a matte beige brown shade, nice for transition and setting the primer on the lid if needed.
Sauced – This one is another matte brown shade but it has hint of pink undertone in it. This is an ideal transition shade for me.
Low Blow – This is another nice matte transition shade and since it is darker, it can be used all over the lid as well for a soft every day look.
Lumbre – This is a beautiful light copper shimmer shade which also has a tinge of pink.
He Devil – This is a red brown matte shade, which is beautiful as an all over the lid  shade and looks good even in the crease.
Dirty Talk – This is one of the most pigmented shades in the palette. It is red toned brown with shimmer and looks gorgeous on its own.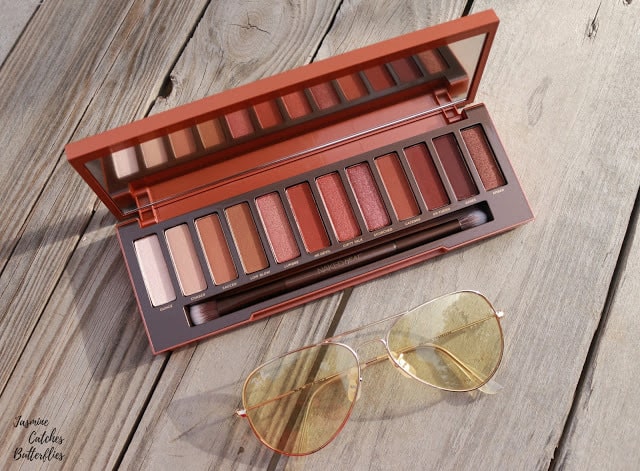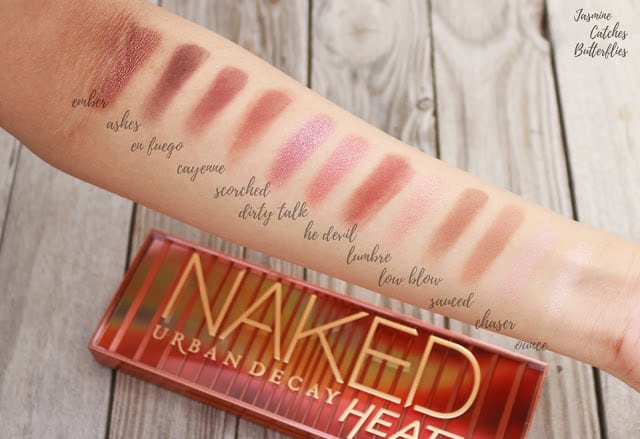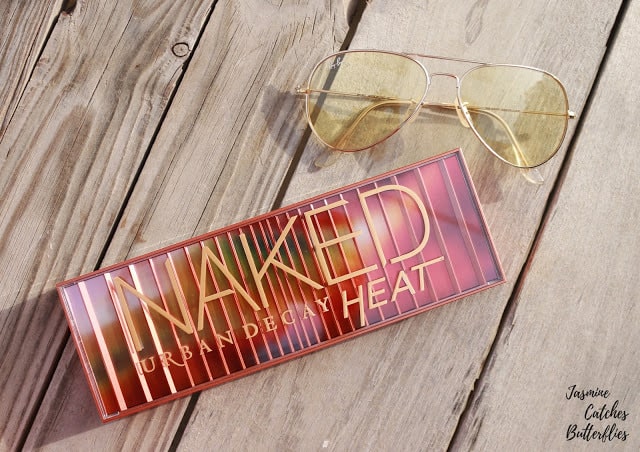 Scorched – This is quite similar to Dirty Talk in finish and payoff, but is more of a pink toned eyeshadow.
Cayenne – This is more of a milk chocolate matte shade which looks quite close to He Devil but does not have the same tone of red in it.
En Fuego – This is a darker brown matte shade with a hint of plum in it. It does not feel as buttery soft as the rest of the mattes and lacks one swipe pigmentation. However, since it is a dark shade, it is easier to work with it if used little by little so I do not really mind it.
Ashes – This again feels similar to En Fuego but is a lot deeper. I really love the purple-plum tone in this matte chocolate brown shade.
Ember – This is another shimmer shade, packed with pigment. Ember looks like a duo chrome shade when swatched. It is a dark brown with a beautiful shift of copper in it.
All of these shades compliment each other very well. I am super happy with the overall colour payoff of the Naked Heat palette but I must add that the shimmer shades are obviously far more pigmented than the mattes. Nonetheless, the mattes do have a nice pigmentation too and they are easy to blend and build. I did notice a little bit of fallout with the matte shades but nothing crazy. I do miss a gold in this palette as then the palette would have been absolutely perfect. I know this would be an unpopular opinion, however, I do not really feel the need of black in Naked Heat and I feel Ashes makes up for the lack of it.
This is my first ever Urban Decay Naked palette, by the way, but I feel I am off to a good start!
Check out my YouTube video below for the makeup look and more fun details.
Do subscribe! 😉