Silk Avenue is a UK based brand that sells a variety of bags. The brand just made its way to Pakistan as it has been recently launched online for stylish Pakistani women who love accessorizing but do not want to spend a fortune on high-end bags for daily wear.I recently got an opportunity of shopping on the website so I picked a
Leesun London Front Pocket Handbag
in the shade Nude, which looks like a pinky brown. Just by the way, I am so in love with the colour at the moment. They do have a couple other shades in the same style but for some reason, they are all listed separately. As in if I open the
link to this bag
in a separate tab, I do not get the option to choose black or burgundy from the same page and instead, each has its own separate page. Anyways, Leesun London is one of the main brands featured on Silk Avenue and while I had personally never heard of it, I am actually quite impressed by the quality of my handbag.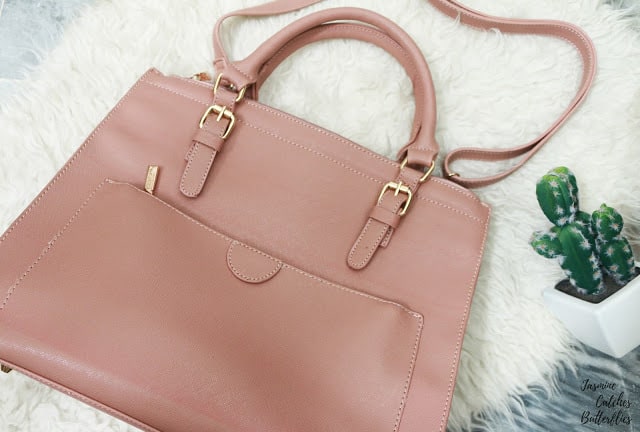 Leesun London Front Pocket Handbag
PR Sample*
The website conveniently lists details like the size of the bag and shows photos of the pockets and straps. However, I did not pull out my measuring tape while shopping for this, so I was actually quite impressed by the size of the bag as I imagined it to be a lot smaller. The only thing different from the photos on the website is the zipper detailing which is a bummer but still not a deal breaker for me. In fact, I would much rather prefer these solid metal zippers over faux leather ones as these can withstand the wear and tear of constant pulls and tugs better. The handbag comes with a shoulder strap too so it is quite versatile and would be ideal for a working woman.

The main compartment of the bag has a magnetic button but there are two zipper compartments on each side to store precious belonging safely. This bag also has three smaller compartments within the main one for keeping smaller essentials and then there is, of course, the front pocket, that gives this bag its name. Overall, I am pretty pleased with the look of the bag and even though the material is faux leather, it seems to be of high quality too. It can be easily cleaned using a damp cloth and the bag itself is quite sturdy. It even has four purse feet to keep it upright without scraping the material on the bottom.
I believe a bag of the sort from premium brands available in stores would cost around 10,000 PKR or even more. However, Silk Avenue aims to give you the bang for your buck and in order to do so they have ensured that their range costs within 4000 PKR. This particular bag was priced at 3499 PKR.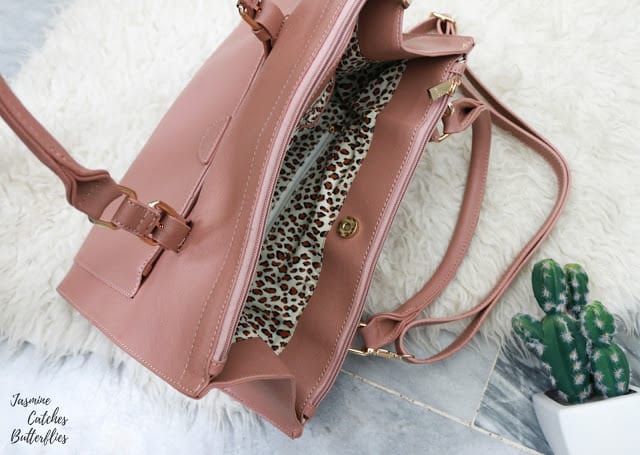 It is fairly easy to place your order on the website. A plus for me is also that Silk Avenue offers free shipping all over Pakistan because I really do not like paying shipping charges, especially if I just order one product. I believe the brand is currently based in Karachi and all orders are shipped out within 48 hours. I had ordered on a Friday so due to the weekend in between my bag was delivered on Tuesday, but that is not at all bad, right? I was sent email and SMS notifications regarding the processing and picking up of my order by TCS so I do appreciate that. The brand also has a 14-day hassle free return policy which is great in case you are not happy with your order.
I really love what I got and honestly, even mum approves it who knows a lot more about bags and makes than I do. There are some cute backpacks, cross-body bags, clutches and more on Silk Avenue. I just hope that they stock more products as when I was looking through the website, most of the things were already out of stock. Nonetheless, I would highly recommend you to check it out for yourself if you are looking for good quality bags that would last you a long time.