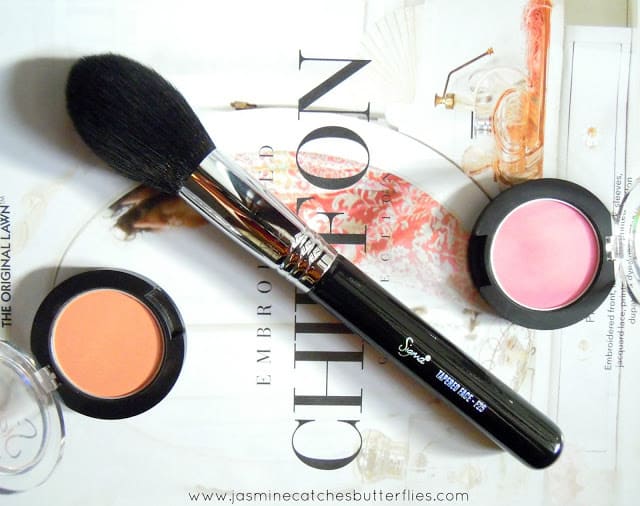 Sigma Beauty F25 Tapered Face Brush
Affiliate Sample*
I am sure you are not even surprised to see another Sigma Beauty brush on my blog since the brand is what my entire collection consists of. I was recently sent the Sigma Beauty Tapered Face Brush F25 and that made me quite excited as I had been wanting to get a dome/tapered brush like this myself. The reason being, brushes like these are great for overall face makeup application, covering and blending product on larger areas quickly.

Like all the Sigma Beauty brushes I have used so far, F25 is also great in quality, its shiny black handle is long enough to give you a comfortable hold and the bristles too are super soft. Their tapered alignment helps in preventing product fallout and the shape makes it ideal for applying powder under the eyes for setting concealer and sweeping off powder after baking (your face, check out that it makeup trick in the linked post). I also use the brush for blush application and it is good for lightly dusting pigmented blushers. However, if you want a high colour payoff from your blush or even contour shades, then this brush wouldn't give you that. It is instead great for building up product little by little and working with those intense shades that tend to be intimidating.
I personally love the brush for a diffused and beautifully blended makeup look so I would recommend it if you are looking for something similar and equally versatile.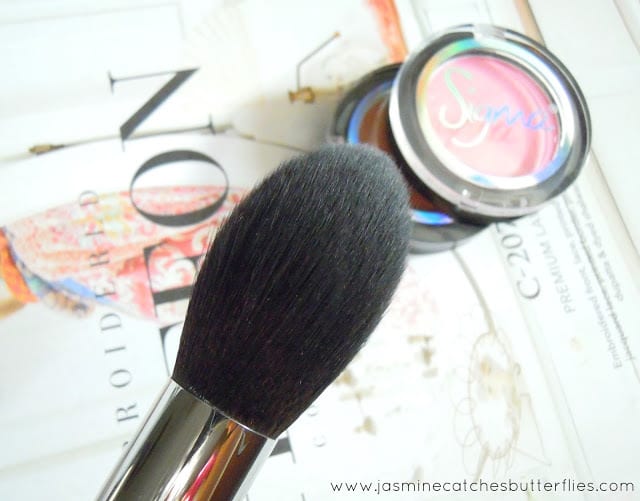 Price: $33
Availability: You can directly shop it from Sigma Beauty website and use code SIGMAPINK for 10% off.
My Rating:

Have you tried a brush like this yet?





A-List Advertiser: Beauty Talk With Saadia

(adsbygoogle = window.adsbygoogle || []).push({});