My toes have been unlucky since childhood for all my life they have just repeatedly smashed into one thing or the other.  Therefore, my poor toenails have always been cracked and they grow with cracks too. A few months back, my left foot's big toe suffered a serious injury and as a consequence, the nail bed kept bleeding for a while. Eventually, blood clotted under the nail and hence the toenail itself was separated from the actual nail bed but remained on my toe as it was bound to the blood clot beneath it. I hope it all makes sense.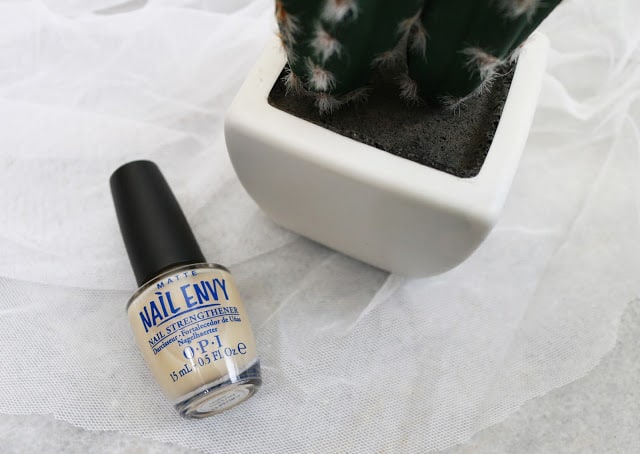 OPI Nail Envy Nail Strengthener Matte Formula Review
PR Sample*
I did see a doctor and there was not much that could be done without enduring more pain so I was given some antiseptics and medicines but the only way I have been able to get rid of the old nail is by clipping it regularly as the new nail grew underneath.
Fast forward, a month ago, I was introduced to OPI Nail Envy Nail Strengthener. This has been formulated with wheat protein and calcium and claims to strengthen nail by resisting cracking, peeling and splitting. Sounds perfect for my toenails, right?

Well, when I started using this product, only a small portion of my old nail was left which you can see in the images below (warning: they will be gross). However, my new nail was again growing with cracks so I was in need of such a product. I used this nail strengthener as directed, so I applied two coats the first time and then one coat every other day. Apparently, this is a matte base coat but I did not wear nail polish at all during this time and did not even remove this before applying a new coat every other day. Towards the end of the month, the product buildup gave a yellow appearance so I did remove it but was amazed that my nail now looked much better and way less cracked than it previously did.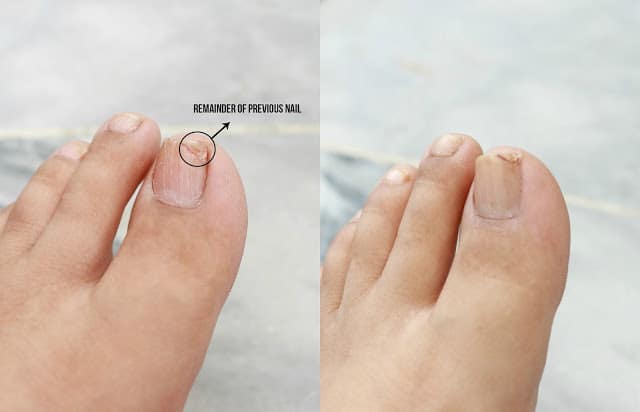 OPI Nail Envy Nail Strengthener Matte Formula Before and After
Do note that I only clipped my toenails once during this time since toenails grow much slower than fingernails. Both the photos are without the product applied and you can see the before and after yourself to see how much of a difference there is. Overall, I am pretty pleased with the results and would continue using it.
Price: 1200 PKR