Once again we were back at Asia Live, Avari Towers for another round of food tasting and this time the theme was Curries of The World. I really love how they keep coming up with different themes as we get to try all the food that we would not have otherwise even known about. I personally love curry so I was absolutely thrilled to try all the unique ones that different countries have to offer. You can read how the flavours differ in each country in the photo below.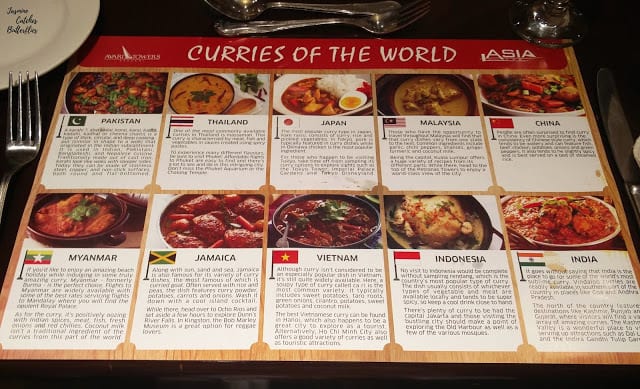 So we had a good variety of options to choose from at the buffet dinner as there were curries from ten different countries, but most of them were Asian. Yet it is still amazing to see how the taste differs across the continent of Asia. Now there's only so much one can eat at buffets so I did not try each and every dish present but I must say that from across the border I liked the taste of Goan Prawns. I could definitely tell that it had some coconut in it which was refreshing to my palate.
Nonetheless, for the most part, your girl likes to stay true to the roots and therefore, I must admit that my two favourite curries were the Butter Chicken and Daal Makhni. I just love the richness of both the curries and they were an absolute treat for my taste buds.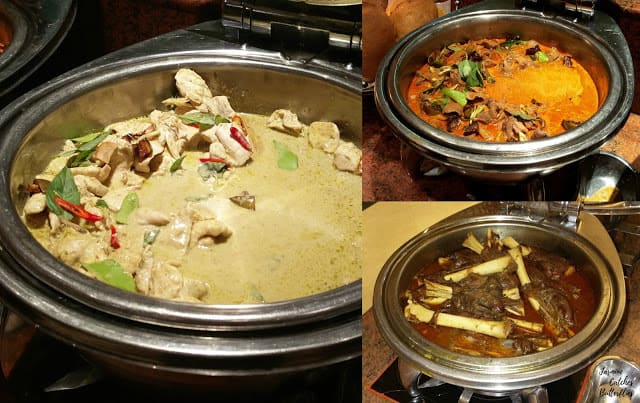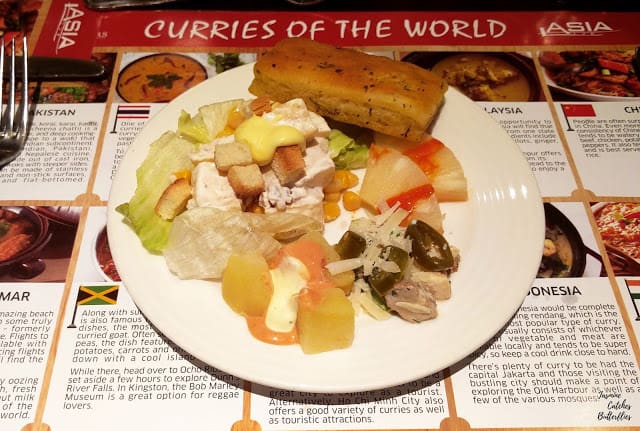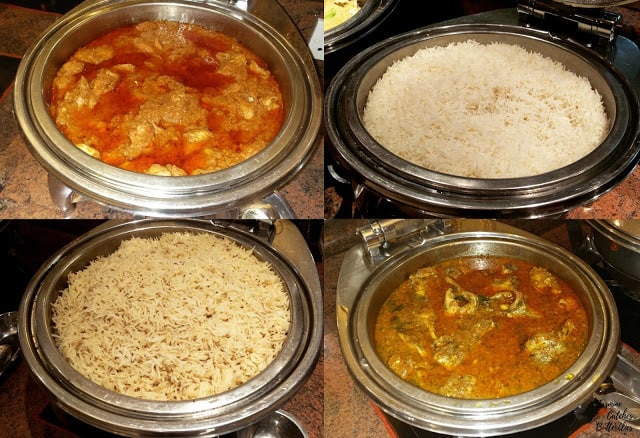 Butter Chicken Curry and Fish Curry
We had the option of choosing rice or naan with the curries and I am a roti person so I preferred to eat my curries with the naan. It just goes better with rich, creamy curries anyway. For salads and desserts, we had the usual options that Avari offers but I should mention that this time around we got a mango cheesecake which was so yummy!
All in all, it was an amazing weekend treat and for a unique experience like this 2300 PKR per head (exclusive of tax) is not bad. It ended on 27th August but definitely do follow Avari Towers on Instagram and Facebook to know when exactly they come out with something of the sort again.