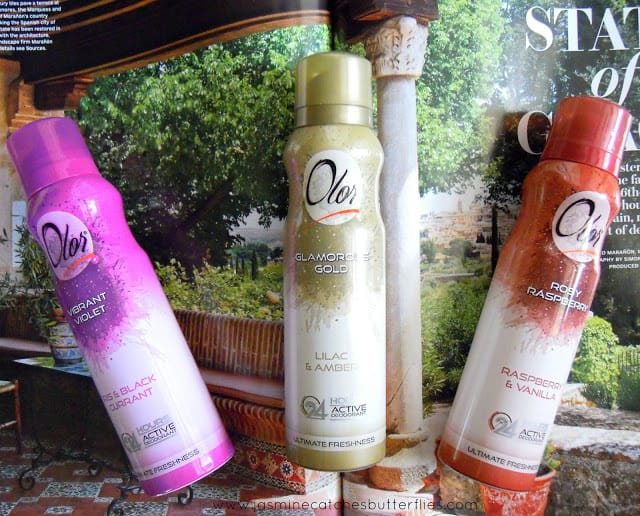 Olor Ultimate Freshness 24 Hours Active Deodorants
PR Sample*
Olor recently added three new scents to their Ultimate Freshness range and they were kind enough to send me all. You know I am quite a fragrance freak so I was excited to try these and even slipped one in my university bag. The new deodorants are called Glamorous Gold, Vibrant Violet and Rosy Raspberry. I find the shape of the bottle quite chic and the splash of colour adds a fresh look just as the name suggests. The brand seems to be obsessed with fruity and floral scents as even the rest of their range revolves around these. So, in the broad view, all three scents are sweet, strong and feminine yet they differ from each other and can sketch out the natures of three totally different women.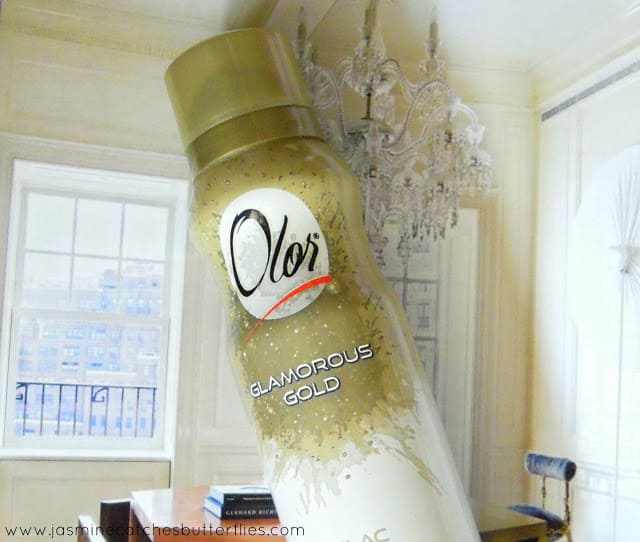 Glamorous Gold is the lightest of all and also the most feminine one. With Lilac and Amber, it represents an elegant lady taking a stroll down a flower garden during the daytime.
Vibrant Violet with Iris and Black Current could be the headstrong woman, possibly the star athlete or even a confident entrepreneur. This is the strongest one in the lot and therefore, smells more mature in comparison.
Rosy Raspberry is the sweetest and fruitiest scent which portrays more of romantic girly girl who maintains scrapbooks and enjoys slumber parties. Since this contains vanilla it reminds me of desserts.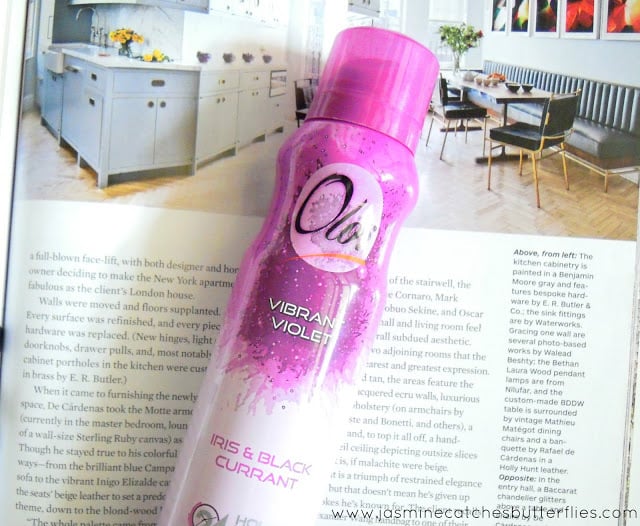 I personally enjoy light floral scents so Glamorous Gold has to be my favourite one. Overall, since these smell natural and are quite strong, I stick to only a couple spritz because otherwise these can be headache or nausea inducing for me. However, don't be alarmed since these tone down within minutes and feel the strongest only initially. It won't be fair to comment about the freshness since I haven't worked up a sweat in a while but the scents do fade throughout the day.
Not many of us read our labels but I am happy to see that Olor is an eco-friendly brand as the bottles are recyclable and the deodorants are ozone friendly.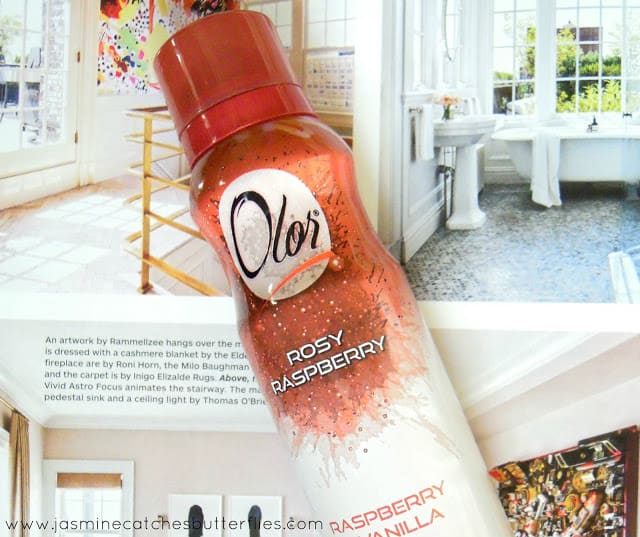 Price: 195 PKR


Quantity: 150 ml
Availability: You can find Olor at your local supermarket or shop online at just4girls.pk with 5% off by using the code 'J4GJB5'.
Which Olor deodorant do you identify with?