Being a food enthusiast, I was over the moon when I was invited to attend the Italian Food Festival at Avari Towers. Let's be real, we have all grown up loving pizza and pasta and I am sure I was not the only one who anticipated this food festival at Avari, ever since they have started doing such festivals more often.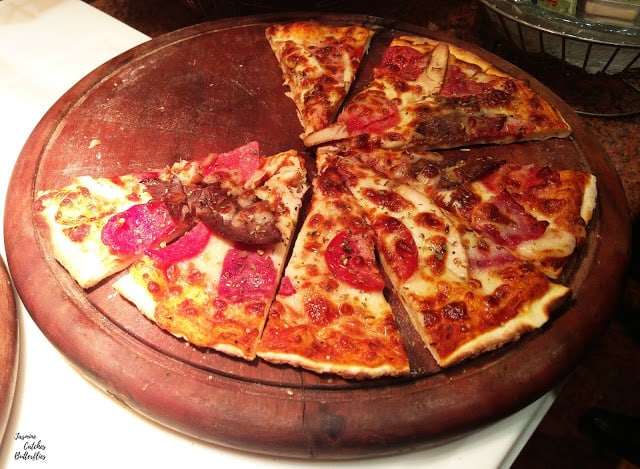 Stone Baked Pizza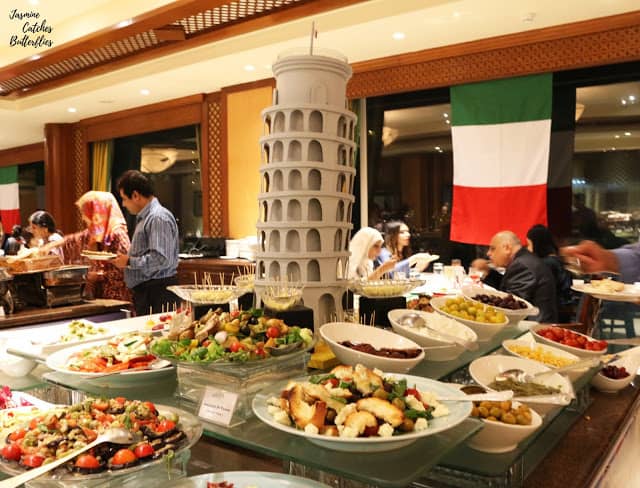 Leaning Tower of Pisa and Salads
Before we get into the details of what was on the menu, I would like to mention that I did notice that the number of dishes in the buffet was lesser than usual. I did not know what to expect for salads but there was a good variety and everything was fresh and light. I definitely expected a lot more for the dessert, though. That being said, having lesser but some of the finest dishes on the main course menu did allow me to try out most of them. I was also pleasantly surprised that I was pretty much drawn to all the dishes. Otherwise, I am not that eager about trying out meat dishes which I am not familiar with, but there was nothing like that on the menu this time around.

In salads, I noticed extensive use of cheese and tomatoes but most of them were dry salads or only had a light dressing. There was not a vast variety of them but usual dressing and toppings like thousand island sauce and sweet corn were also present.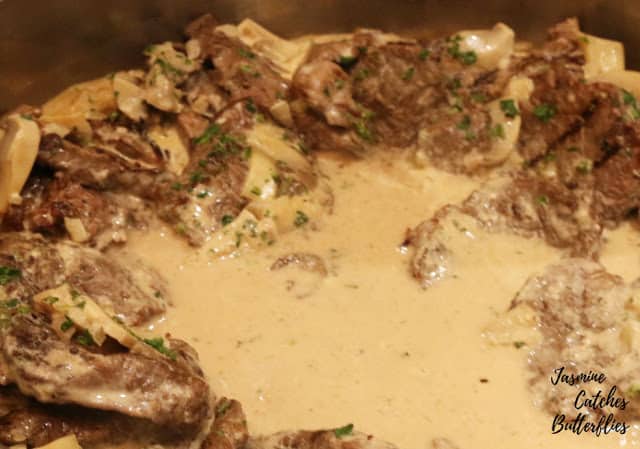 Beef Steak
Chicken Al Valdostana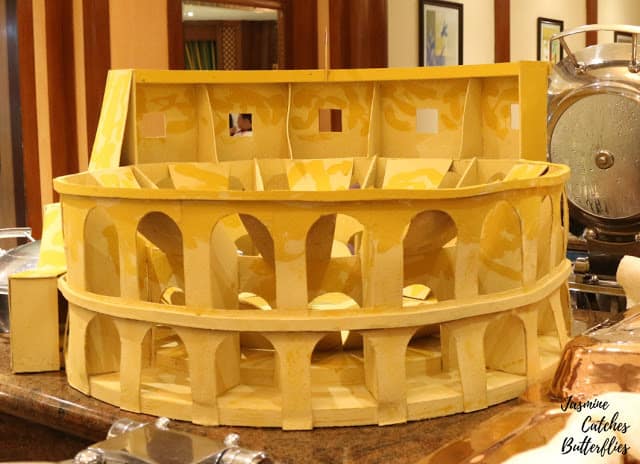 Colosseum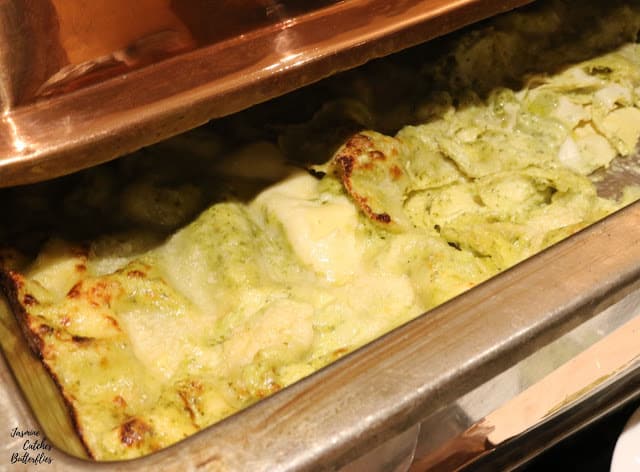 Lasagne Pesto Genovese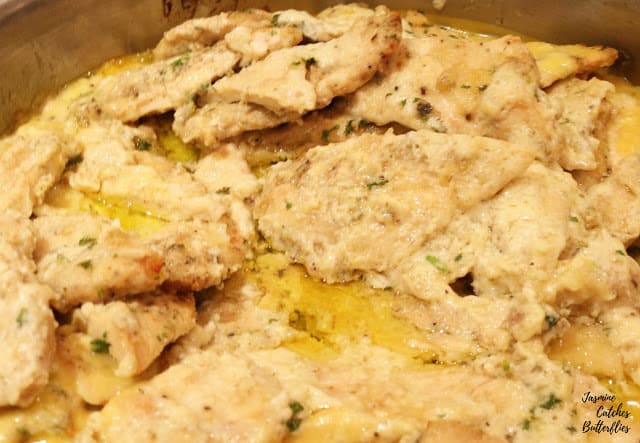 Chicken Al Limone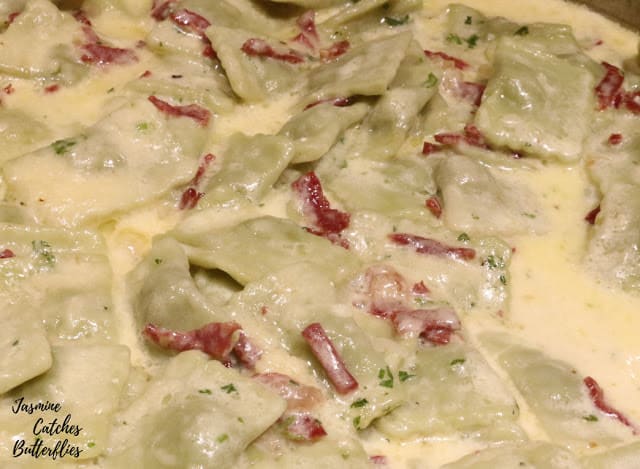 Spinach and Ricotta Ravioli in Cream Bacon Sauce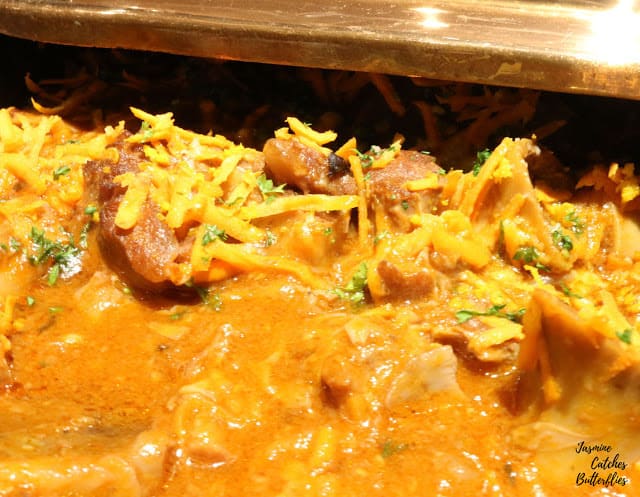 Veal Osso Bucco Gremolata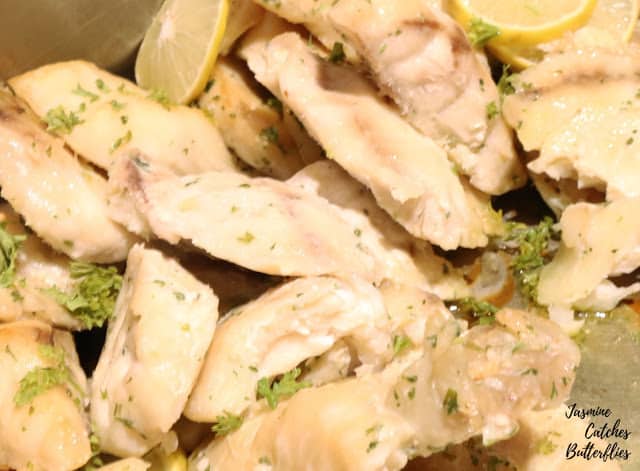 Oven Baked Fish with Lemon and Olive Oil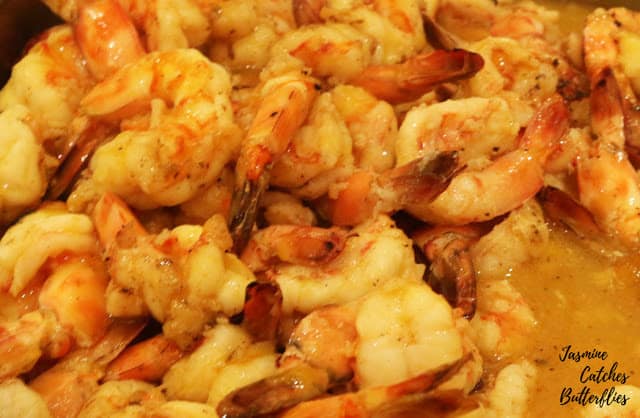 Prawns in Orange Sauce
Moving onto the main courses, most of the dishes were cream and cheese laden, which made them absolutely scrumptious. I enjoyed the Lasagne Pesto Genovese, Chicken Al Limone, Chicken Al Valdostana and the small and creamy Spinach and Ricotta Ravioli in Cream Bacon Sauce. That bacon was halal by the way as pork is not eaten in Pakistan. There were Prawns in Orange Sauce, Oven Baked Fish with Lemon and Olive Oil, Roasted Potatoes with Rosemary, Beef Steak, which had a really creamy sauce to go with it and Veal Osso Bucco Gremolata. There was also Spaghetti Calabrese and you could sprinkle as much parmesan on top as you wanted! My favourite, of course, were the thin crust, stone baked pizzas. Now, these were vanishing quickly so every time the platter was refilled, there was a different pizza. But like pizza is pizza so I devoured them all.
Finally, coming to the dessert, Avari always has a huge selection to offer on the buffet but my only gripe ever is that most of these desserts like caramel pudding, chocolate cake and cheesecake are typical and always present regardless. I personally really love the cheesecake at Avari as it is always light but full of flavour. As for Italian dessert, there were only a few options but luckily those included moreish Tiramisu.
The Italian Food Festival was a dream come true, but I just hope next time it would be even better. This buffet dinner was priced at 2300 PKR, exclusive of tax and while I think it was a good value for money, I was not satisfied with the service that night. Usually, we are served beverages of our choice as we dine, and this was the case this time around too. However, I requested for a glass of pina colada FOUR times and I still was not served any while I saw the same waiters taking trays of beverages to other tables. It was a Saturday night so the restaurant was bustling but it was still not unusually busy so I felt quite disappointed about that, especially because asking four times is a lot.
Anyways, the food was great and I am glad I got to eat some of it again this Sunday. You will be seeing another Avari Towers post next as we spent the weekend enjoying the gym and spa there, so stay tuned.