One of the things that I really wanted to do after graduating was to join a gym for maintaining my own health and fitness. I could not sign up previously because I only got free just as the gym hours for ladies ended at my local gyms. However, I am still sitting behind my laptop with a paunch (not really!); I recently got the chance of visiting
Olympia Gym and Spa at Avari Towers
. Even after graduation, I have been extremely busy so a day out especially for gym and spa was not only refreshing but motivating too.
So last Sunday, I along with a few other bloggers were invited by Avari Towers to spend some quality time while chilling out at the Olympia Gym and Spa. After a little bit of socializing, my first instinct was to dive into the big blue POOL. However, that morning I had actually left my house in a rush so I was underprepared to take a swim. Besides, later on, I found out that the pool is only open for men and children on Sundays, so I had no regrets. I am sure the male bloggers enjoyed themselves.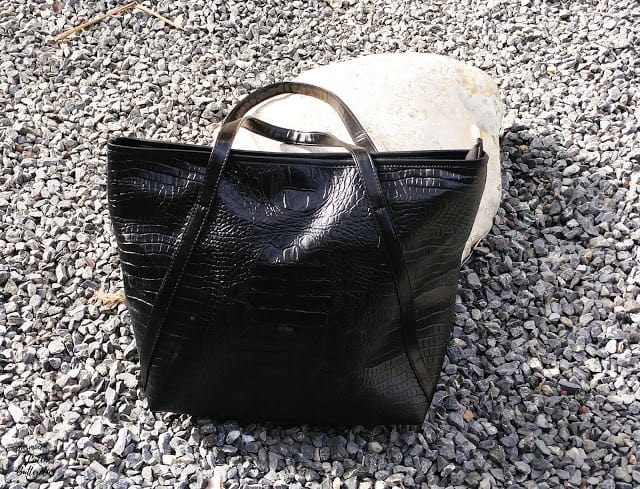 Crocodile Embossing Faux Leather Shoulder Bag
PR Sample*
I am a noob when it comes to gym and I have not been to one in ages so I wore tennis shoes instead of joggers and carried a shoulder bag instead of a proper gym bag, but things worked out and so did I. Luckily, I had packed my workout clothes and this faux leather shoulder bag from Rosegal* is quite spacious to lug around important stuff and things as big as my DSLR along with other essentials like wallet, sanitary supplies and makeup.
The Olympia gym might not be enormous, but it is still well equipped and I was impressed by the cooperative attitude of the gym instructors. Initially, we were just fooling around on our own, checking out the equipment, but as soon as one of the instructors saw me struggling on the weight lifting bench, he was by my side. Even though I was just trying to get a good photo, he guided me how to position myself (so that I don't look like a noob). Anyways, what I really did included cycling and leg press.
After the gym, we headed to the spa and dipping my exhausted legs in the jacuzzi felt soothing. The Olympia spa has the facility of jacuzzi, steam, sauna and massage. Due to time constraints, I only sat in the jacuzzi for half an hour and had to directly go for the brunch.
So this brunch is actually called Sunday Munch and its held at Asia Live every Sunday. If you have been reading my blog for a while, food festival posts, in particular, I am sure you already know that Asia Live is a restaurant within Avari Towers. There was a huge buffet set up, which had more food than the cultural food festivals. Since there was Italian Food Festival that week, I was delighted to see all the Italian cuisines once again. However, there were lots of other options which included dishes like chicken chili, beef chili. garlic rice, spring rolls, Chinese dishes and even sushi. The dessert bar was also bigger than usual and I absolutely had a ball while devouring cheesecake, fruit bread, muffins, and the list goes on.
If you follow me on my social media, I am sure you witnessed how much I had enjoyed that day as I posted stories on Instagram and Snapchat! It was a Sunday well spent for me and I would definitely recommend you to take a day off and enjoy yourselves too.