Doner and gyro are two popular street food in Germany, especially amongst Muslims since these are the only meat dishes which are halal and easily available there. So even though doner belongs to Turkey and gyro belongs to Greece,
Berlin Doner and Gyro
has brought home the scrumptious taste from the streets of Berlin for the foodies in Karachi.The food chain is fairly new in K-town but has still managed to open three outlets and I happened to visit their newest one in
LuckyOne Mall
recently. Spoiler alert, I absolutely savoured something that I never even thought I would enjoy! Keep reading to find out what exactly.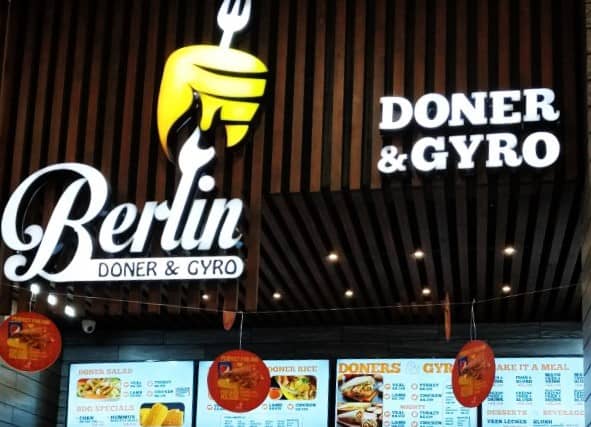 Berlin Doner and Gyro offers four types of meat so you have plenty of choices to pick whatever you like or are in the mood for.  There is something for everyone since you can get your doner and gyro with either chicken, lamb, veal or turkey. The prices, of course, do vary depending on what you opt for but the chicken costs the least and the turkey costs the most as far as I can recall.

All of the meat is imported and is of premium quality. I also love the fact that the food is handled and cooked hygienically. It is not at all greasy and the meal itself seems pretty light since most of the sauces are yogurt based and do not contain mayonnaise. However, it is actually quite filling as you do get a good serving.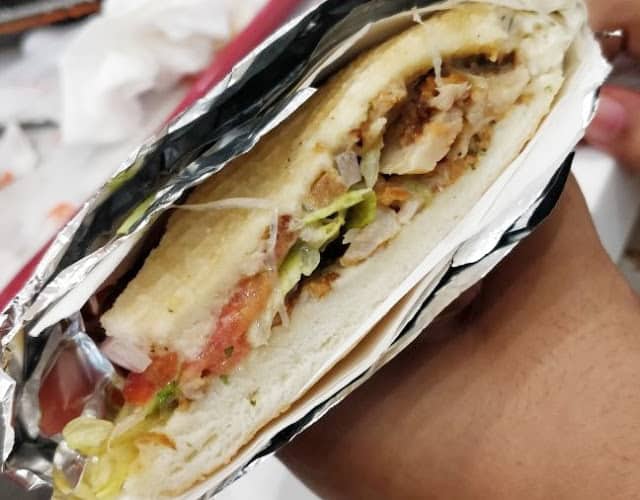 Doner from Berlin Doner and Gyro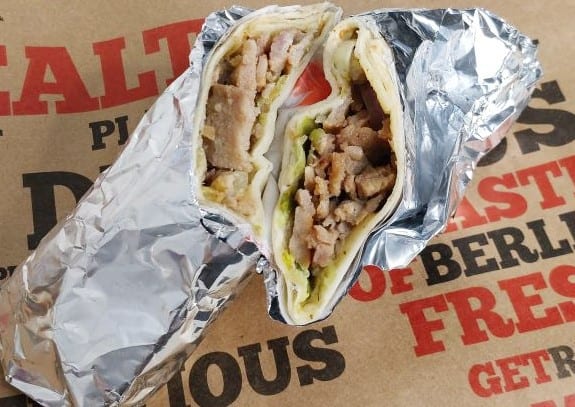 Gyro from Berlin Doner and Gyro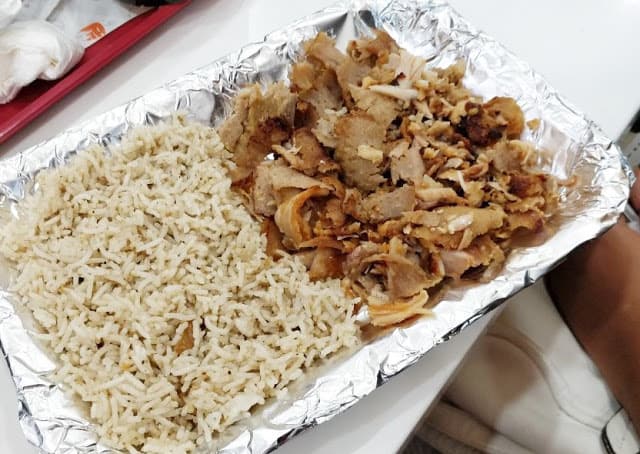 Doner Rice from Berlin Doner and Gyro
I got the chance of trying lamb, veal, and chicken doners and gyros and even though I always prefer chicken or veal over lamb, I was surprised how much I loved the taste of lamb gyro and it is safe to say that I would go back for just that if nothing else. I guess I loved the lamb because it was juicy and did not have any stench. Also, these gyros did not have a thick wrap and instead were made out of paper thin chapati like bread. I definitely like the thin wrap better.
The doner was served in a sandwich and it was yummy as well. It had that hint of salt that doners are known for. If you are more of a rice lover, you can totally get doner rice from Berlin Doner and Gyro as well.
So I would definitely recommend you to grab yourself a doner or gyro from Berlin Doner and Gyro and while you are there, also try out their fries and raspberry slush. Thank me later!