A soap that's not a soap? You have read that right! I stumbled upon Foamie by chance, while walking through the skincare aisle at Müller one day. To be honest, I would have never picked it if it was not on sale that day. After all, €4.95 is not cheap for just a small 80 g soap.
Growing up, we did not have access to fancy face washes, and I learnt it the hard way that my dermatitis stricken skin was worsening due to over-drying soaps. There came a point when I was just relying on cleansing milk to clean my skin as even the most advertised face washes were full of harsh chemicals and perhaps, were better suited to someone with oily skin.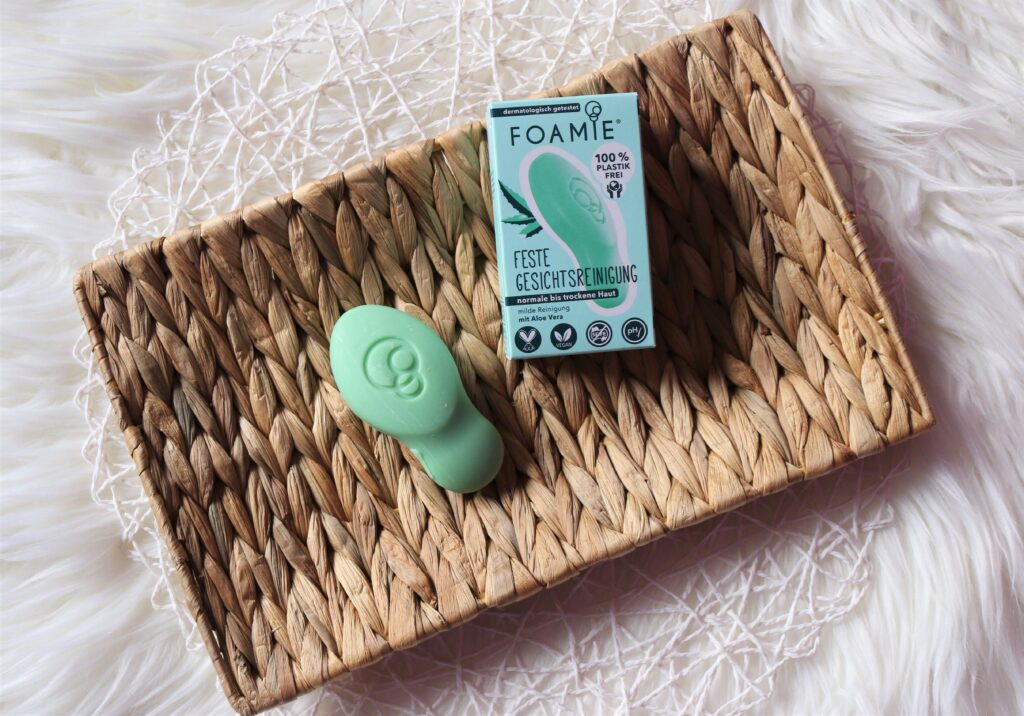 The only soap I ever liked was Oilatum, recommended much later in my teens by a dermatologist, but once that too went short in the market, and my hunt for a new face wash had resumed and to be honest, it hardly ever ceases. In recent years, I have had access to some nice soap-free face washes like Klairs Rich Moist Foaming Cleanser, but it is still not always easy to get my hands on them as most of my go-to ones are not readily sold in stores in Pakistan or Deutschland.
So that being said, Foamie turned out to be an amazing discovery. I got my hands on the Foamie Aloe You Vera Much which is made for Normal to Dry Skin. It has a mild pleasant scent and also contains almond milk which makes it more soothing and moisturising. I personally find this pH-optimised soap to be really gentle on my skin and I love how it leaves my skin feeling soft and supple.
On top of that, it has an ergonomic design so it fits really well in my hand and a little goes a long way. As the name suggests, Foamie lathers up quite a bit with just a small amount of water. All that amazing-ness without the harshness of an SLS laden soap!
For those of you who are new to makeup, just a heads up, do not expect this or any such face wash/cleanser to directly wash off all your makeup. This is not made to break down makeup products or even sunscreen. It is only ideal for removing any leftover residues of your other cleansing products. Therefore, only use it as a final step in your evening skincare regimen, once you have properly removed your makeup with micellar water or oil-based cleansers. However, you can use it first thing in the morning for washing your face.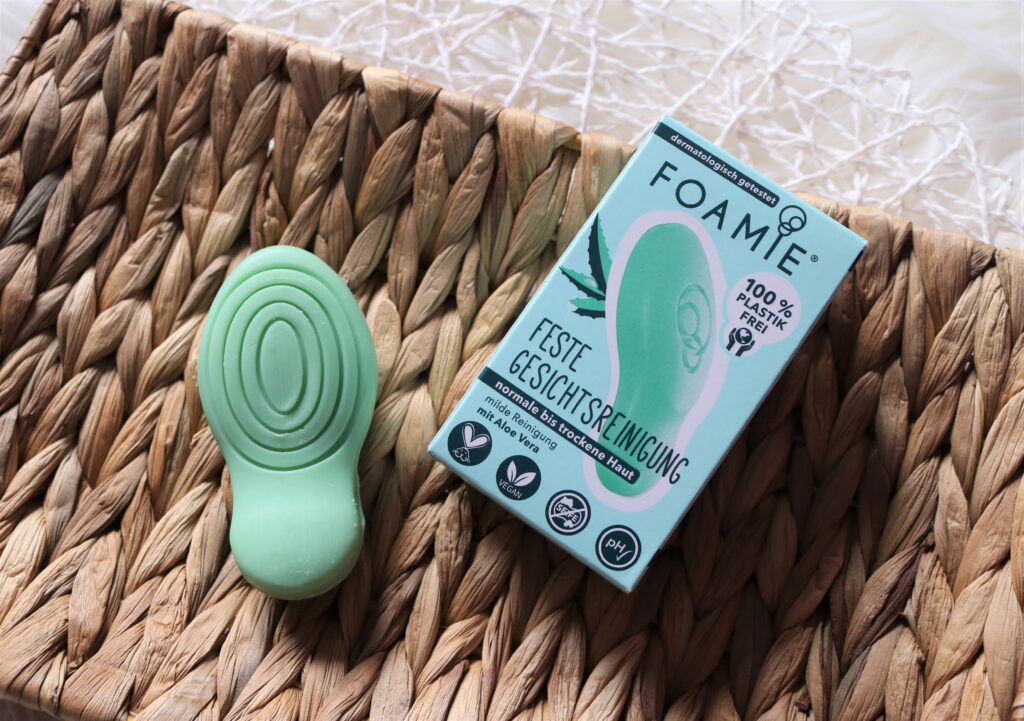 I believe Foamie is a German brand as it's made in Europe and I could only find it in German packaging online. It is vegan, cruelty-free and has a promising range of soap-free and plastic-free facial cleansers, bath soaps and even solid shampoos. My oily skin gals should check out their Charcoal facial cleanser.
You can get it in-stores and online at dm, Müller, Douglas and Flaconi.