Dark circles are such a bane of my existence that concealing them alone helps me in avoiding uncalled for pity and insensitive remarks like, "are you ill?" or "you look tired", and I feel like yelling back out of frustration, "NO!! I AM JUST NOT WEARING MAKEUP AND I HAVE GHOULISH DARK CIRCLES".
I have had dark circles for a really long time now and I believe in my case it is hereditary. So, I have tried a lot of different ways of getting rid of them but failed to succeed. Therefore, in this post, I am breaking down for you why eye creams are not a good investment particularly for dark circles.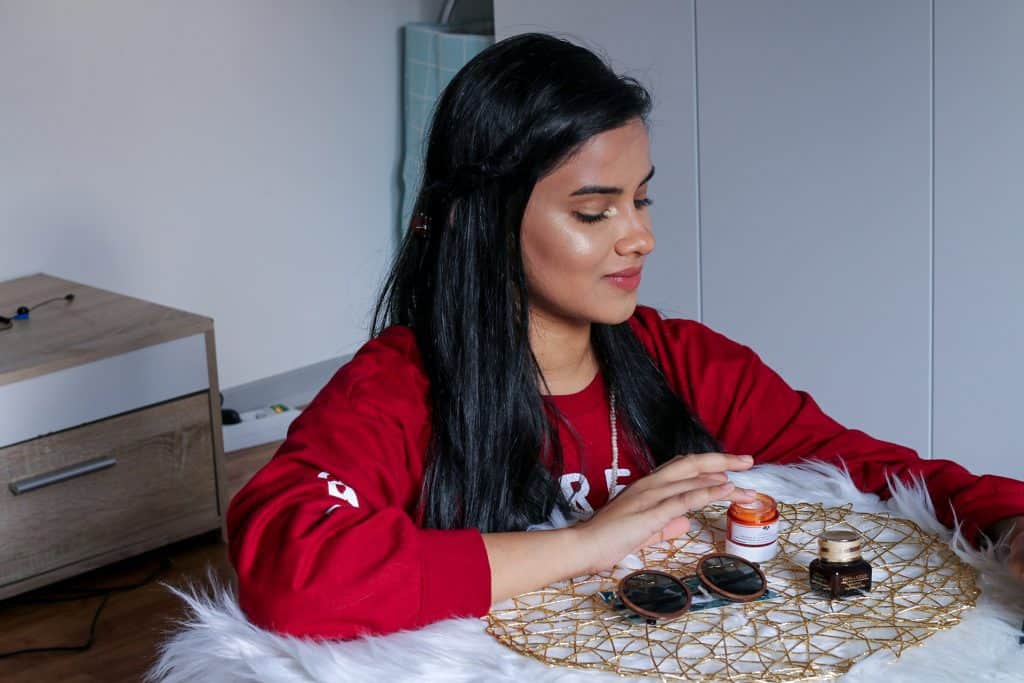 Garnier Eye Roll-on
My bouts with battling dark circles started with Garnier Eye Roll-on which seemed really cool and was "cooling" under the eyes as well but it did absolutely nothing in erasing my dark circles whatsoever. So I chucked it out of my stash.
Price: 14 € / 15 ml
Filorga Optim-Eyes Lotion
Soon after, I got my hands on some Filorga skincare samples. While I really love most of their products, including the Filorga Optim-Eyes Lotion, which is a great eye makeup remover, the Filorga Optim-Eyes eye cream just did not cut it for me. After going through a full bottle, there was still no visible difference in my under eye situation.
Price: 49 € / 15 ml
Estée Lauder Advanced Night Repair Eye Supercharged Complex
Fast forward to last year, I decided to splurge on Estée Lauder Advanced Night Repair Supercharged Complex because when all else fails, luxury skincare comes to rescue, right? Wrong! 9/10 times it turns out to be a scam. I am saying this based on my experience with a fair share of luxury skincare. It is easy to make good skin look flawless, but the real challenge is to fix bad skin, which has stuck with me longer than most of my friends.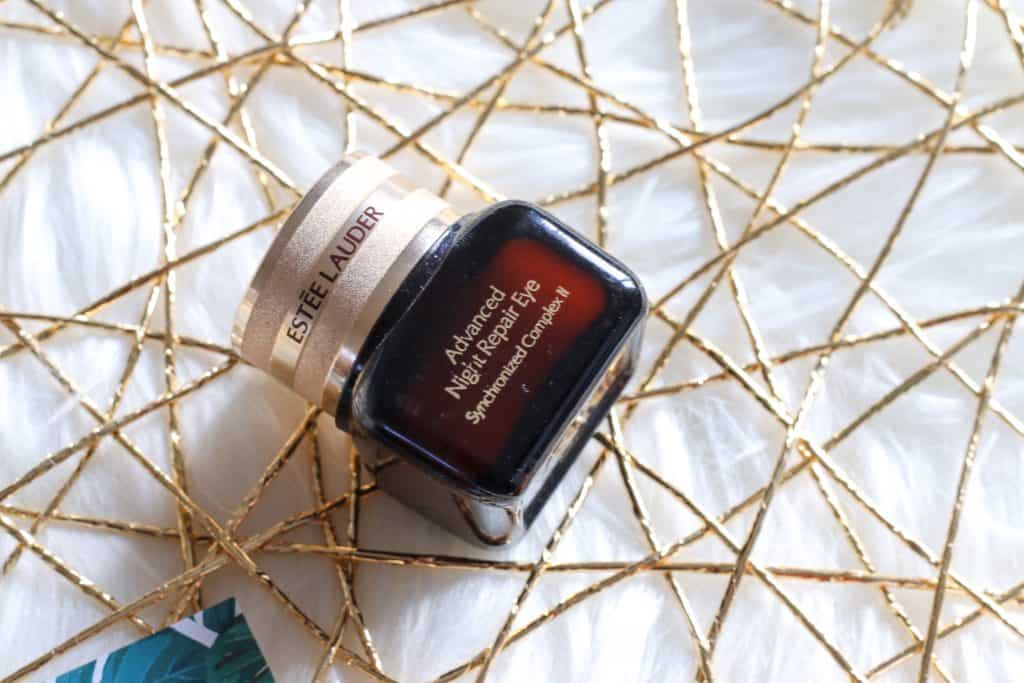 Anyways, I religiously used the Estée Lauder eye cream, day in and day out. It claims to protect your under-eye skin against UV radiation and blue light emitted from smartphones, TV, etc. So this eye cream is basically supposed to diminish any signs of ageing and also dark circles. However, after pretty much using more than half the pot, I still did not see even an iota of difference in the tone of my dark circles.
Price: 63 € / 15 ml
Ole Henriksen Banana Bright Cream
After using Estée Lauder, my belief in eye creams started wavering and I looked up several videos, did more research, even spoke to my dermatologist and all of them confirmed my doubts.
However, shortly after, Ole Henriksen skincare took the beauty world by storm. All the bloggers were talking about it and therefore, the Ole Henriksen Banana Bright Cream, in particular, caught my attention. Now you know, most of these fancy brands are not readily available in Pakistan and one ends up paying a lot more while ordering from Facebook sellers.
I decided to be patient back then but once I moved to Germany, I found myself toying with the idea of getting it again. However, soon I realised that Ole Henriksen is also not readily available in Germany so getting it shipped from elsewhere would still cost a lot. Since I am on a student budget, I really was not in the mood to fork out the cash.
Price: 34 € / 15 ml
Origins Ginzing Refreshing Eye Cream
So I started looking for cheaper alternatives this time and came across a cult classic; Origins Ginzing Refreshing Eye Cream. Back in the day, Origins also gained a similar hype as Ole Henriksen. For years, I have seen people swear by the brand, so the impulsive buyer that I am, when I found a good deal on the Origins eye cream on Flaconi, I did not think twice.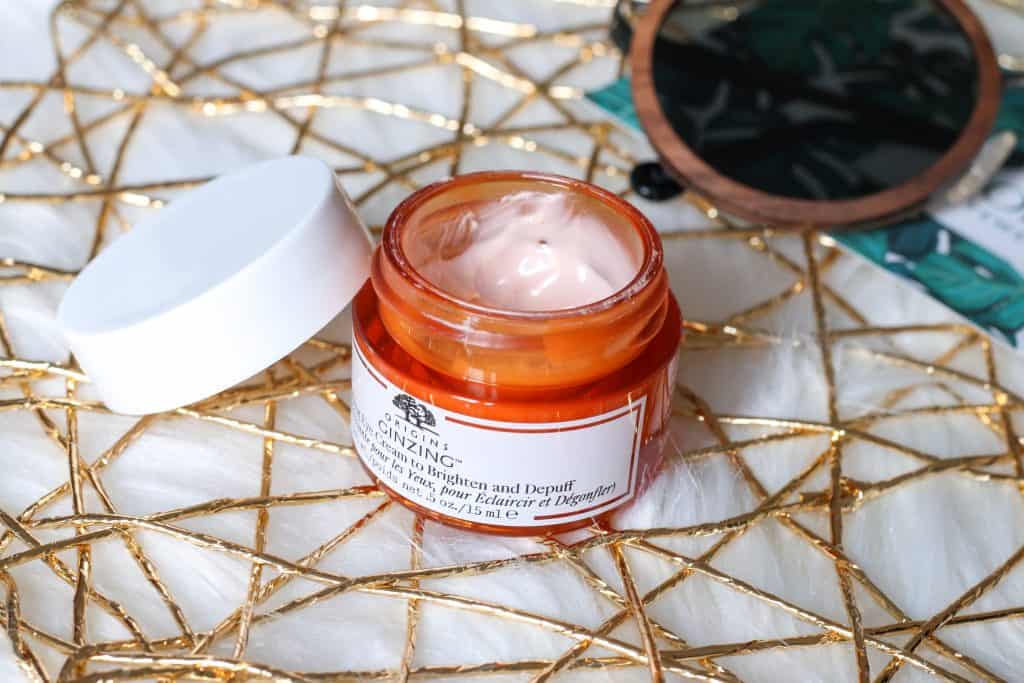 Just like the Estée Lauder eye cream, I have been using this Origins eye cream nonstop for the past several months. Result? Nothing. Na-da. The catch with eye creams like Origins Ginzing Refreshing and Ole Henriksen Banana Bright Eye Cream is that they contain a little bit of tint.
Price: 27 € / 15 ml
So while you keep reading the word, "bright" in their descriptions and also sponsored reviews, all it really means is that it can only help in concealing your dark circles just like makeup. I was a fool to not realise this soon enough, but also, the tint these brands add, only works for fifty shades of caucasian and not for any of the brown baddies like me.
My advice to you is to save your money and get more sleep. The science behind your dark circles is that once the blood vessels in your under-eye region break because of you being naughty until wee hours or you did not win the genetic jackpot, it is difficult to restore them without some sort of cosmetic surgery. You can find out more about them in Dr Dray's videos.
Meanwhile, to alleviate your dark circles, you can try some temporary desi totkas and to prevent them from getting any worse, you should apply a lit bit of sunscreen under your eyes. Also, always wear your sunglasses when heading out!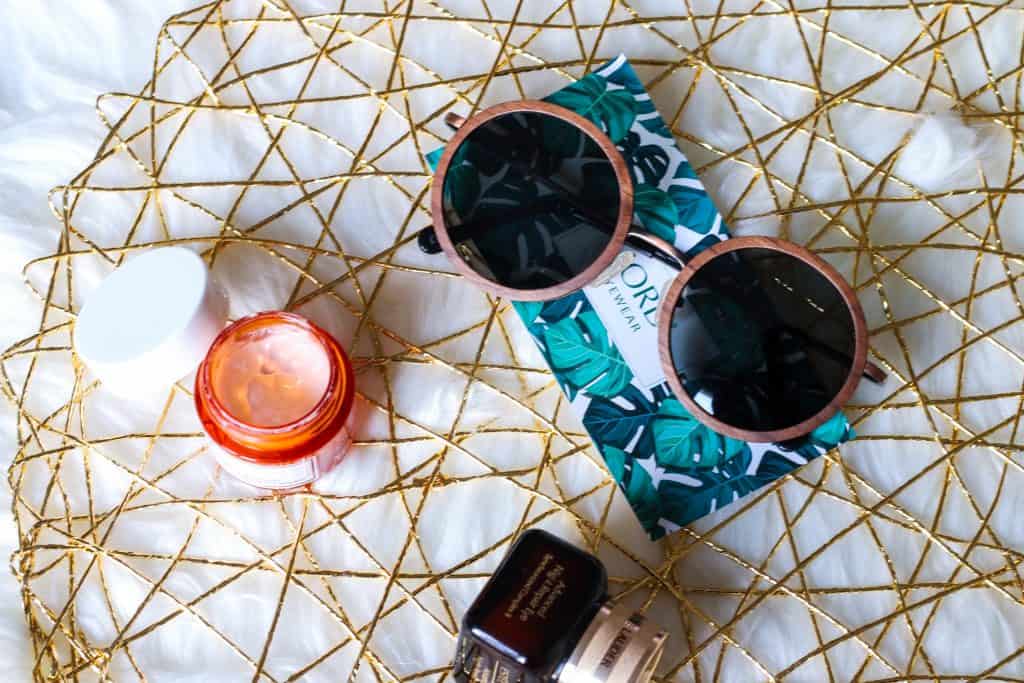 Speaking of which, Jord Watches has been really kind to sponsor a giveaway for you guys. The lucky winner would get a $100 coupon code to redeem on their website. Just click here to enter.
Jord has an amazing collection of wood watches and sunglasses, just like the one in the photos. Their products are made out of organic materials and every piece is unique in itself. You definitely need to check them out for yourself!
Back to the point, I have seen several skincare enthusiasts deem eye creams as unnecessary and I agree, eye creams are a waste of your money.