It's no secret that I am always on the lookout for everyday fragrances and I must say Adidas never disappoints. Not only Adidas body sprays and perfumes affordable, but their usual selection is also right up my alley; fresh and not sickly sweet! Saw this Adidas UPLFT for Her Eau de Toilette on sale in dm (German drugstore) and had to get it.
The mesh net design that screams sporty chic in the yellow packaging of Adidas UPLFT instantly drew me towards it and I was not one bit disappointed by the scent either. If I have to tell you what Adidas UPLFT smells like, I'd say think about MUSKY but FRESH. This really sums up a sporty scent in my mind. The yellow mandarin and bitter orange make up the top notes, while the heart notes are mainly floral due to the addition of rose and lily of the valley, and last but not the least, cedar and musk contribute to the base notes.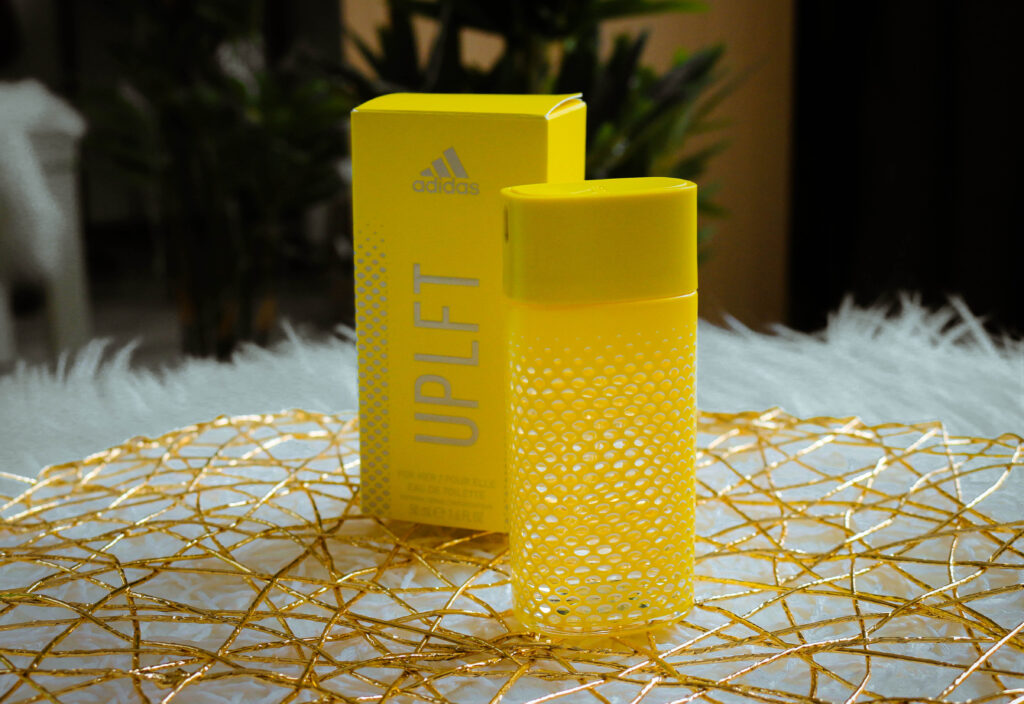 For me, this is a nice scent for daytime wear, especially during the summer months. The lasting power of the Adidas UPLFT is also decent and a couple of spritzes are good enough to get you through the noon. Adidas has another scent in this "sporty" range for women called UNLSH. While for men there are CHRG and STRK. I don't know what's up with the omission of vowels in the middle of those words though.
Adidas UPLFT Price, Quantity, and Availability: I do not remember paying more than €10 for my 50ml bottle on sale but apparently the original price is €24.95. Now that is a bit pricey and I certainly would not pay full price for this because you can certainly get similar options for much less. If you are in Germany, you can get your hands on Adidas UPLFT at most local drugstores and if you want to order online then check out Zalando or Flaconi.