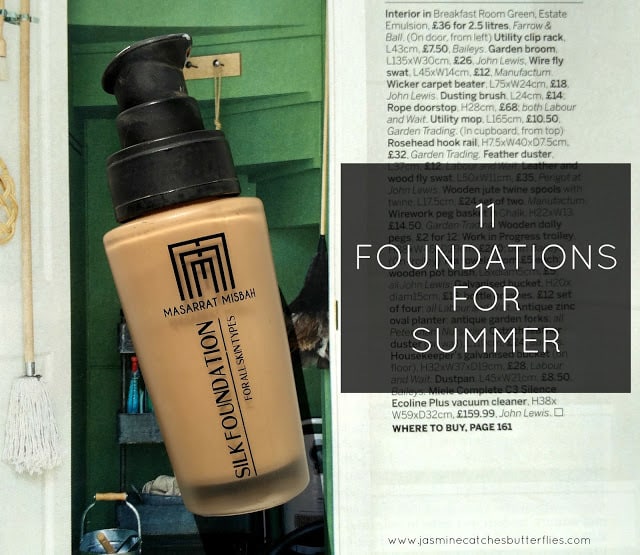 I frequently get asked for foundation suggestions and most of my readers are often concerned about how to keep their face from melting in the summers. I have a dry/combination skin and based on firsthand experience I can mostly be helpful to a certain extent on my own. So, this season I decided to team up with my favourite beauty bloggers from all across Pakistan to bring you a variety of suggestions for different skin types based on their reliable verdict.
Since I myself am more of a dry dragon I love dewy foundations like L'Oreal True Match Lumi all year round. You would only be able to relate if you have dry skin yourself that how much we actually appreciate greasiness (cringe). However for summers, to keep my makeup intact for hours in the humidity of Karachi, I like to use Masarrat Misbah Silk Foundation and this has become an obvious recommendation for the past year in the local beauty community. The shade range has been specifically designed to cater Pakistani skin tones and the formula itself is a bit mattifying. I find the coverage to be heavy and once on, your base won't budge. You can read my complete review for more details and swatches.

Now, I will leave you to my fellas and their opinions! 😉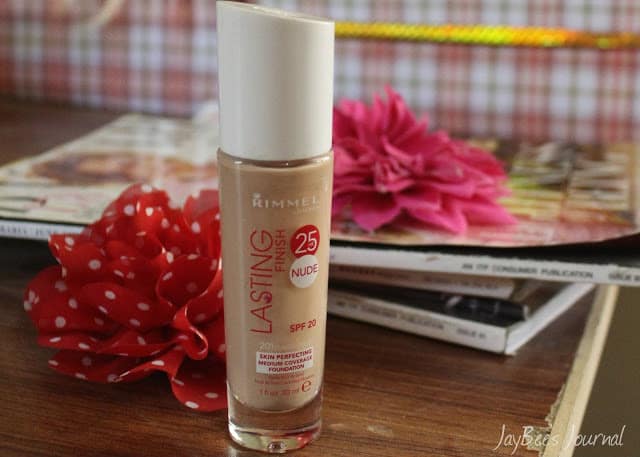 Rimmel Lasting Finish Nude
1. Rimmel Lasting Finish Nude
Here's a surprise, my skin is not perfect. It's extremely dry. Summer is the worst because I need something light yet moisturising. And then *bam* I discovered Rimmel Lasting Finish Nude foundation. It has a beautiful serum gel consistency, so it applies so smooth and hydrates my skin. You can use 2 layers for a medium coverage. I dot it all over with my finger and then buff it out with Real Techniques Buffing Brush. The finish is satin, which is perfect for summer I think. I can barely feel it on my skin and neither does it look like I'm wearing foundation. It doesn't make my skin sweaty or patchy. It lasts well in this summer heat. It's like second skin in its true meaning.
– Jabeen of Jaybee's Journal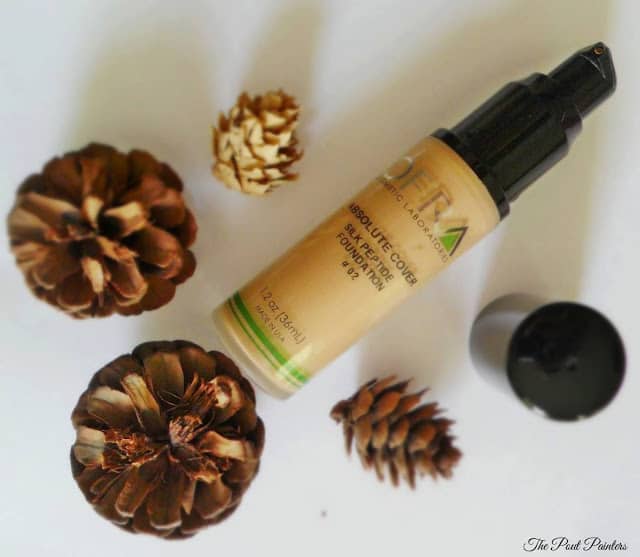 Ofra Absolute Cover Silk Peptide Foundation
2. Ofra Absolute Cover Silk Peptide Foundation
The Ofra Absolute Cover Silk Peptide foundation is our go-to for the summer because it feels literally weightless on the skin. It is a thin consistency liquid that sets almost like powder. It's great that it sets so fast (within seconds) and can easily be layered, although it has medium to high coverage so that is rarely necessary. A sponge is good for a sheer look while brushes work well for higher coverage. I have tested it in long sweaty summers and monsoon and am happy to report that I have not been disappointed once. I like using it with ELF face primer Clear, Catrice Prime and Fine powder and Ofra setting spray.
– Fizzah & Sadaf of The Pout Painters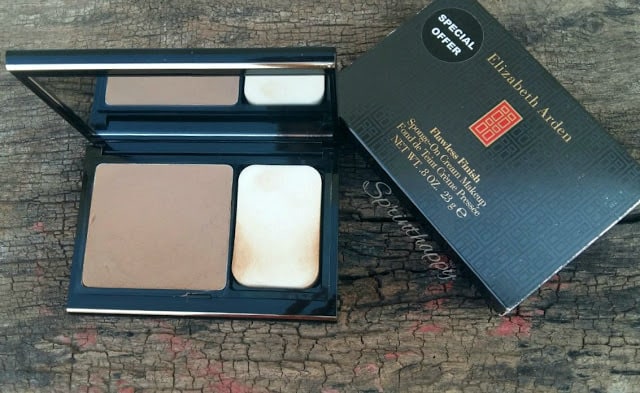 Elizabeth Arden Flawless Finish Sponge-On Cream Makeup
3. Elizabeth Arden Flawless Finish Sponge-On Cream Foundation
On occasions when I need a flawless and picture perfect face, I always reach for my Elizabeth Arden Flawless Finish Sponge-On Cream Makeup foundation in the shade Toasty Beige. It comes in a printed black and grey cardboard box, the usual Elizabeth Arden packaging and inside is a high-quality shiny plastic compact.When opened there is a mirror attached to one side and foundation pan and sponge are present on the other. I love the sleek shiny compact as it gives out the very high-end sophisticated vibe.The foundation itself is beyond words can describe, beautiful creamy moisturising texture that just melts into your skin effortlessly and leaves your skin looking fresh, healthy and glowing. It doesn't matter if you are using a brush, beauty blender, sponge or even your fingers you will be stunned at how perfectly it will blend. It is a medium to full coverage foundation with a nice smell. Available in a variety of shades to choose from, this magic foundation is appropriate for all skin types.
Priced at $37 at all leading beauty stores in the US and £26 in the UK, this product definitely has to be my Holy Grail Foundation.Try and see for yourself oh and did I mention that Queen Elizabeth is a fan of this brand! 😀
– Maria of Beauty Struck // Sprint Happy (Instagram)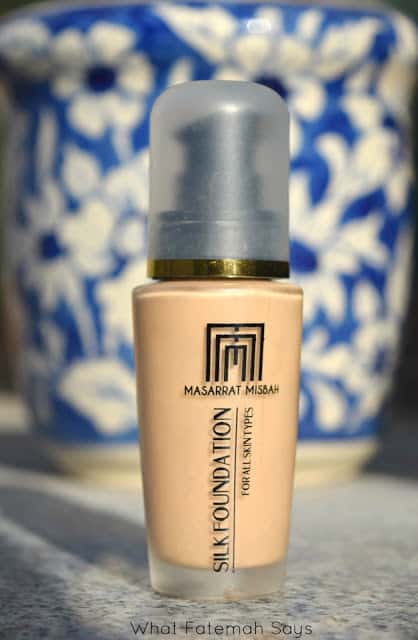 Masarrat Misbah Silk Foundation
4. Masarrat Misbah Silk Foundation
When it comes to foundations, I look for 3 main qualities; medium to full coverage, not heavy on the skin and stays on all day. Thankfully Massarat Misbah Makeup launched their silk foundations last year and since then I haven't gone back to any of my other foundations. The MM Silk foundation is super blendable whether I apply it with my fingers, brush or a beauty sponge and gives a very natural finish. For those who have been wondering whether it will suit your skin or not, let me tell you that this works on all skin types. If you have a dry skin, use a good moisturiser to avoid any dry patches, but if you have an oily or combination skin, just exfoliate and wear a good primer and you're good to go. Curious to know more? Read my detailed blog post on this foundation, here.
– Fatemah of What Fatemah Says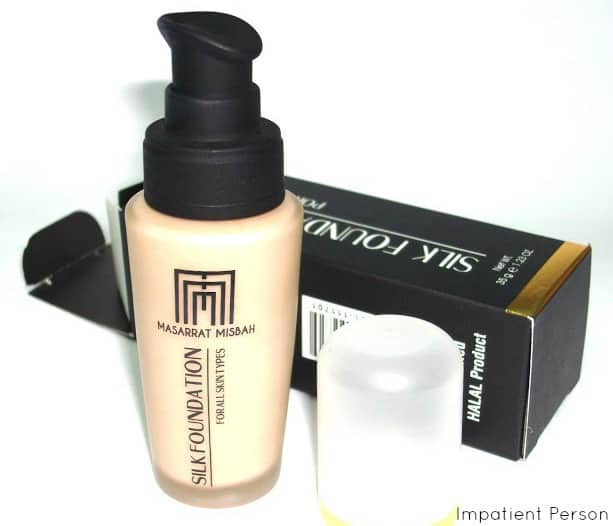 Masarrat Misbah Silk Foundation
I do have a lot of acne scars and blemishes, and I hide them on a daily basis. Instead of using a concealer, I use MM makeup's silk foundation in shade porcelain to do the job. It's my go-to foundation as it gives my skin a luminous effect and conceals everything. A lot of girls complain that it looks cakey on their faces; it is certainly thick in consistency, but you're not supposed to layer it up. Take a few drops and blend them with your fingertips to get that flawless look.
– Farah of Impatient Person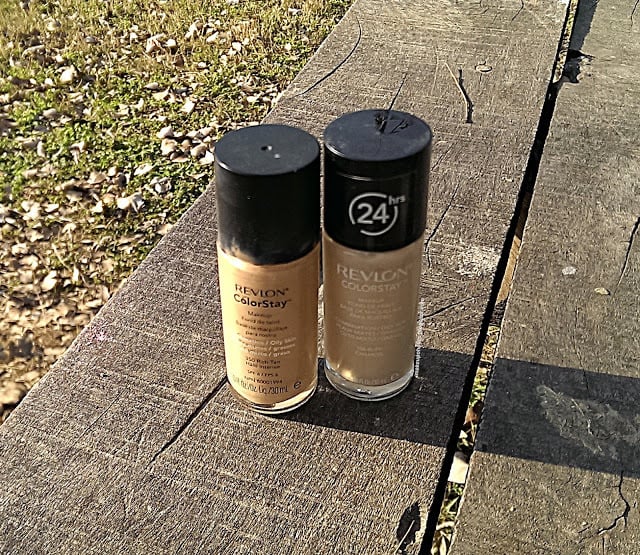 Revlon Colorstay
5. Revlon Colorstay Foundation (Oily/Combination Skin)
My holy grail Summer foundation pick: Revlon Colorstay Foundation Oily/Combination Skin
My skin is extremely oily and acne prone especially during summer season. So I am always in search of a foundation that controls oil and is sweat proof, gives medium to full coverage and is safe for sensitive skin. After watching youtube gurus raving about it I decided to try Revlon Colorstay Foundation Oily/Combination. Well, I must say I am very much impressed by the results. I have tested this foundation while travelling to different cities, night functions, day out with family/friends and this lives up to its claims successfully so far and looks best in pictures as well.
Best to apply with: RT Sponge
– Sana of Makeupholics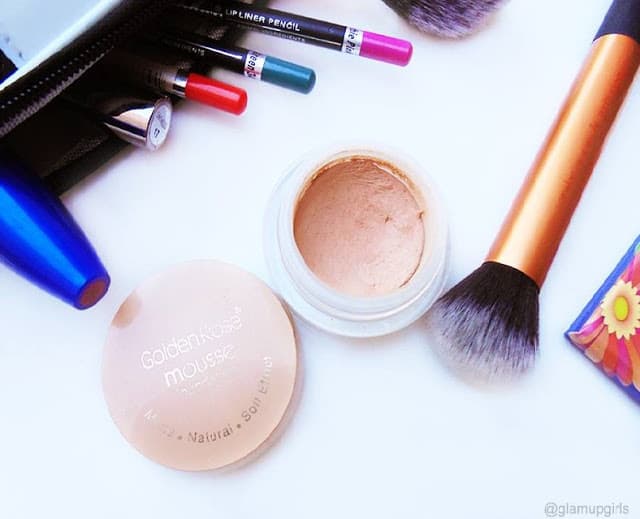 Golden Rose Mousse
6. Golden Rose Mousse Foundation
When it comes to hot summers mousse foundations are perfect for every day. I have been using Golden Rose Mousse foundation for quite some time and it certainly is one of the best I have tried. It gives matte, not flat, finish and the light airy formula is amazing. A little amount is enough to cover the whole face. I dab RT buffing brush in jar, swirl a bit and that will be enough for light to medium coverage. You can layer it up to get full coverage as well. It keeps my skin shine free for longer and gives the most natural look to survive the heat. The setting powder is not needed immediately after applying it but after 2 to 3 hours I do pat a bit of translucent or yellow loose powder to fresh up my face.
– Zubaida of Glam Up Girls
7. Maybelline Dream Liquid Mousse Foundation
The foundation I've picked as a favorite this summer to cater to my medium sized pores on both sides of my nose, oily T-zone and of course pesky little zits is the Maybelline Dream Liquid Mousse. I used the shade Pure Beige which is a little dark for me but thankfully it matches my forehead which is darker than the rest of my face. This foundation provides a flawless airbrushed finish whether it is blended in with a beauty blender, a brush or just my fingertips! The coverage is medium yet buildable. The best thing about the Dream Liquid Mousse is its natural skin-like finish and its ability to conceal minor imperfections while diminishing the appearance of pores. I love how it meshes with my skin and makes it look like I have nothing on!
Although it does turn slightly dewy after a while, it manages to keep my greasiness at bay and when set with powder the end result is even better! Longevity wise it's alright, would stay put longer with a good primer. Glad it lets my skin breathe.
– Zenia of Peplums and Petunias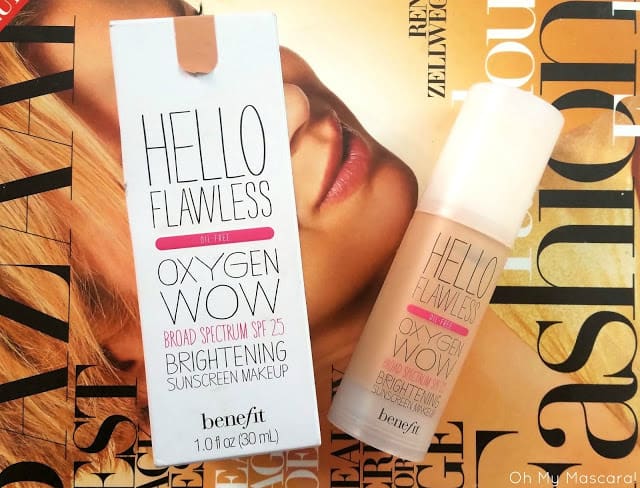 Benefit Hello Flawless Oxygen Wow Foundation
8. Benefit Hello Flawless Oxygen Wow Foundation
Benefit's Hello Flawless Oxygen Wow is my go-to liquid foundation. The best part is it comes with SPF 25. The bottle has a pump which is great because when you pump the product, there's something on the bottom that moves the product up so you can always see how much foundation you're left with. I usually squeeze 1/2 pump and blend it with my fingers as it is thin and watery so it blends super easily. It gives a light to medium coverage and feels super light on the skin. It is barely detectable. Has a dewy and silky texture and gives a beautiful matte finish. Doesn't settle into fine lines or break me out. It does tend to slip during hot summer days so you set it with powder and you're good to go but during winter season it stays put all day long. Try it! You won't be disappointed. For detailed review click here.
– Aesha of Oh My Mascara!
9. Revlon Photoready Airbrush Effect Foundation
I'm going to be honest, I don't own a drawer full of foundations with colors that match every season tan or natural complexion. For the record, yes I do get tan and that doesn't mean I get a fake one done, it means how my skin becomes darker when exposed to sunlight. I'm a freak about being as natural as possible and cannot stand the idea of making the skin look all cakey and un-breathable for hours. That's why I own just a few foundations with light/medium coverage nature and amongst them, I definitely have a favourite which I am going to unveil just now. Okay so, up until now ladies, my ultimate holy grail foundation is the "Revlon Photoready Airbrush Effect". This foundation gives the most amazing even coverage that I have ever seen a light coverage foundation give , it should be no surprise because the word "Airbrush" already suggests that but oh well, I'm always a little too ecstatic 😀 If you're a natural look junkie like me, feel no need to apply concealer above this.
The foundation has a perfect consistency, not too fluid nor too thick with tiny sparkles in it. Though I'm not much a fan of the sparkles but what I do to make it look matte is that I apply a mattyfying primer underneath or dab my face with a tissue gently after application (You can always cut the luminosity down with a translucent or pressed powder).The formula has a light-radiant technology for a radiant finish,is oil free and has SPF 20, but I would not recommend it to those who have oily skin as it would definitely make oil spurt out of your face. If you have dry skin, well congratulations on finding your magic potion! It does crease a bit around the sides of my mouth but I'll live with that as it's easily blend-able using fingers. The foundation stays intact with a smooth finish for good 5-6 hours.
– Maheen of Beauty Struck // Maheen Adil (YouTube)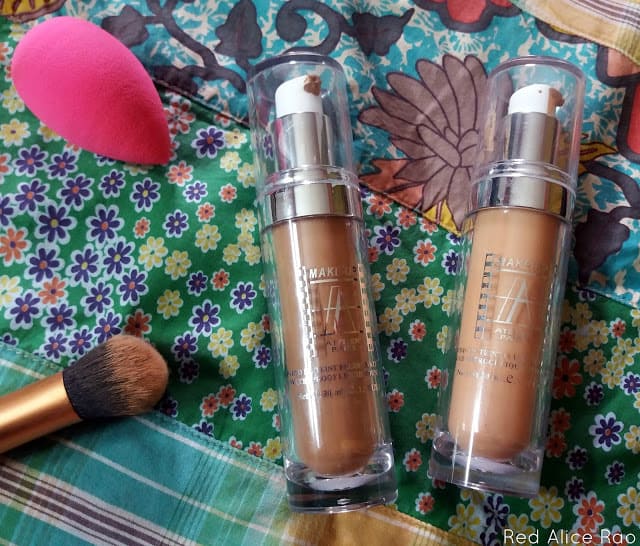 Makeup Atelier Paris Waterproof Liquid Foundation
10. Makeup Atelier Paris Waterproof Liquid Foundation
Wayne Goss deemed it as the best foundation in the world. Enough said? Well, one should know WHY it is so good. The brand itself is known for it's professional, high quality products. The foundation comes in 34 shades so you have more chances of finding your shade. I use two shades (FLW5Y – Gilded Honey and FLW3Y – Medium Ocre) mixed together because my skin tone is a mix of pink and yellow, a pain at times yes! The liquid formula is so light you will almost feel like you have nothing on. It has medium to full coverage and easily blendable. I do prefer using a buffing foundation brush rather than a Beauty Blender as it works well for me that way. Due to its matt finish, you can even skip the setting powder or just use under the eyes. It suitable for all skin types though I recommend that always moisturise no matter what.
This foundation is not just long wearing, it doesn't budge. I am serious. I did the shower test but please understand that rubbing my face was not involved for more natural "stuck in the rain" situation test. It didn't budge, yes I am repeating myself for more impact. Makeup Atelier is not cheap and this foundation does come with a hefty price tag of PKR.4200 but it is totally worth it for me. Summers are a breeze with my Makeup Atelier Paris Waterproof Liquid Foundation. It can be ordered from Academy of Aesthetics.
– Maliha of Red Alice Rao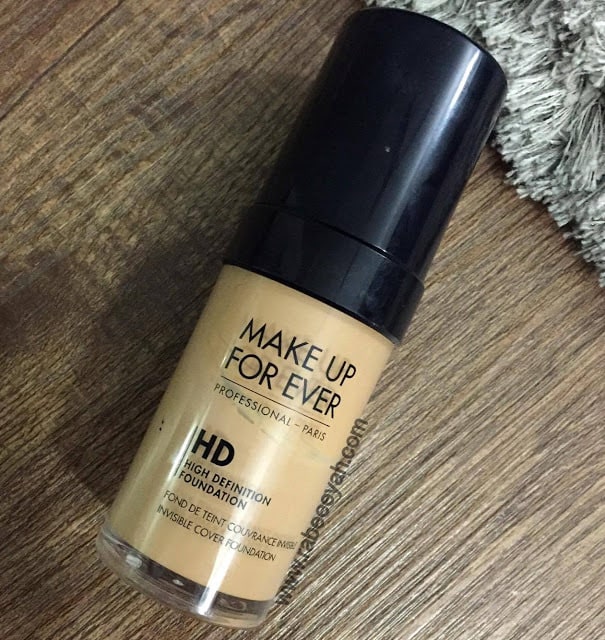 Make Up For Ever HD Foundation
11. Make Up For Ever HD Foundation
My holy grail summer foundation or I'd rather say the only foundation that I use all year round is Make Up For Ever HD Foundation in the shade N125. The texture of the foundation is thin; not too runny nor too thick, and is super lightweight on the skin. It blends effortlessly, looks natural and its light weight makes the skin look flawless & glowy, instead of making it look like it has a layer on the skin which you call "cake". In summers it is my most used because it lets my skin breath instead of congesting it. Whenever I have used this foundation, I have always received compliments about how good my skin and foundation looks, which makes me love it even more.
– Rabeeyah of Rabeeeyah
Massive thanks to all these twelve wonderful ladies for this collaboration. I did not expect to get ELEVEN different foundation suggestions but I am pleased to see what they have helped me in putting together as I am sure a lot of you guys would find this summer foundation guide helpful even in the years to come.