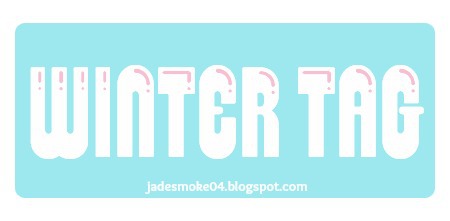 As the temperature drops, so does my resistance to it and to be honest, I've had enough of the winter already!

Recently, I was tagged by the lovely Fatemah Sajwani of the MS Designer Wear Blog (thank you girl!), to do this fun winter tag which has made me realise that even though I loathe winters because my skin is at its worse during this time of the year, and I'd rather bear the heat than its absence, there still are things (read: mainly food) that I look forward to in winters.
First of all, lets just quickly go through "The Rules", which are as follows:
1. Answer the following tag questions (with pictures please).
2. Thank the blogger who tagged you and link back their blog in your winter tag post.
3. Tag any 5 bloggers whose winter tag post you would like to read.
4. Enjoy your winters!
Q1) What's your favourite winter nail polish?





Ans 1) Hands down, it has to be the vampy dark berry, typical fall shade. It's so well suited to this time of the year! (My camera refused to cooperate, and the tiny purplish glitter particles in the nail polish make it look a lot lighter in the photo above. It's actually much darker in person.)


Q2) Favourite winter lip product?





Ans 2) My trusty Labello Milk & Honey lip balm. I like to scrub my lips as per need a few times a week with a homemade lip scrub and then go over with this lip balm to keep my lips soft and healthy.


Q3) Most worn winter clothing piece?





Ans 3) Dressing in winters is all about wearing something warm and at the same time comfy! I've been wearing this maroon zip up woolen sweater a lot this season while staying indoors.


Q4) Most worn winter accessory?





Ans 4) It has to be socks! I'm obsessed with buying cute socks, and they help quite a lot in keeping the body warm.


Q5) Favourite winter scent/candle?
Ans 5) I wish we had this scented-candle-burning-trend more common here so that I could easily get scented candles at local supermarkets! No luck with that as yet and picking my favourite fall scent is just as much of a challenge. Umm, I like the smell of freshly baked goods!


Q6) Favourite winter beverage?
Ans 6) I'm big on drinking beverages all year round, and I would happily cosy up with a huge hot mug of coffee, hot chocolate, Kashmiri chai or even plain old milk tea with a novel and some warm blankets, but if I have to choose one, I'll pick a cross between coffee and hot chocolate! It's pretty simple and still soooo yummy!
Q7) All time favourite holiday movie?



Ans 7) I don't usually watch movies ._. It's not like that I don't like to but I'm just not that interested in watching television and especially movies because it's really difficult for me to sit glued to a seat for 2 hours. However, I could happily watch an animated movie like the Bee Movie or Rio with my niece and nephew.


Q8) Favourite holiday food/treat?
Ans 8) It's a tough call! Very tough indeed. I enjoy cupcakes, carrot halwa, chicken hot and sour soup, dry fruits, peanuts and the list goes on. . .


Q9) What's at the top of your wishlist?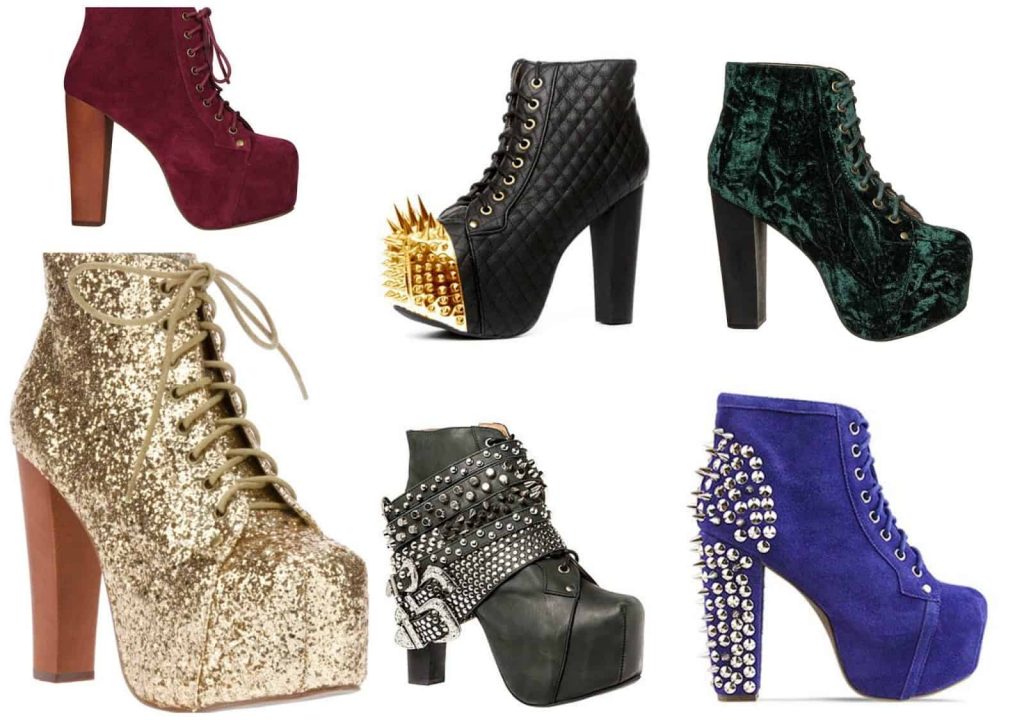 Ans 9) A pair of Jeffrey Campbell Litas, preferably spiked!


Q10) Your plans for winter holidays?
Ans 10) My main plan for winter holidays was to make some changes in my blog's layout and get more hang of the HTML coding, both of which I have already done. Now, I'm working on my graphic designing skills to make further changes.
Thanks once again for tagging me Fatemah, I enjoyed answering all the questions and following are the people whom I am tagging:
1) Nayab from NayabLoves
2) Huda from The Lipstickholic
3) Jaybee from Jaybee's Journal
4) Batul from All that Sparkles
5) Inez from Pure Enlightened Beauty
If you wish to answer these tag questions, feel free to! 🙂