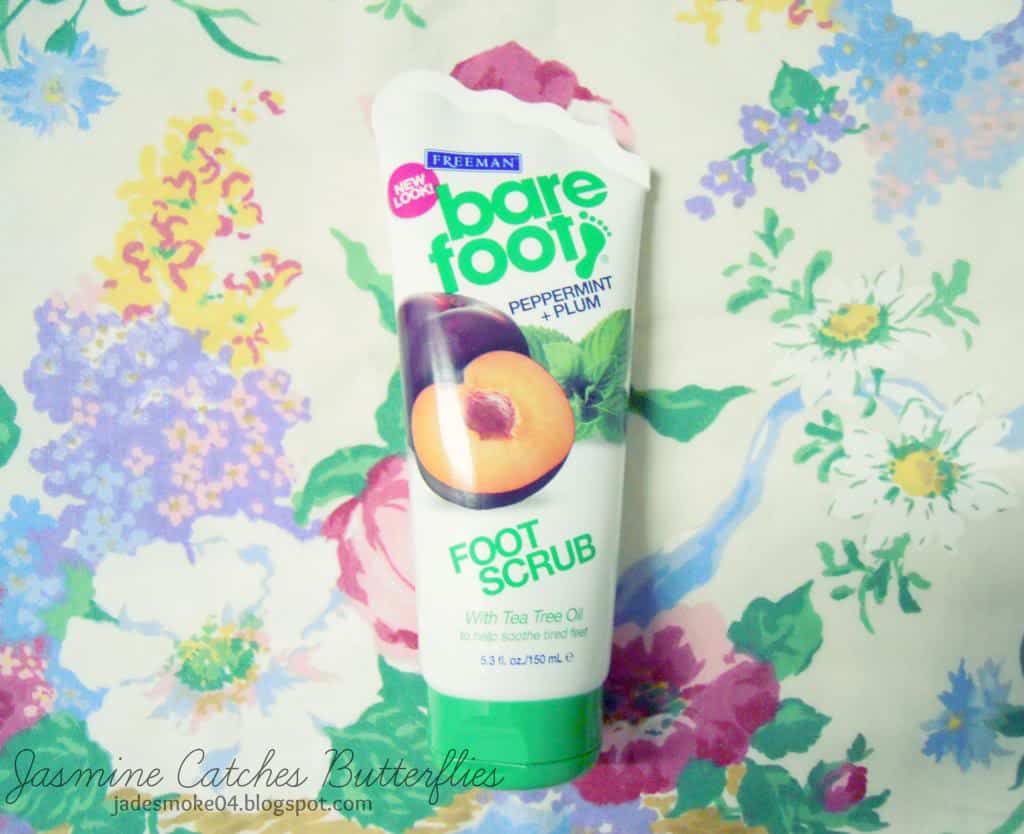 Freeman Bare Foot Peppermint + Plum Foot Scrub With Tea Tree Oil has a sweet peppermint scent which is quite soothing after a rough day. It comes in a soft plastic tube which makes it easier to squeeze the product out unlike some older other scrub Freeman tubes, but the flip-up lid is a bit loose. The design and print on this newer version of the barefoot scrub look very fresh and neat.
The scrub itself has a gel type formula which is only slightly creamy and not very abrasive, it requires more effort to be worked in, and I find it way too gentle for feet. Hence, it is not very effective in scrubbing away calluses and dead skin on its own so I use a brush to make it work for me. However, since the scrub is gentle, it can be incorporated in daily routine or used to scrub legs and other body parts as well. Also, note the Freeman website states that the scrub works best if used on already soaked feet, which means that the skin is a lot softer at that time and therefore it is easier to scrub away dead cells without needing to be harsh. However, I personally believe that the older, creamier and densely grained formula was much better as I don't always have time to soak my feet before scrubbing. Nonetheless, I'm looking forward to getting the Freeman Bare Foot Peppermint + Plum Foot Soak to use in addition to this on pamper eves!
Price: 390 PKR for 150 mL
Availability: Easily available in leading supermarkets nationwide. You can also get it from just4girls.pk. For more details, info and store locator in your country and area, you can visit Freeman's website here.
I bought mine for 305 PKR from the Imtiaz Supermarket.